Sunglasses: thrifted
Tank: Urban Outfitters
Belt: thrifted
Shorts: Anthropologie
Bracelet: H&M, Orchid Lane, stolen from sisters
Shoes: Nine West
Toenail polish: Essie, "Mint Candy Apple"
I am writing this post from San Francisco...Chicago, you know I love you, but man oh man am I considering a permanent relocation. Everything here is painted pastel colors. And there are clouds in the streets. And there are colorful fire escapes on every other building. And there is ocean in every direction. And there are street cars that look like post cards. And everybody wears denim jackets really successfully. Sigh....

I once promised myself I'd never wear these shorts without tights - I guess I should know better than to ever say never by now.
This outfit is a combination of all my daily hot day choices.
A tissue thin tank
+ short, wide, enormous shorts
+ a sock bun
+ strappy sandals
+sunglasses
+a swipe of blush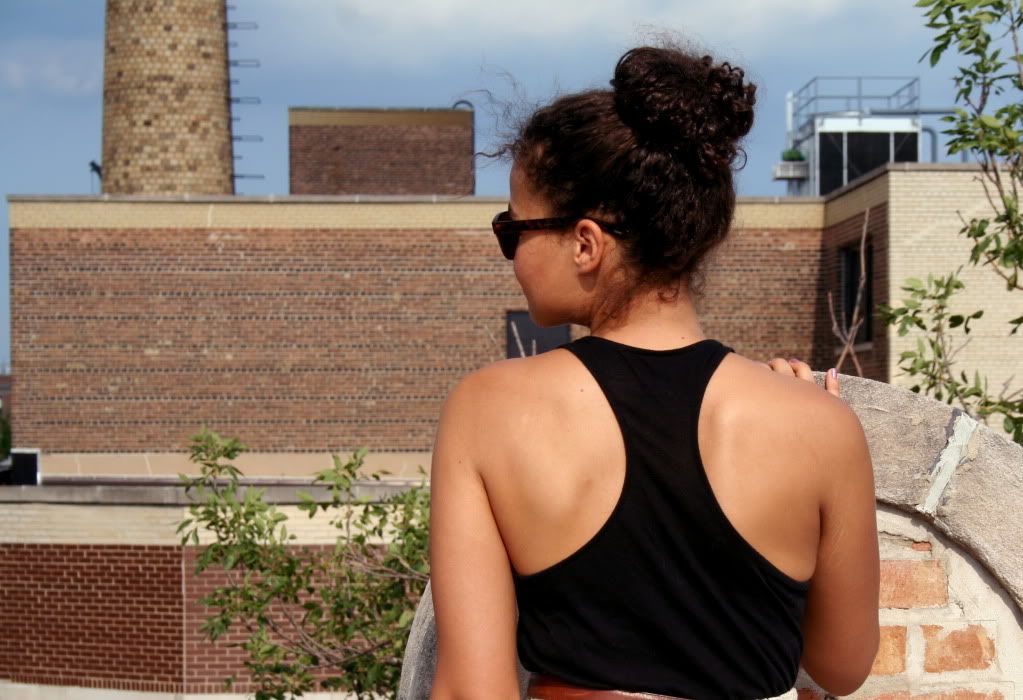 I never noticed that I like racerback silhouettes til this year - I actually never noticed that it was much different from a regular back.
LAST SEEN: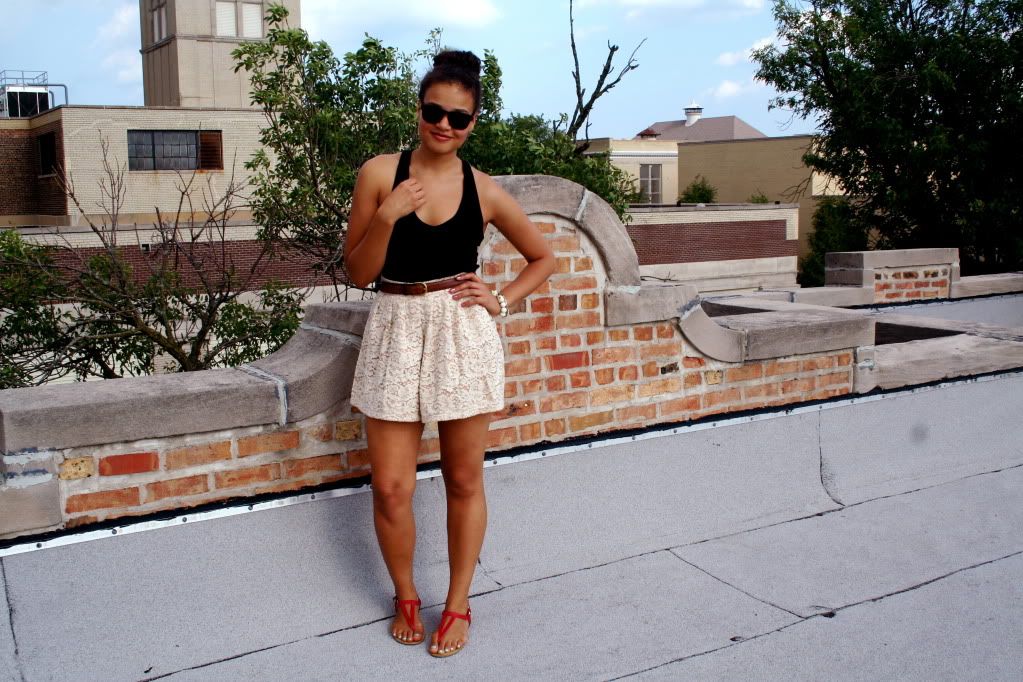 Tomorrow I leave SF and head to LA.
♥