Top: Urban Outfitters
Belt: thrifted
Necklace: Anthropologie, available here
Skirt: Anthropologie
Sandals: Nine West
Ring: gift, Ann Taylor (thanks Mom)
Back from a hiatus - when you need a break, you need a break!
The harsh heat this summer has lead to me not wearing pants, EVER. I don't think I've worn pants more than twice in the past three months. Everything is short short short. Which is fun, but it's also lead me to a new appreciation for wearing things that are long and loose. I took advantage of a recent below 90 degree day and busted out a maxi skirt I've not worn since the last freeze.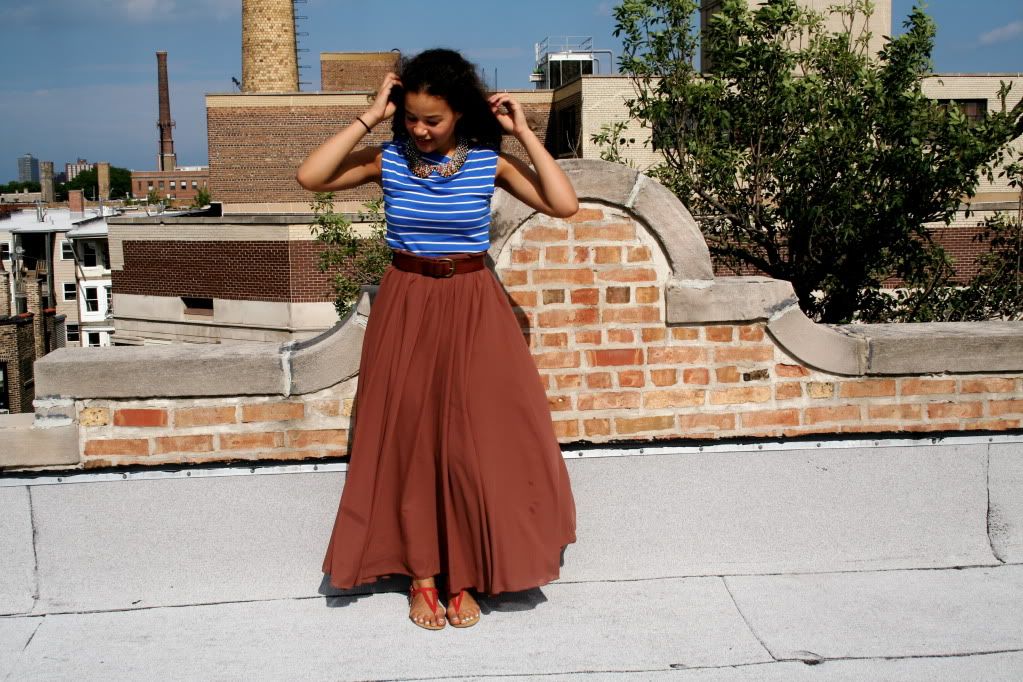 I wore this working and drinking about a week ago.
I've barely taken this beauty off since I bought her. Apparently the quickest way to make something ordinary into something supadupafly is too add a bedazzled collar to it.
LAST SEEN
I've got a magical few weeks ahead, including some delightful out of towners coming to visit, a trip to my beloved California to see two of my most beloved women, and a photoshoot with The Urbaness!
Stay tuned, stay cool.
♥