Top: Banana Republic
Necklace: Forever 21
Belt: thrifted
Skirt: Forever 21
Shoes: Sears
Nailpolish: Wet n Wild "Everybody Loves Redmond"
I wore this to work on the first under 85 degree day of this week.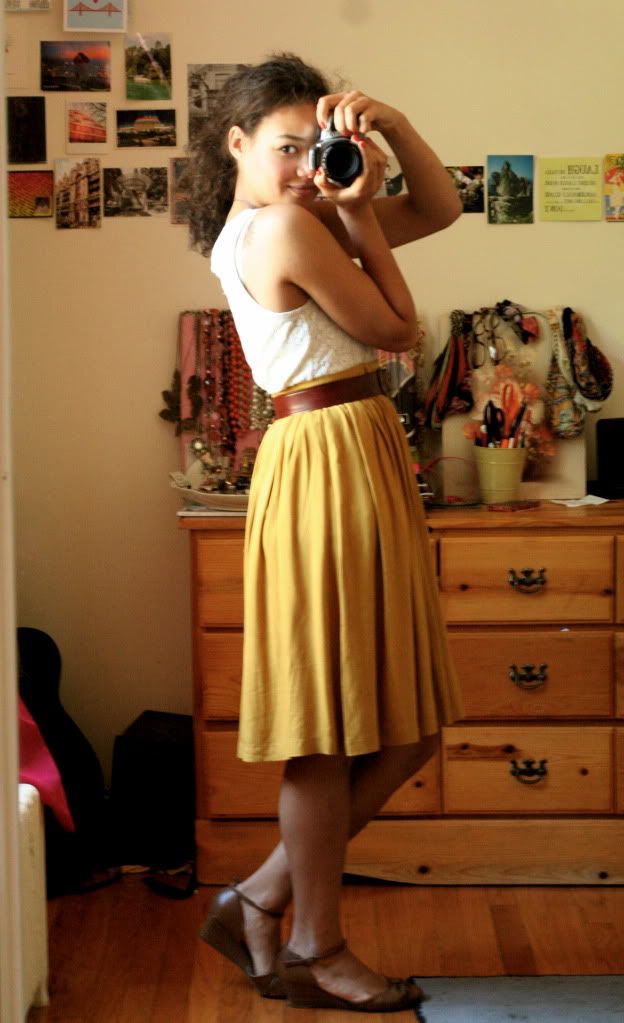 Mustard might be more of a fall shade but I think it can be just as good in the summer. As long as it's crisp - hence the white lace.


This necklace reminds me of a teeny birdcage.


LAST SEEN: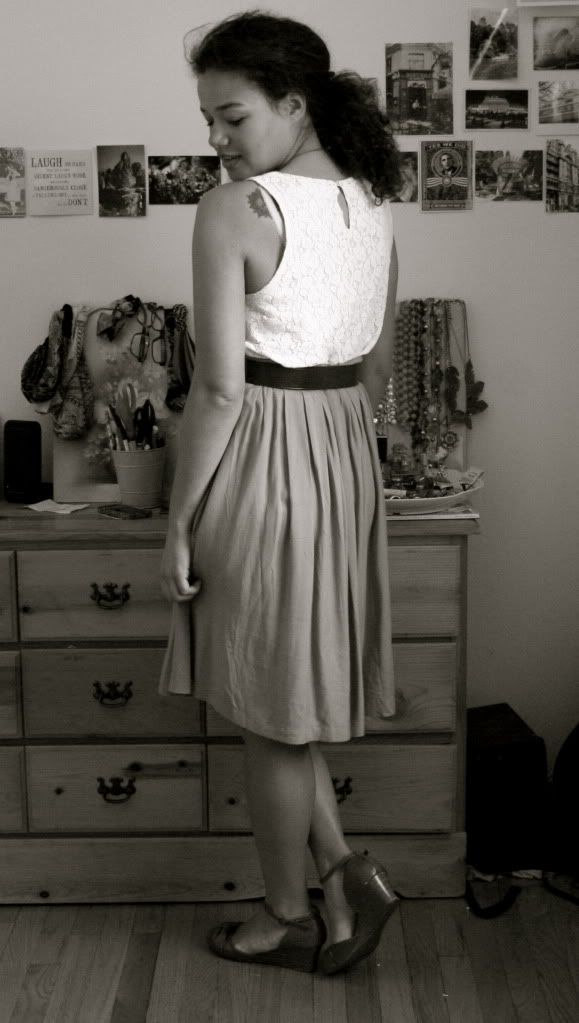 And because it'd be a bummer to post a playlist that wasn't 1000% perfect, my summer playlist is still in the works. I promise it's coming. It'll probably be extremely space-y or extremely retro, and either way it'll be perfect for laying in the park watching lightning bugs.
♥