Glasses: fake, bought on the street in New York a few years ago
Cardigan: Ann Taylor circa the late 90s, gift (thanks Mom)
Button down: Anthropologie
Belt: ???
Jeans: AG Denim Legging, via Anthropologie
Shoes: Chuck Taylors, of course
Confession: I have 20/20 vision.
What am I doing wearing glasses?
I just think they're cool!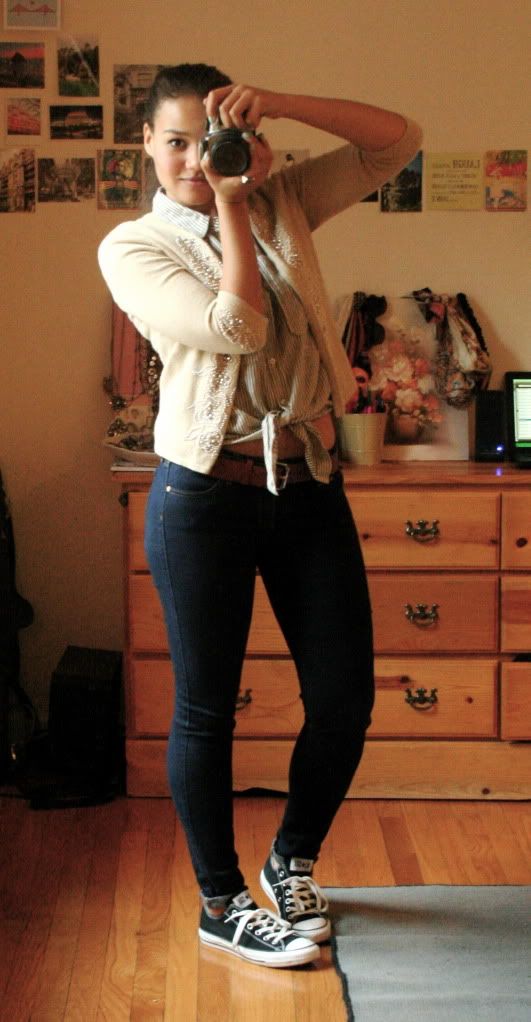 I wore this a couple of weeks ago (anyone living in Chicago would guess that - it's been blistering hot lately). I've been such a busy bee over the past couple of weeks that I've had no time to take outfit photos, but expect a return to form soon. The chucks/glasses combo took me thrifting to find some new records to put on my walls.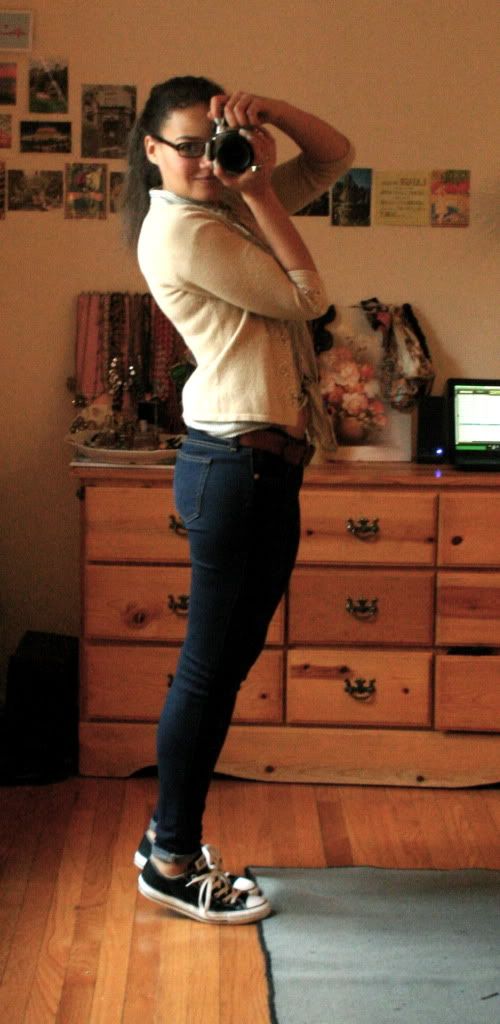 Last seen: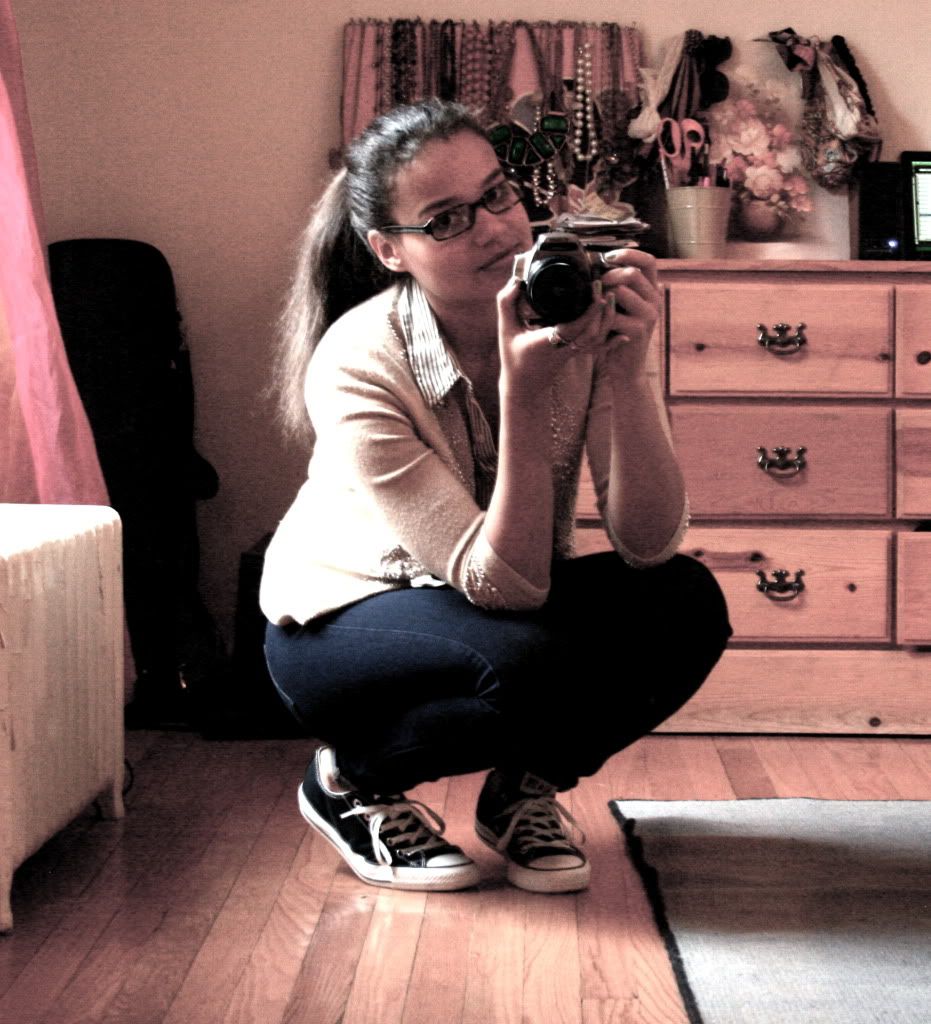 Summer is starting and I'm READY!
The next post will include this years Summer Playlist.
It'll be a little retro, a little funky, and a lot of fun.
♥