Blouse: J Crew
Necklace: Banana Republic
Belt: gift, Ann Taylor (thanks Mom)
Shorts: Anthropologie
Shoes: Tahari, via DSW
Sunglasses: Anthropologie
Lipstick; colorlabd, "Rogue Wave" (thanks Marie)
Nailpolish/toe nailpolish: Wet n Wild "Everybody Loves Redmond"


I believe I wore this to dinner and drinks at
Salpicon
a few weeks ago...but it was so long ago that the memories are a blur. Oh well.
It looks like olive and gold is my official favorite clothing color combo. The evidence is all over: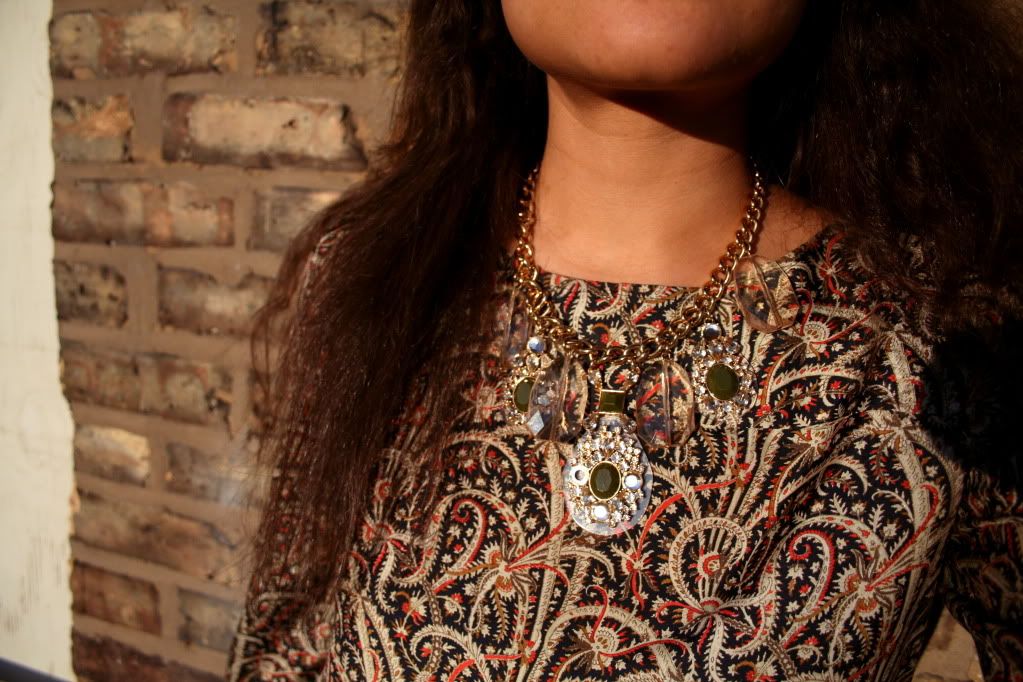 This necklace is a definite contender for my next round of MVPs. Sometimes a little too much is just enough.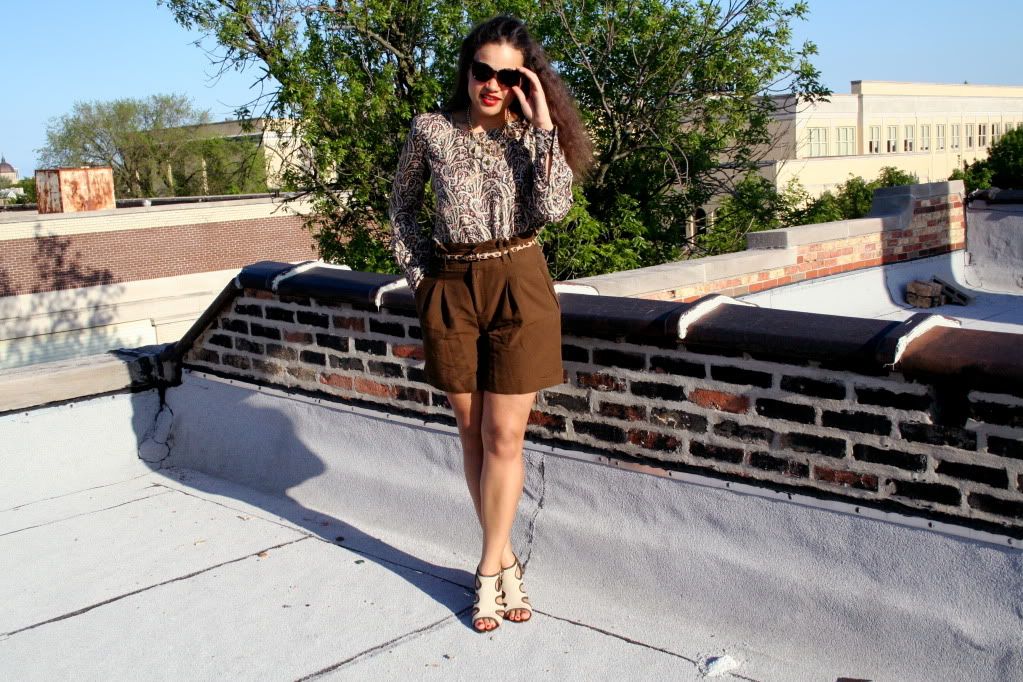 Good lord I look like a ghost in these photos. Maybe this was longer ago than I thought...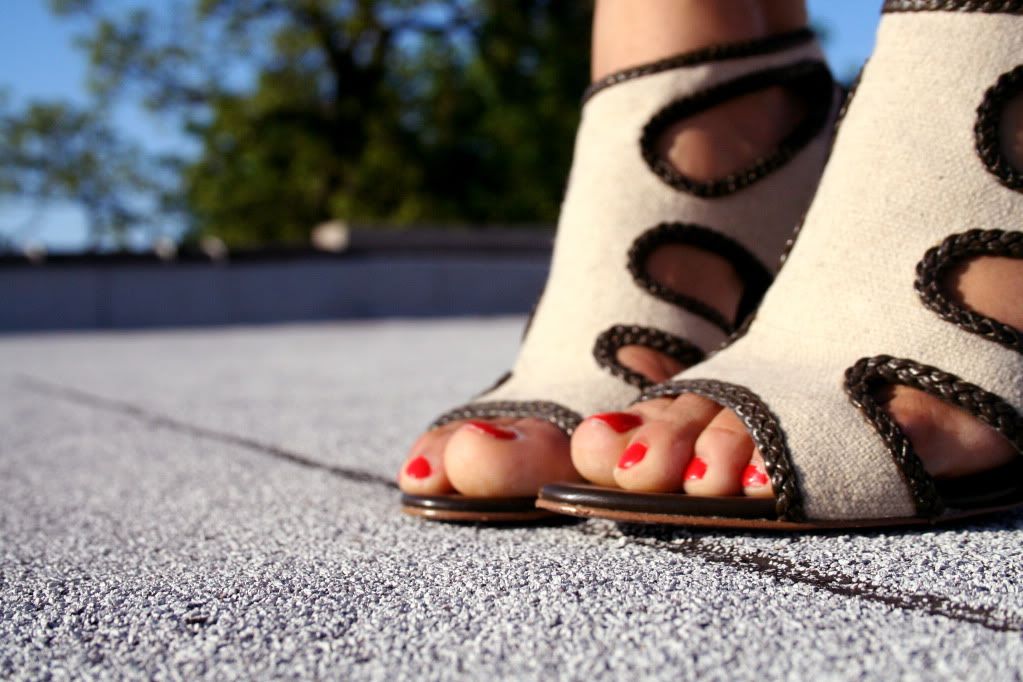 LAST SEEN:
Happy Friday, guys.
♥