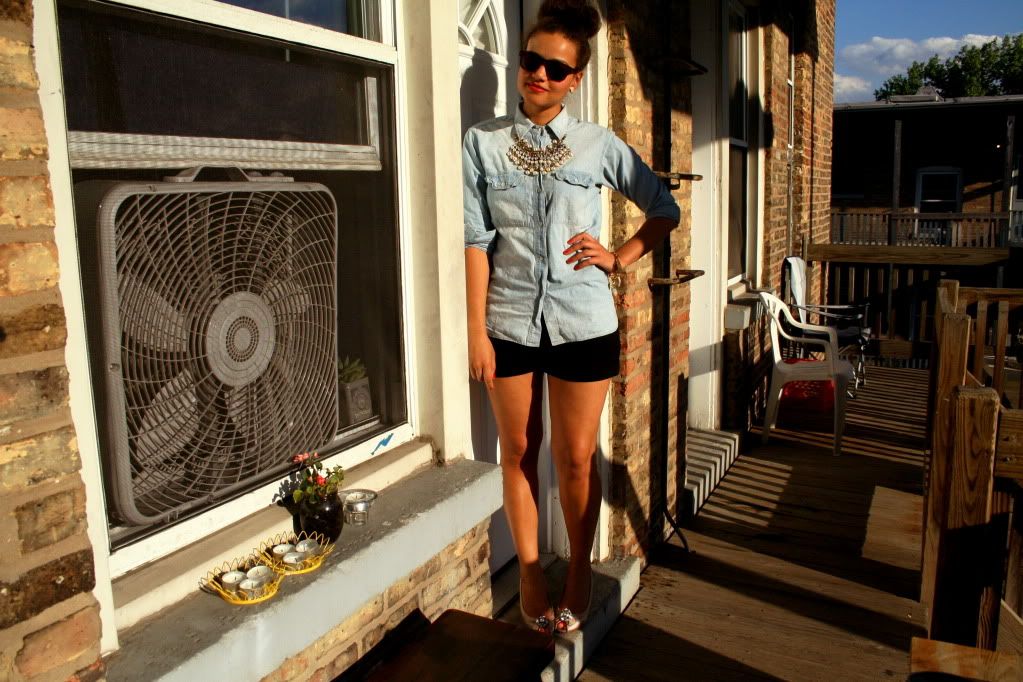 Shirt: Madewell, available here
Necklace: Anthropologie, available here
Shorts: Urban Outfitters
Shoes: Sam & Libby, DSW
Earrings: vintage, gift (thanks Emma)
Sunglasses: thrifted
Nailpolish: "Everybody Loves Redmond", Wet n Wild
Wore this drinking on a rooftop downtown last week.
(Not telling you which one, lest it become suddenly popular, and I'd no longer be able to waltz right in and plop down at my favorite corner four top.)
This one follows my no-fail outfit formula:
something classic + something sassy,
repeat.

Chambray (classic) + huge bib necklace (sassy)
Baby pink pumps (classic) + super short shorts (sassy)
Ladylike pink clip ons (classic) + giant square glasses (sassy)


I spent so much of my childhood fighting wearing collared, buttoned, high-necked shirts, and now they're all I want to wear. Hm.
What's up this weekend, Chicago?
♥