Blouse: Anthropologie, available here
Nailpolish: Wet n Wild "Everybody Loves Redmond"
Wore this around on a very, very lucky Friday afternoon.
I firmly believe that this outfit brought me a solid dose of good luck on Friday. I had perfect CTA timing, got a free bag of chocolates from my favorite candy store...it's the little things. (And sometimes it's the big things too, more on that sweet development later.)
Grandma shorts. I wish I knew how to quit you.
Half the fun of great fake tattoos is showing them off under your ladylike clothes.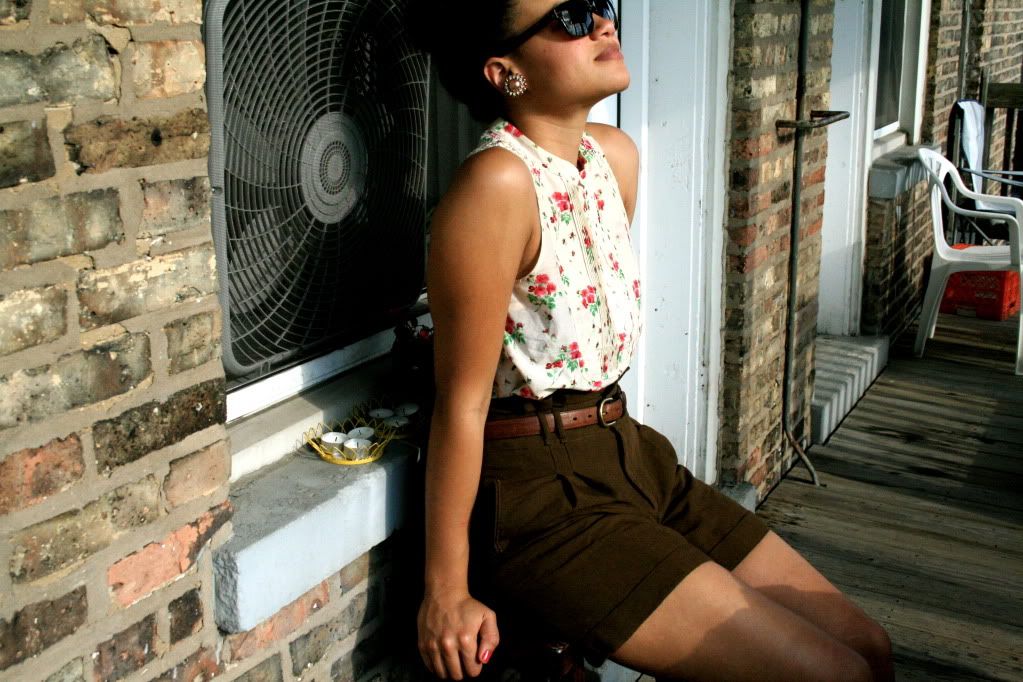 LAST SEEN:
Hope you had a wonderful Pride weekend!
♥