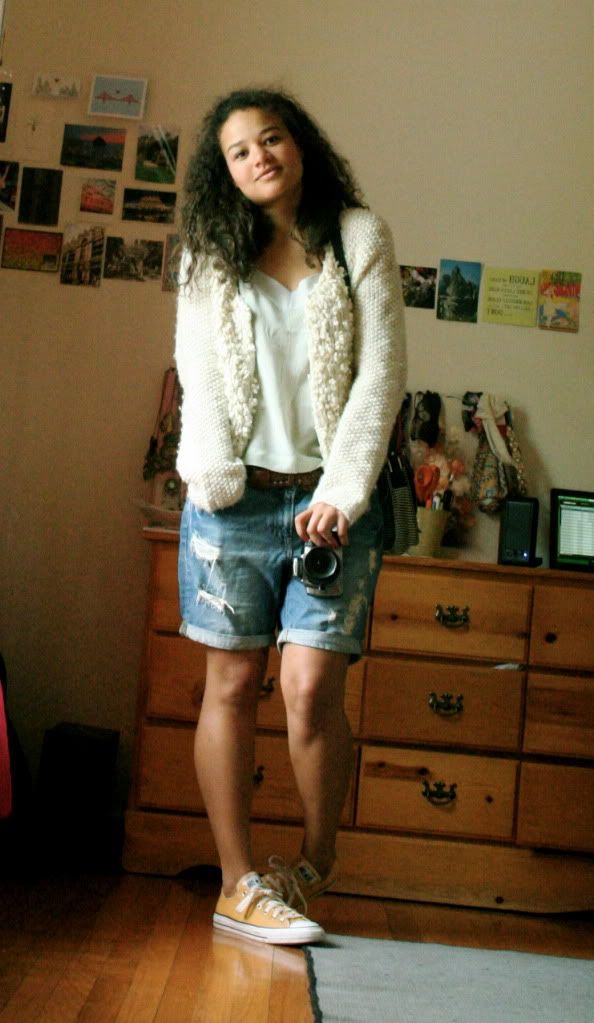 Sweater: Anthropologie
Blouse: Anthropologie
Shorts: H&M (men's department)
Belt: came attached to a skirt, Forever 21
Shoes: Converse
Nailpolish: Wet n Wild "Everybody Loves Redmond"
Purse: gift, Kate Spade (thanks Mai)

This one...
Let's just say if I was famous, US Weekly would be really unkind to me this week.
But fuck you and your insistence on normative dressing, US Weekly, I think it rocks!!!!!%#@&*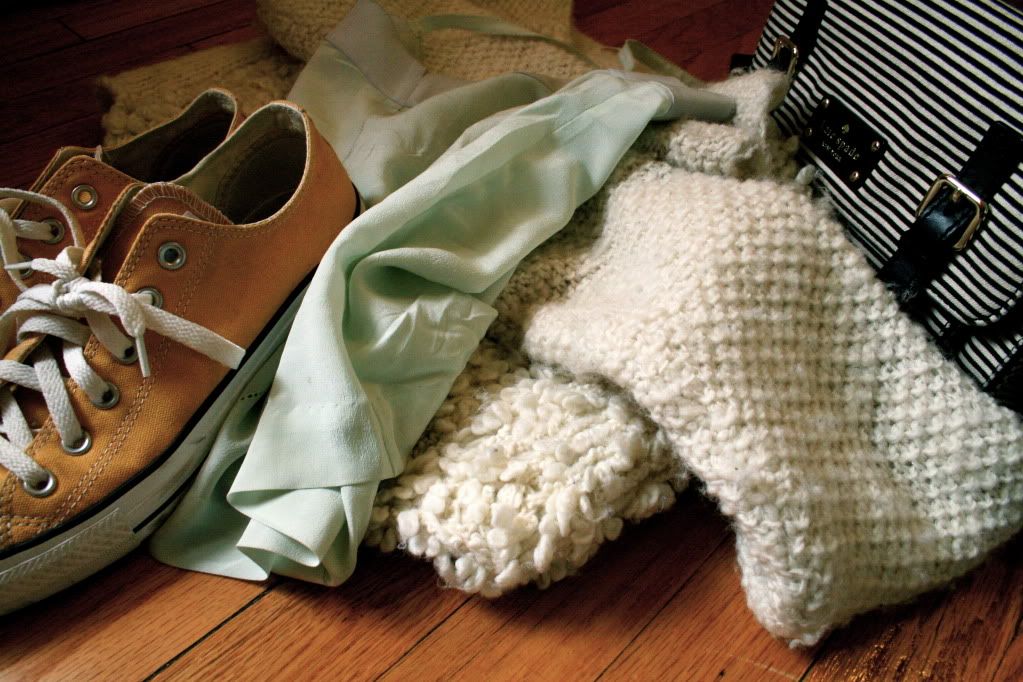 I wore this on a cold morning/hot afternoon day spent walking around my fair city.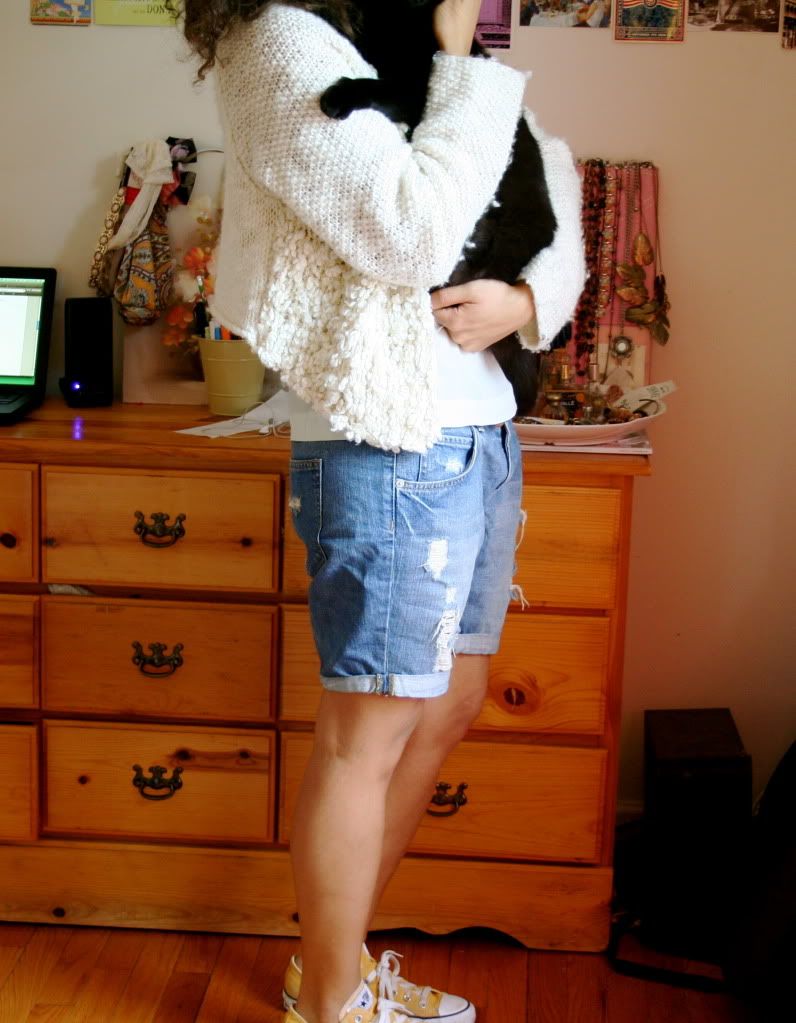 This sweater is so cuddly it even makes my mean cat want to hang out with me.
Off to enjoy a 3-day weekend! BALLER!
@SWIILPTblog
♥