Necklace: gift, Amrita Singh (thanks Bizzy)
Blouse: J Crew (on excellent sale here)
Skirt: Gap
Tights: J Crew
Boots: borrowed, Frye via Anthropologie (thanks Emma)
Sunglasses: Anthropologie
Ring: gift, Ann Taylor (thanks Mom)
Nailpolish: Wet n Wild "Everybody Loves Redmond"
An unlikely union: bright chunky jewelry, paisley, and cowboy boots.
Wore this on a night out toasting a very important birthday, one that I'll soon be celebrating, too -
the big 25. Such a monumental occasion calls for monumental 'tude.
My mom got me this cocktail ring ages ago, and I've just started getting it into rotation. I find myself wearing more rings than bangles lately. Bangles are fun, but they're noisy. [Firstworldproblems, ugh.]
Can't believe this necklace hasn't already been on the blog. Bizzy sent it to me for Christmas and I've been wearing it at least a couple of times a week. I'm floored by how it manages to go with every single thing in my closet.
I've been experimenting like crazy with my hair. Since I don't want to cut it (I've finally stopped having a constant internal conflict about this, believe me, it took years), I want to figure out every possible different way I can wear it. This is called I Got Halfway Through Straightening, Got Bored, Threw in The Towel/Some Texturizer. I kind of love it.
Last seen:
...actually, other than
these babies
, nothing in this outfit has been on SWIILPT before!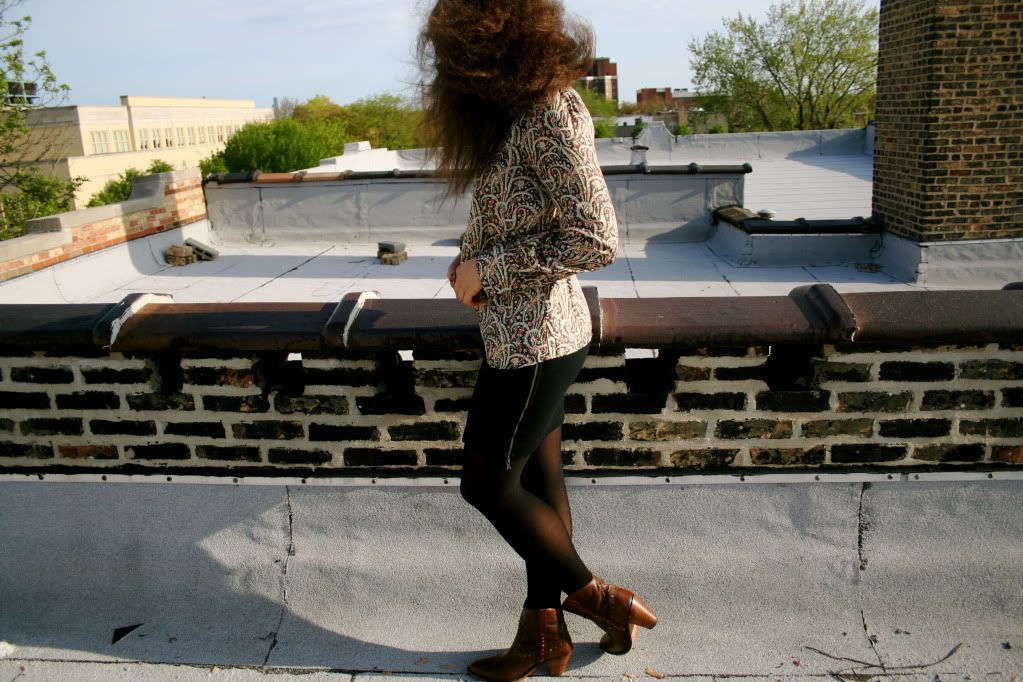 It's the biggest time suck on earth and I'm loving it.
♥