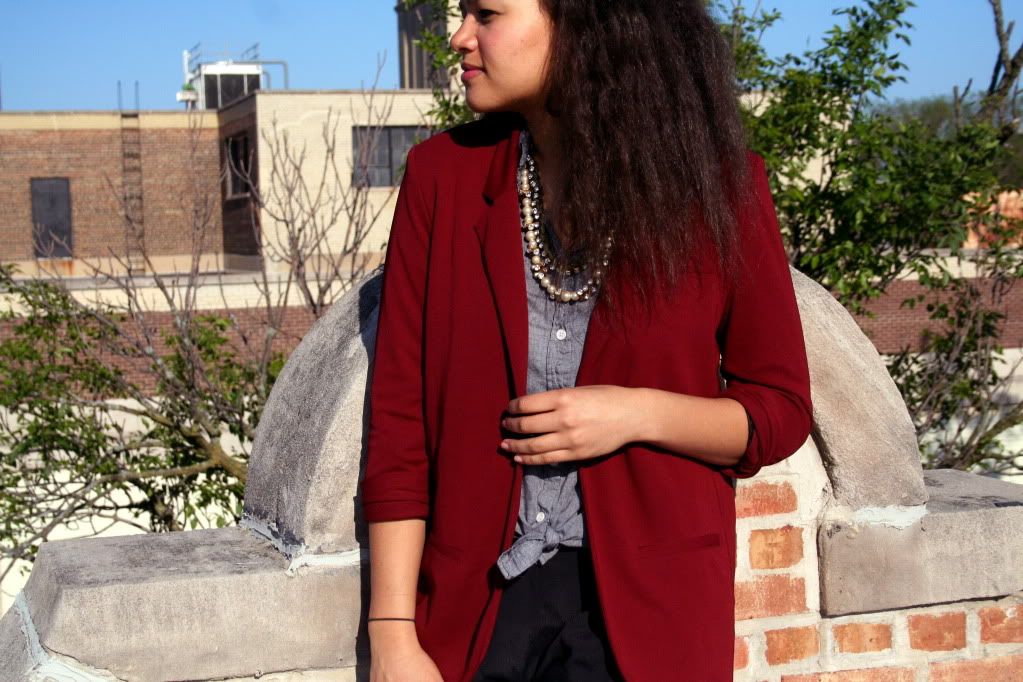 Button down: Forever 21
Necklaces: J Crew
Pants: Anthropologie (available
here
)
Shoes: Nine West
Sunglasses: Anthropologie
Work outfit, + heels = drink outfit.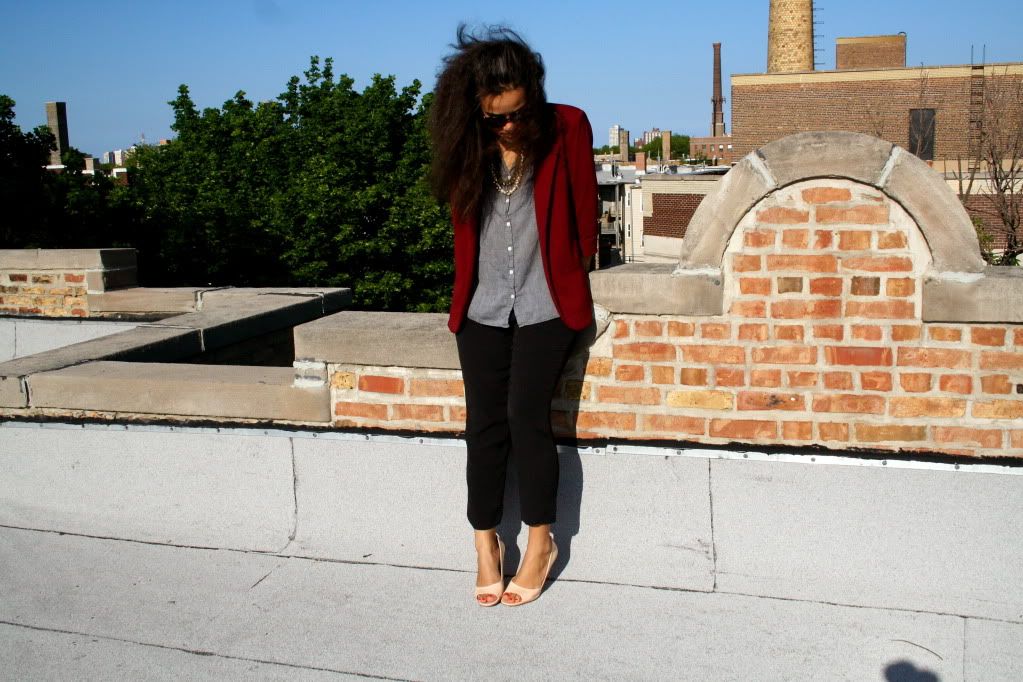 Just me and my favorite bellhop/boyfriend blazer, hanging out on a weeknight.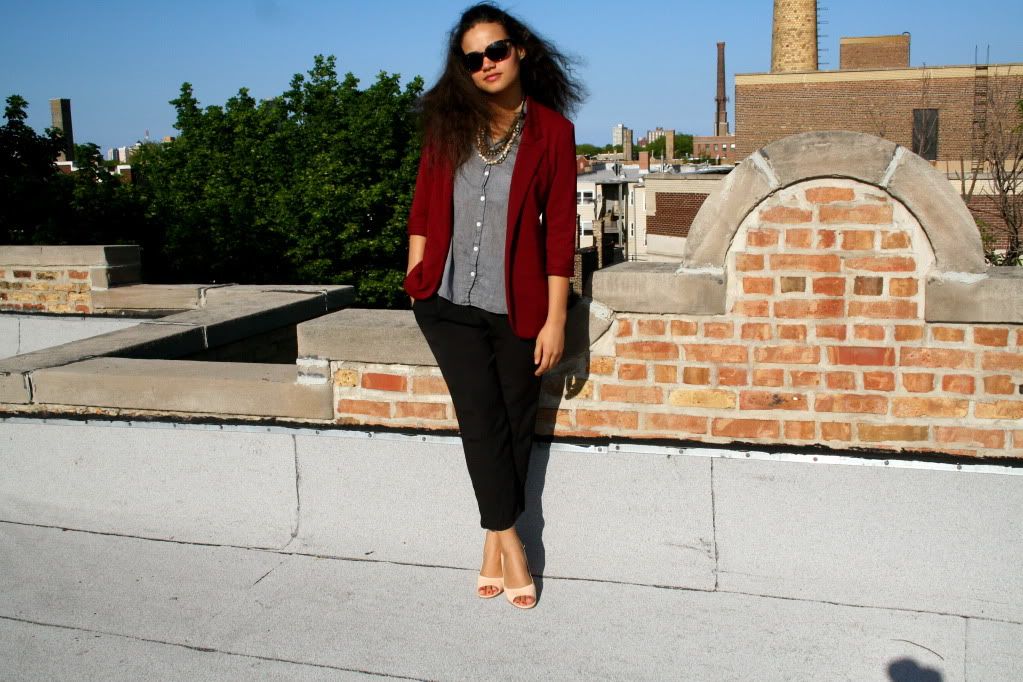 To balance out the boyish top half I added some sparkly gems and some, um, attention grabbing black silk pants. They might not look like much in these photos, but trust me, if you like your bottom half to look like the best version of itself, you might want to consider them.
Still doing the enormous/frizzy/a-shaped hair thing, still loving it.
LAST SEEN:
Its the freakin weekend baby I'm bout ta have me some funnnnnnn.
♥