Dress: borrowed, Urban Outfitters (thanks Emma)
Jacket: Anthropologie
Purse: Anthropologie
Bracelet: ...Anthropologie...
Headband: ...this is getting repetitive...
Shoes: Banana Republic
White dresses. There are few things as magical.
Wore this out after working one day last week.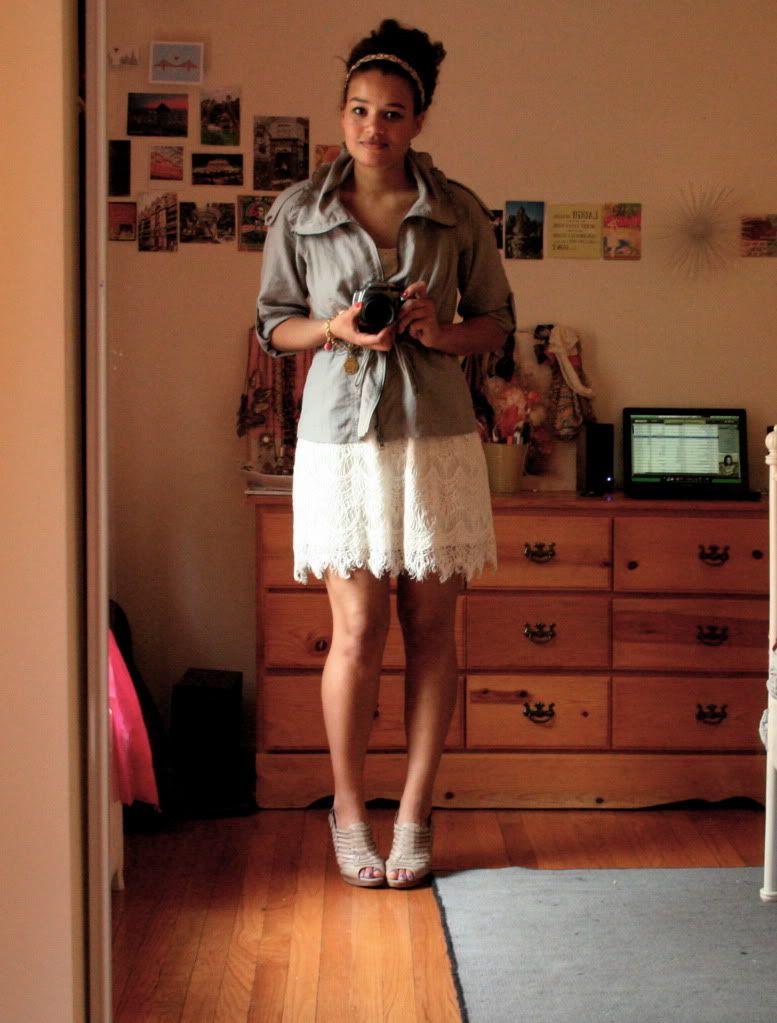 I've been hunting for my own version of this dress for years to no avail. It's not that there haven't been contenders or interesting options - I've just never found the one that is everything I'm hoping for:

1) extremely elaborate lace in substantially weighty fabric
2) see through sleeves and a see-through bottom
3) a nipped waist WITHOUT going all Snow White Empire-y
4) a full 3/4 length sleeve or a tank sleeve - nothing in the middle
5) enough punch to keep it from looking too...bride-y


So until the right one comes along, I borrow from my fabulous roommate's closet, throw on some accessories, and call it a perfect stopgap.
I feel obligated to divulge that I've been listening to a lot of Taylor Swift lately. I guess it explains my sudden attraction to all things sweet and sparkly and angelic. Ugh barf, listen to me.
Speaking of music,
I'm working on a Summer Playlist for SWIILPT.
It'll be T-Swift free, it'll be bomb. Promise.
I can't even begin to explain what my hair is doing. It looks like there is an enormous furry spider uncurling it's legs on my head.
LAST SEEN:
Jacket:
here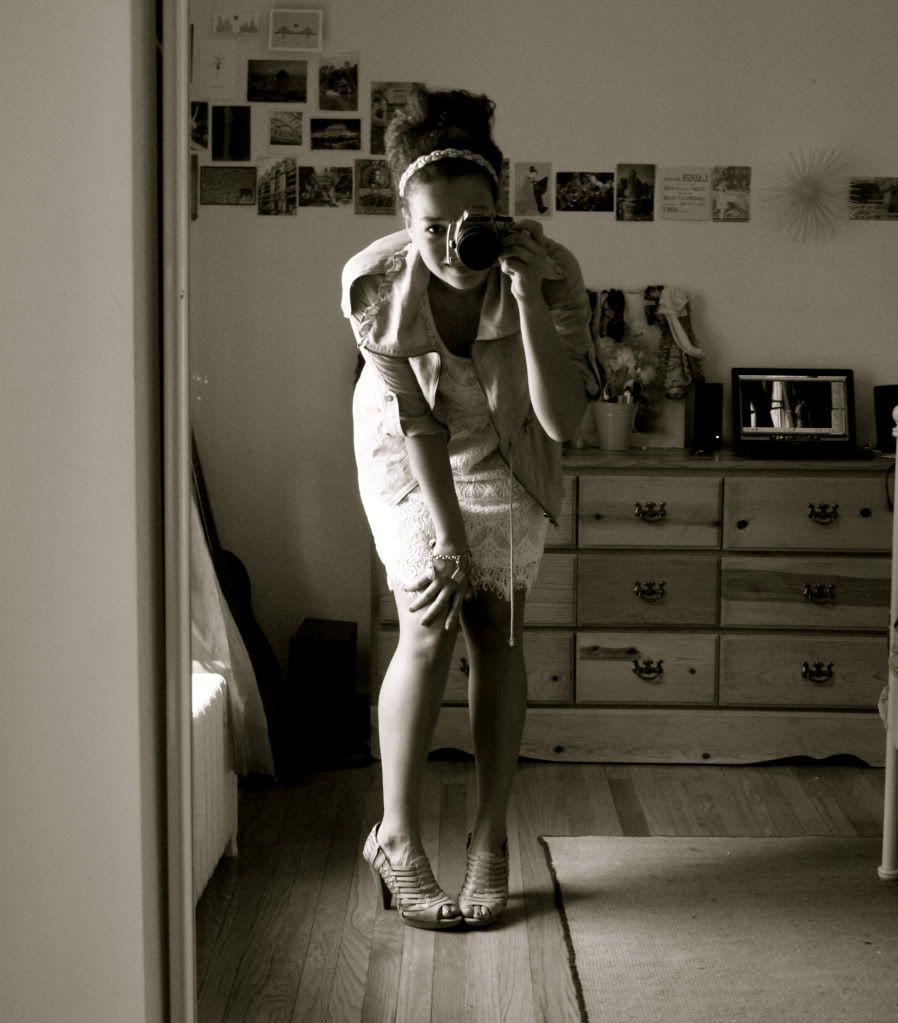 Happy Memorial Day, friends.
@SWIILPTblog
♥