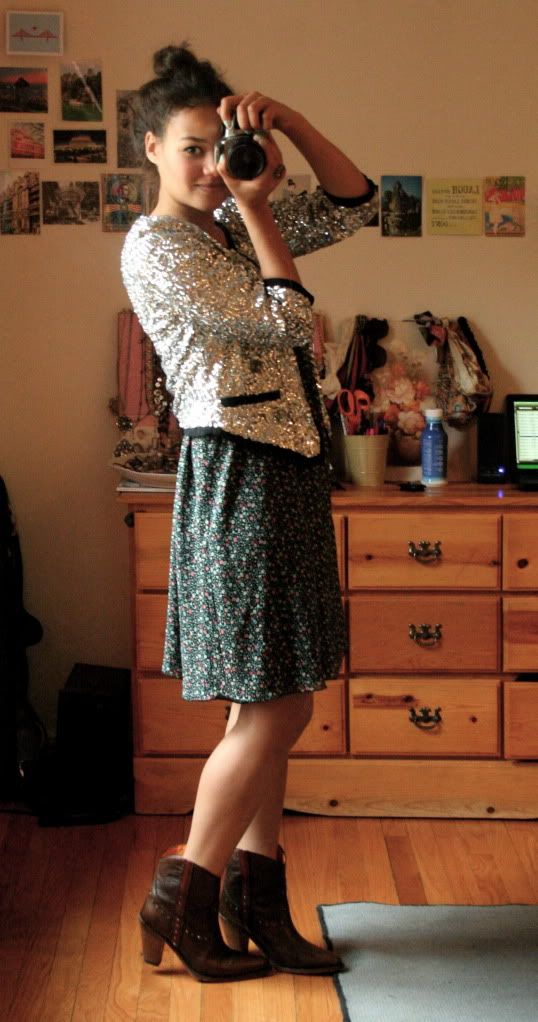 Blazer: Urban Outfitters
Dress: H&M
Boots: Frye, via Anthropologie
Ring: gift, Ann Taylor (thanks Mom)
Nailpolish: Essie, "Mint Candy Apple"
Do you guys ever feel the intrinsic impulse to move in a logical, correct direction is broken?
I'm bored of playing by the rules.
Haven't worn this yet, but it'll be out to play this weekend. (Once I'm over the debilitating cold I have.)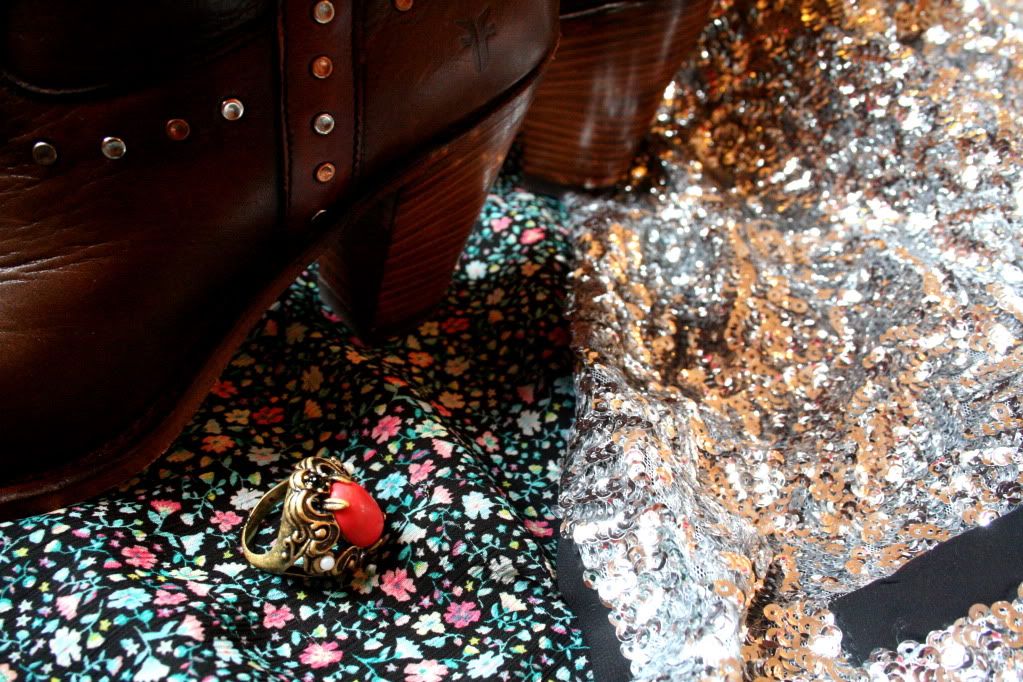 I've been trying to come up with a way to wear this blazer since the holidays, and this is the only way I like it so far. Up against something as textured and comfortable, and almost as loud.

The boots may be the most uncomfortable shoes ever. But they're so adorable and I want them to work. The pain is worth it.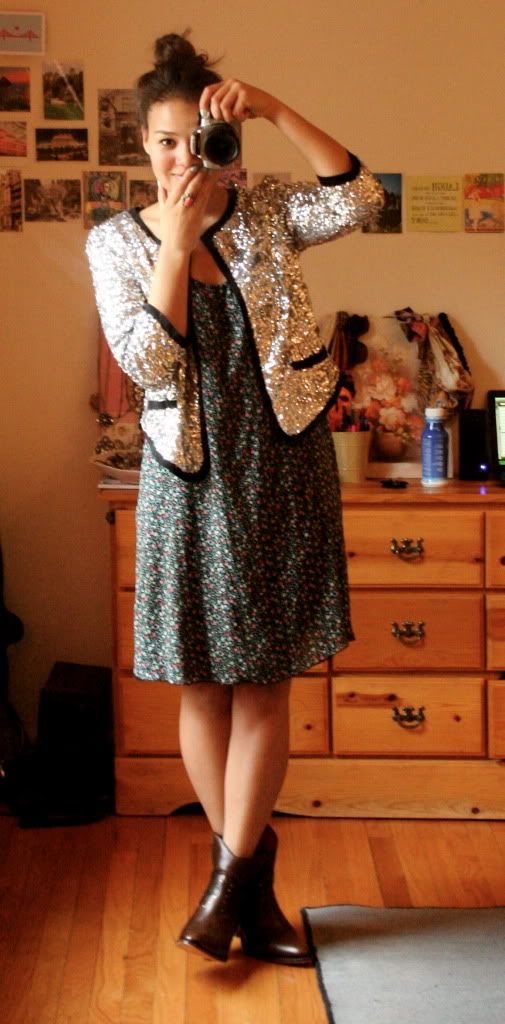 LAST SEEN:
Blazer:
here
Dress: I can't believe it, but this dress has never been on So What If I Like Pretty Things...
it's only been noted as an MVP here
! Bizzare. I wear this thing at least once a week, going on...three years?
Is there anything you always reach for when you're in a Wild Child moment?
My three: whiskey, boots, and eyeliner.
Tell me tell me on twitter.

♥