Sweater: Banana Republic
Shirt: Madewell
Sunglasses: thrifted
Lipstick: Wet n Wild "Coraline"
Pants: Banana Republic
Purse: Anthropologie
Bracelets: thrifted, Kokorokoko, Orchid Lane, H&M
Shoes: gift, Ann Taylor (thanks Mom)
Nailpolish: Wet n Wild "Everybody Loves Redmond"
Work + drinks, from sometime last week.
If anybody has a suggestion for a replacement for these pants I will TAKE it - I've had them for years and they're almost worn through, but I can't find any other skinny black pants that work. The BR Sloan Crop used to be great, now it doesn't fit. The J Crew Minnie was my next hope, and they were awwwwwful. Haylp.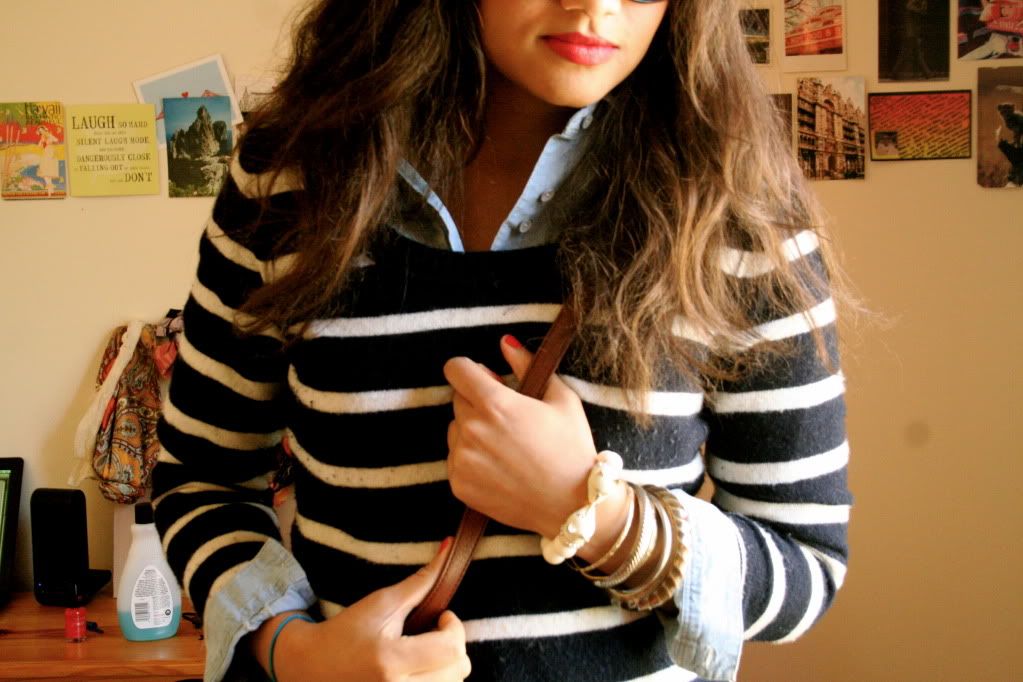 Not much to say about this one. Simple things all whipped up into a classic ensemble.

LAST SEEN:
♥