Blouse: Anthropologie
Necklace: Banana Republic
Skirt: Banana Republic
Tights: J Crew
Shoes: BCBG via DSW
Nailpolish: Wet n Wild "Everybody Loves Redmond"
Wore this earlier this week to
Le Bar
.
This top is the kind of score you can only make working behind enemy lines: a perfect Leifsdottir silk blouse, in a perfect shade of maroon, for a perfect $9.95. Ancient returns are one of the best perks of working retail, lemme tell ya.
[please forgive my vacant expression in this photo]
Blouse-y all over, yet not overwhelming.


LAST SEEN: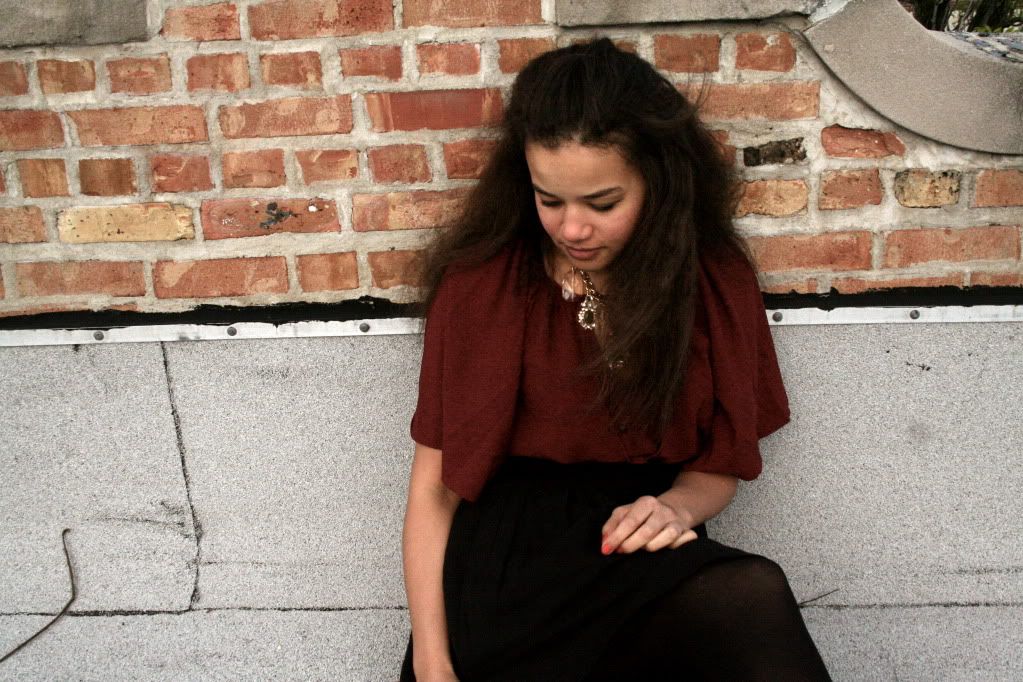 Enjoy your Sunday, have a bloody for me.
♥