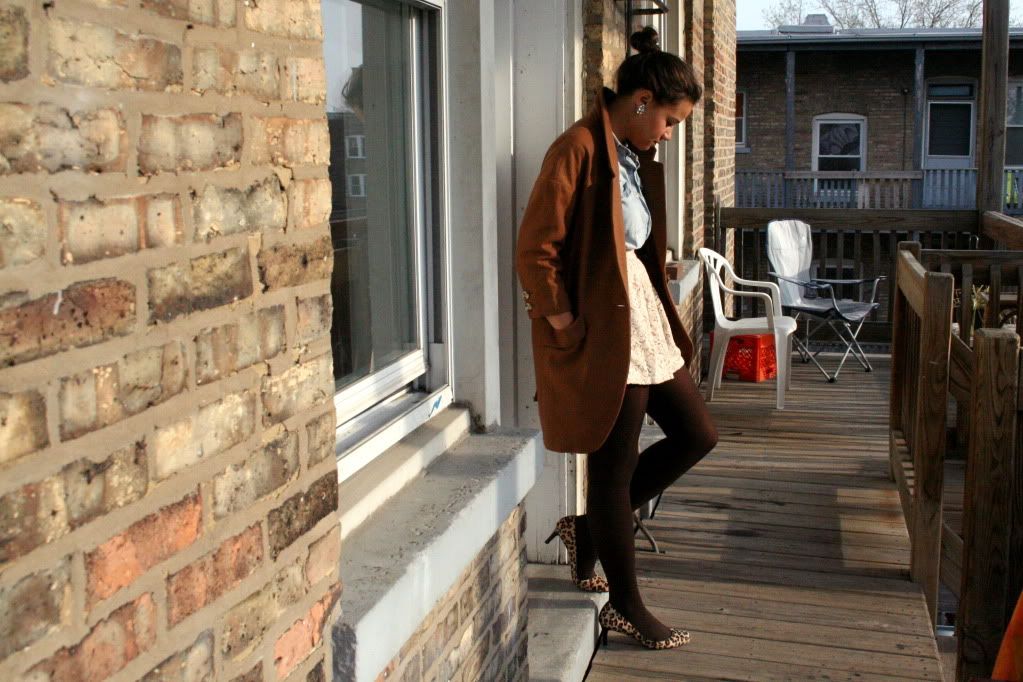 Jacket: Anthropologie
Shirt: Madewell, available here
Shorts: Anthropologie
Tights: HUE
Sunglasses: Anthropologie
Shoes: gift, Ann Taylor (thanks Mom)
Earrings: gift, vintage (thanks Gram)
It seems impossible that this is the first appearance of my new chambray, but here she is, in all her majesty and wonder. Can't even admit to how many times she's been worn in the past couple of weeks!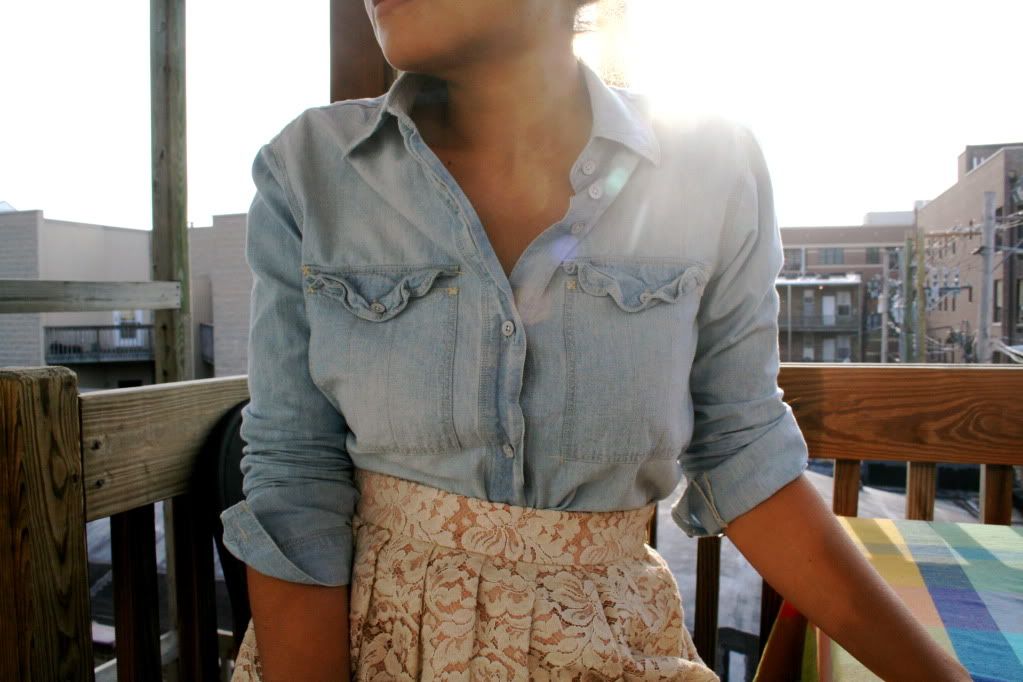 Took these around sunset after a 12 hour day of work and fun. Tuesdays really take it outta me.
I'm trying to squeeze in as many wears of these shorts as I can while it's still chilly enough for tights. And I figured it made sense to balance out something so short/froofy/femme-y with something simple and classic - enter miss chambray.
I've been feeling more neutral than normal, which has created the perfect opportunity to layer in textures. Denim, lace, calfskin, wool. Seems like a lot, but still comes off looking like a little.
I tossed in a couple more classics: the messy bun, some grandmda earrings, and my cheetah shoes.
LAST SEEN:
Adieu.
♥