Dress (also worn as a shirt): Anthropologie, similar here
Necklace: Forever 21
Skirt: Banana Republic
Tights: HUE
Flats: Alfani, Macy's
Flatforms: Banana Republic
Nailpolish: Wet n Wild "Everybody Loves Redmond", Essie "Chinchilly"
Toe nailpolish: Essie "Borrowed & Blue", Sally Hansen "Brisk Blue"
Don't you love those days that start around 70 degrees, and finish near 45?
Yeah me either.
Schizo weather, schizo dressing!
The day began with bare legs and flatforms (that I found on ridiculous sale at BR for $5.97...WHAT). I just got this dress and I'm fixated on the weird wallpaper floral paired with a neutral with so much depth. Slate grey really does work with everything.
Getting away with this outfit in March in Chicago seemed too good to be true...
...and as it turns out, it was.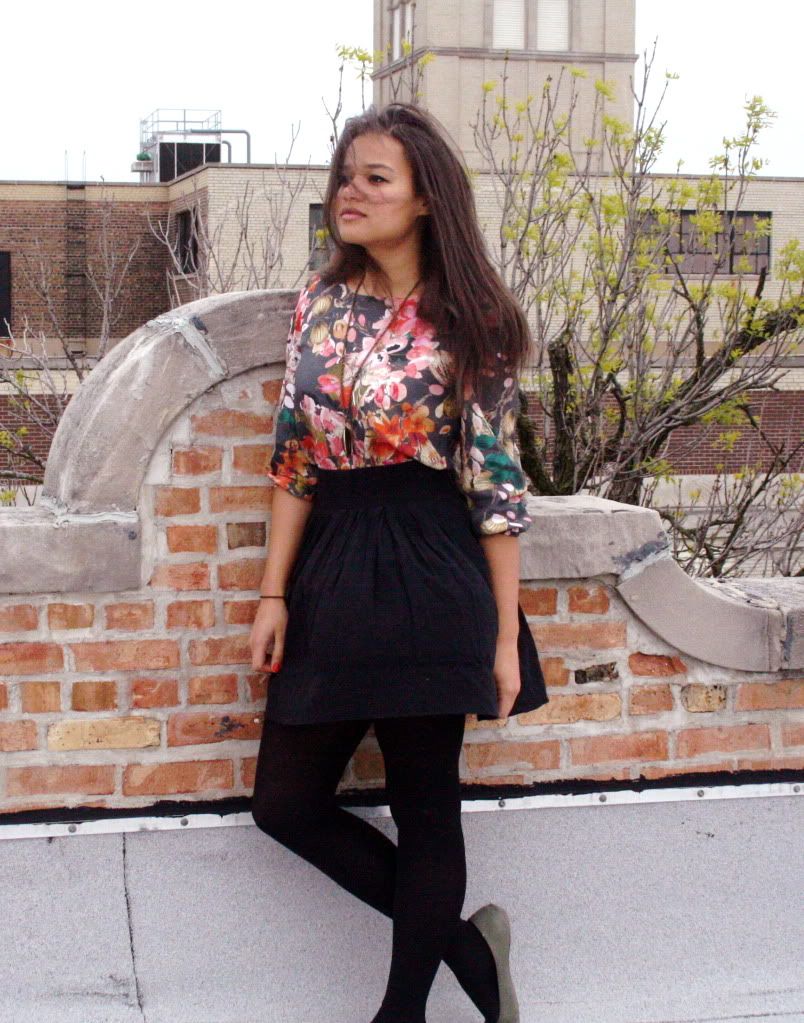 Cut to the remix a few hours later. I didn't want to take off the dress so I tucked it into my MVP a-line cotton skirt and called it done. I wish I had some perfect white flats to wear with this one...
I had a perfect weekend and I hope you did too.
May Monday be kind to us all.
♥