Necklace: Francesca's
Shirt: Anthropologie (available here)
Shorts: Old Navy (available here)
Bag: gift, Kate Spade (thanks Mai)
Sunglasses: Anthropologie
Shoes: Steve Madden via DSW
Nailpolish: Wet n Wild "Everybody Loves Redmond" (YUP STILL THE WORST)
Against all logic and reason, the weather in Chicago has hit the 70s and stayed there.
The calendar still says it's winter.
Hm!
I wore this for an afternoon stroll in the park with my pal Randall, who took these photos for me. He gave me very elaborate scenarios for inspiration, including being chased down a beach by a scary man. All in a hilarious accent that sounds like
this
.
This shirt makes me feel like one of the Lost Boys in Peter Pan. I love it.
These are my favorite shoes. They're pretty much destroyed - it's been touch and go for a while, but being caught in a torrential rainstorm in Hawaii has sealed their fate. They will soon join the shoes in the back of my closet that I can't bear to part with, regardless of how ruined they are.
Running away from the scary man on the beach.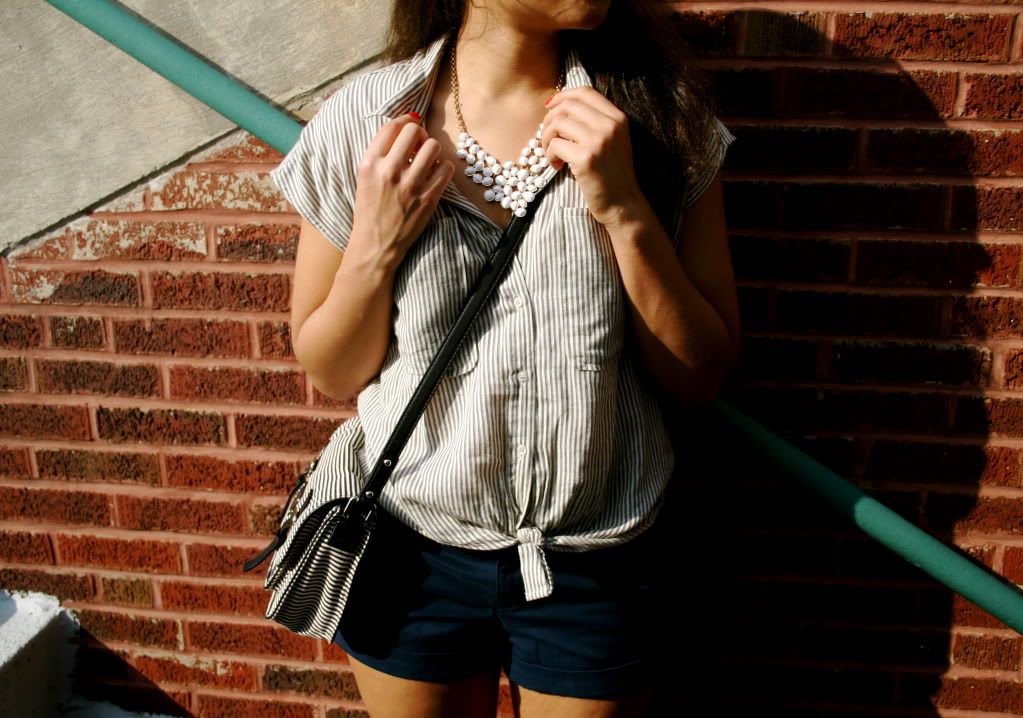 LAST SEEN:
♥