Sunglasses: thrifted
Tank: Urban Outfitters
Shirt: Target
Belt: ...funny story...
Shorts: TopShop
Shoes: Kenneth Cole Reaction, via DSW
Bag: gift, Kate Spade (thanks Mai)
I've been wearing these shorts constantly for the past week.
Each day, a different variation of Minnie Mouse.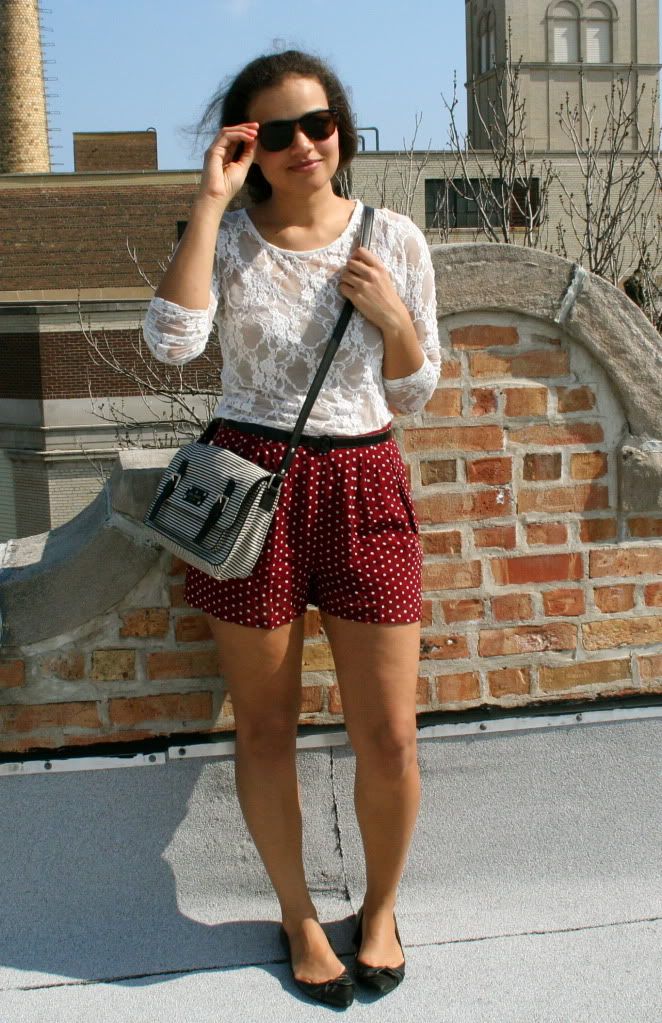 You'd think that I'd be a little more tan, what with all this 80 degree weather and my recent trip to paradise. But alas, let's be real, it's still MARCH, so it's still probably too early to be wearing white lace. Whatevs.
This outfit felt luxe, because of the ladylike patterns and textures, but also extremely laid back. That's the exact place where I like my style to sit. Not fussy, but always a little fancied up.
I like bows on my toes!
My uber-stylish mama taught me right.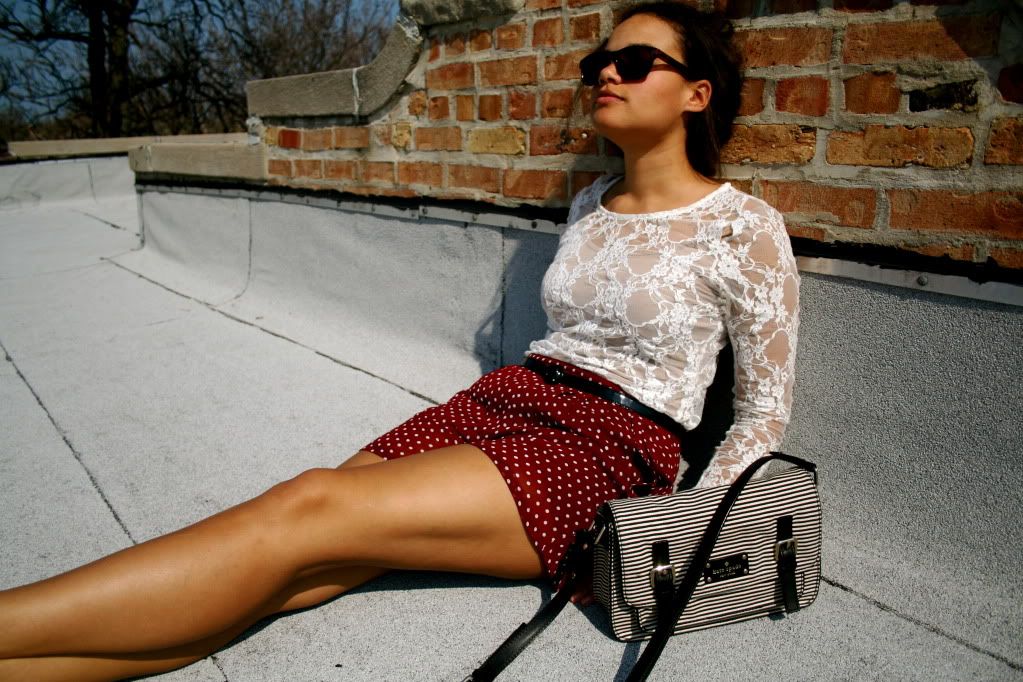 Please enjoy this excellent shot of the hole in the left shoulder of my shirt.
What can I say? I can't give it up.
Also please enjoy your day.
♥