Bag: Lucky
Tshirt: Anthrpologie
Shorts: Anthropologie
Nailpolish: Wet n Wild "Everybody Loves Redmond" (WORST NAME EVER)
Earrings: Claire's, 10th grade
Sunglasses: Anthropologie
Flip flops: ....?
I wore this one of of many magical days on Kauai!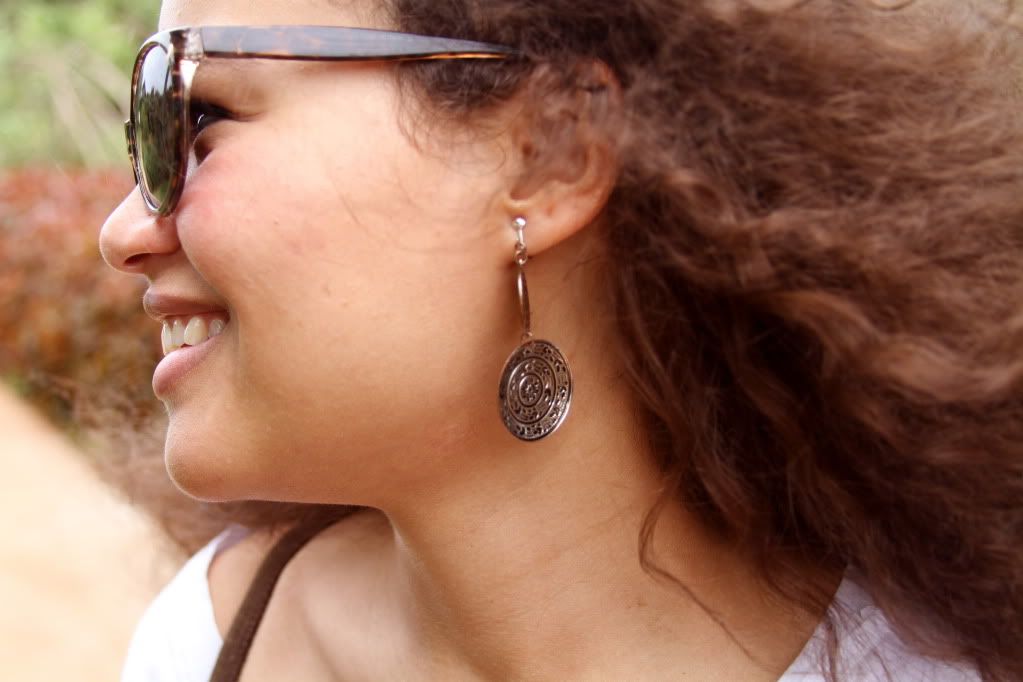 Getting a good picture of these earrings was tough - the wind was crazy and my hair wasn't behaving well either. Even though I'm pretty sure I bought them in 10th grade, I sure to love these things.
Evidence of the earring difficulty, with my lovely guest photographer, my impossibly talented sister Danielle! You can look at some of her other work on her website
here
.
[Above photo taken by another impossibly talented sister, miss Cecille]
LAST SEEN:
Yayy.
♥