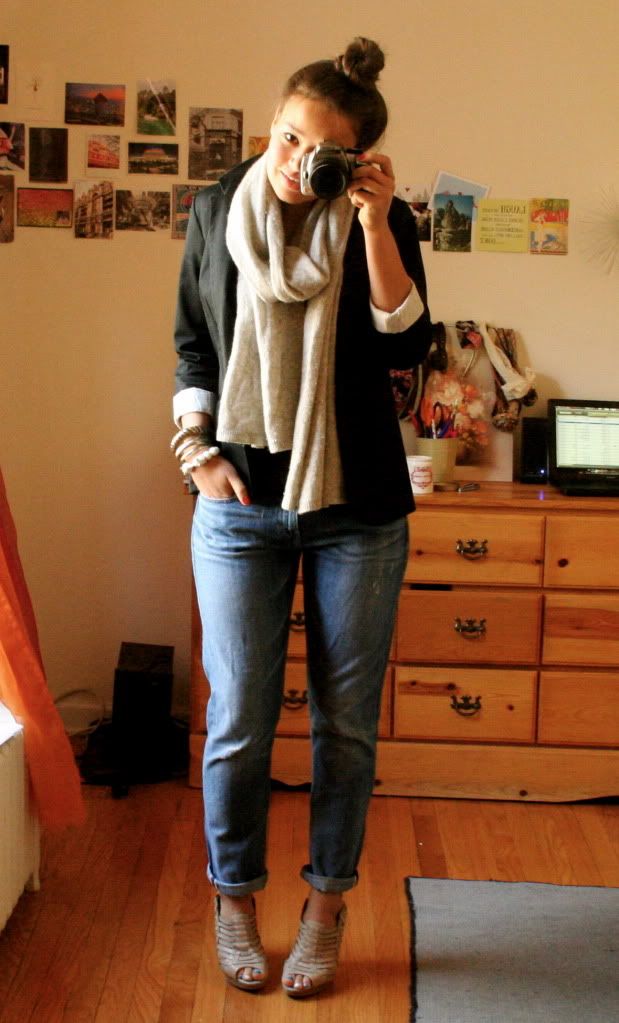 Blazer: Target
T-shirt: Urban Outfitters
Belt: ...hmm...
Jeans: Banana Republic
Shoes: Banana Republic
Scarf: gift, Banana Republic (thanks Joe)
Bracelets: Kokorokoko, thrifted, stolen from sisters, H&M
Nailpolish: Essie "Chinchilly, Wet n Wild "Everybody Loves Redmond"
Toe nailpolish: Essie "Borrowed & Blue", Sally Hansen Instadry "Brisk Blue"
An effort to inject new life into some of my old favorites.
Also, an exercise in less-is-more mentality.
Because what clothing obsessed lady doesn't need a dose of reason now and then?!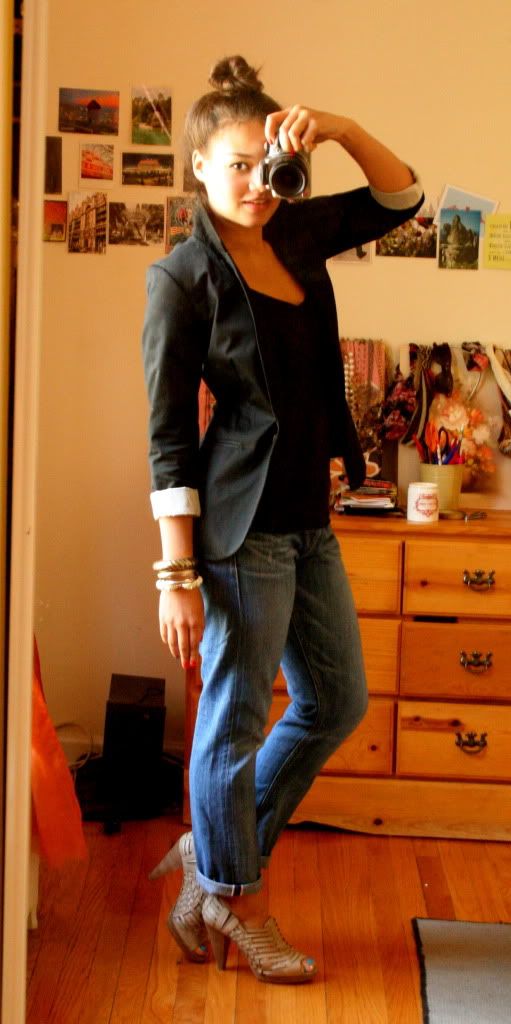 Wore this to work, then added the heels for a post-work outing.


A gaggle of bracelets, and a newcomer from H&M. Are they foxes? Racoons? Reverse pandas? Who knows, who cares. They're magical.
Now don't get me wrong - I love these BR shoes, and they go with every single thing in my closet. But if I could have worn any shoes on earth with this outfit...
...it would have been
these
. Cole Haan, pure magic. I haven't been so obsessed with shoes since I obsessively stalked the Louis Vuitton Spicy Sandal collection back in like, 2007.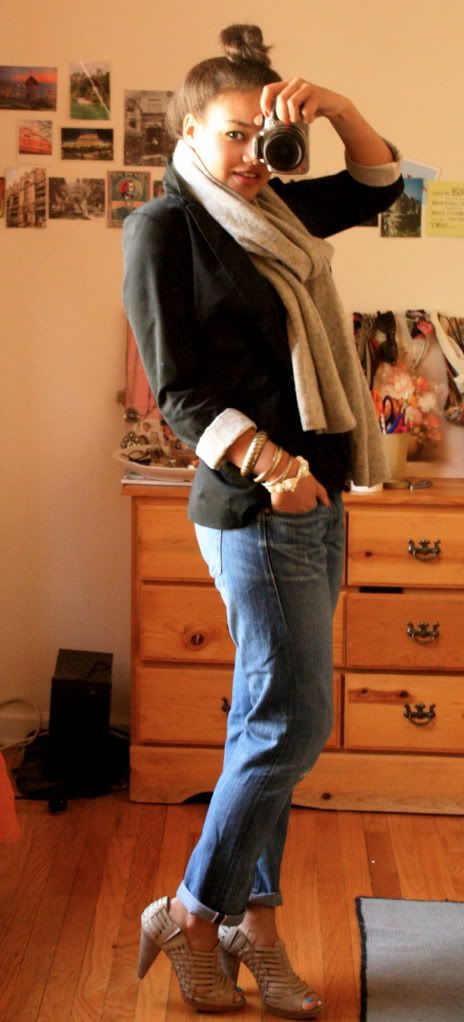 LAST SEEN:
Blazer: millions of years ago,
here
Jeans: even more millions of years ago,
here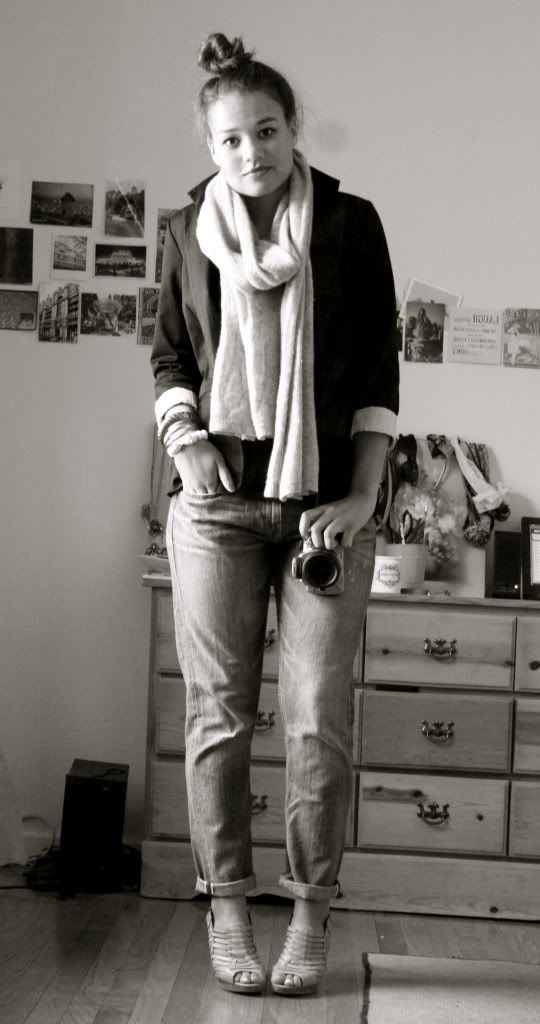 Before I go,
SWEET NEWS!
The folks behind TheKnot, TheBump, and TheNest have officially launched a website for those of us who are not betrothed, knocked up, or buying a house!
It's called
TheBlush
, and it rocks. I'll be contributing over there in the future, and in the meantime, you can check out a Greatest Hits compilation of some outfit favorites from SWIILPT, in which I share my style secrets! Shhh...
I'm off to have some champagne to celebrate!
♥