Coat: borrowed, J Crew (thanks Emma)
Cardigan: Banana Republic
Scarf: Banana Republic
Button down: Forever 21
Necklaces: J Crew
Skirt: Gap
Tights: HUE
Booties: thrifted
Lipstick: colorLab, "Rogue Wave" (thanks Marie)
Nailpolish: OPI "Keys to my Karma", Revlon "Make Mine Mango", OPI "The It Color", OPI "Jade is the New Black", Sally Hansen Instadri "Brisk Blue"

Work + drinks.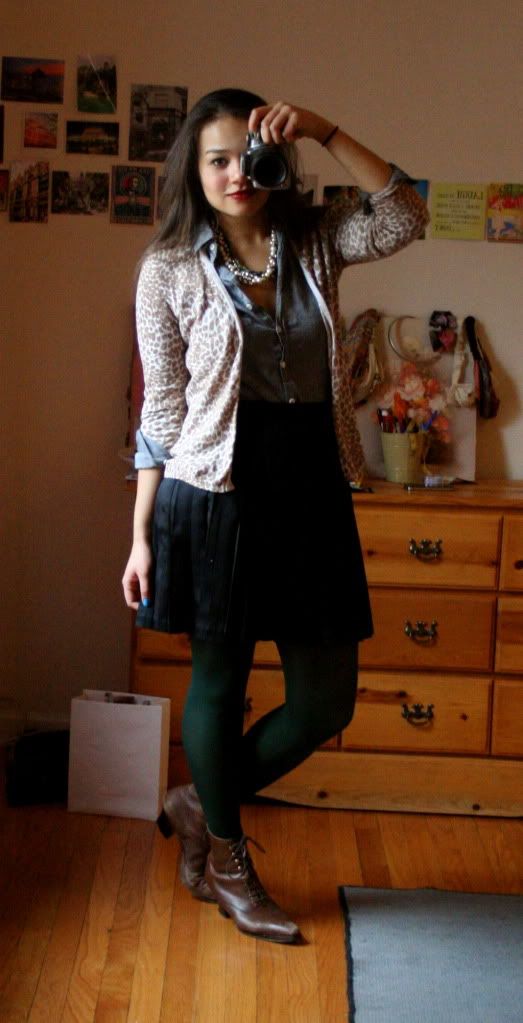 Even on the days where I sloppily apply makeup, run all the way to the el, and scarf my breakfast on the train, this cardigan makes me feel like a lady. There's something to be said for clothing that makes you feel pulled together when you're a tranny mess.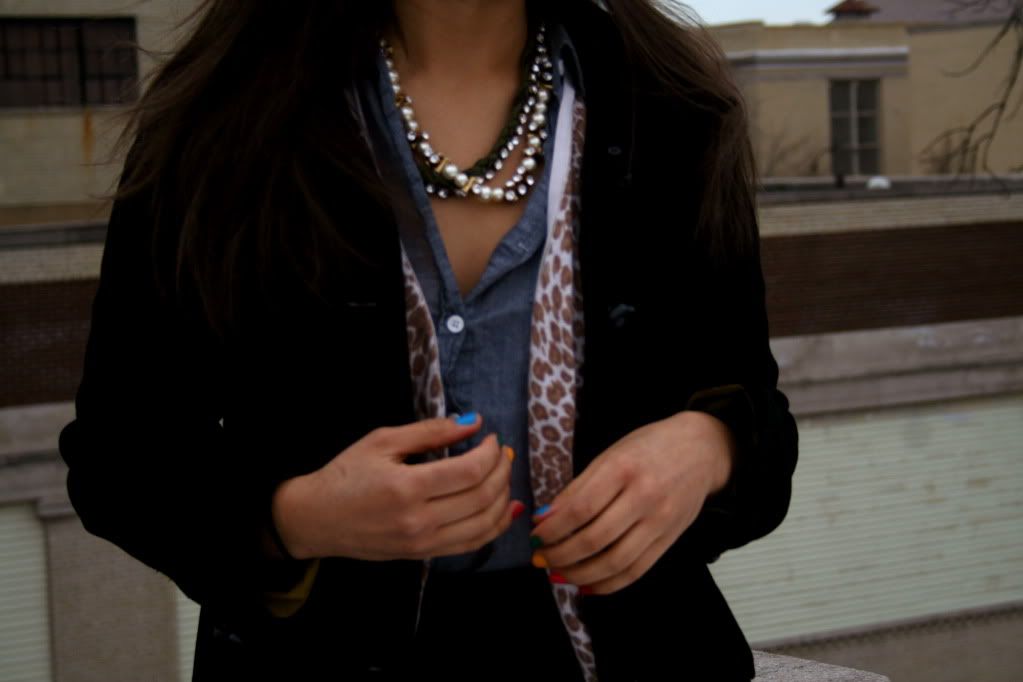 An outfit of all neutrals needs some ridiculous nails. Enter rainbow bright!


I used to think I could never wear a pleated skirt. This little number from the Gap changed my mind. The secret turned out to be picking a pleated piece that was flow-y, so that the pleats themselves wouldn't pull across my hips and make me look like a blue whale. Rocket science, right there.
Last seen:
Happy Wednesday!