Sweater: Ann Taylor
Button down: Forever 21
Shorts: Anthropologie
Tights: HUE
Shoes: Aldo
Earrings: gift, vintage (thanks Gram)
Bag: gift, Kate Spade (thanks Mai)
I know it's been a while...18 days, to be exact. A million years in blogger-world. In a renewed effort to be direct and honest, here's a slice of truthpie: blogging is hard. Sometimes you need a vacay.
On to my first outfit back.


I wore this out a couple of weeks ago. I was the most under-dressed person at the bar, but it felt amazing. There's nothing more fun than doing "Don't-Give-A-WHAT" Chic when everyone else around you is wearing diamonds and ties.
Also I CANNOT get enough of the high pony!! Words I never thought I'd say.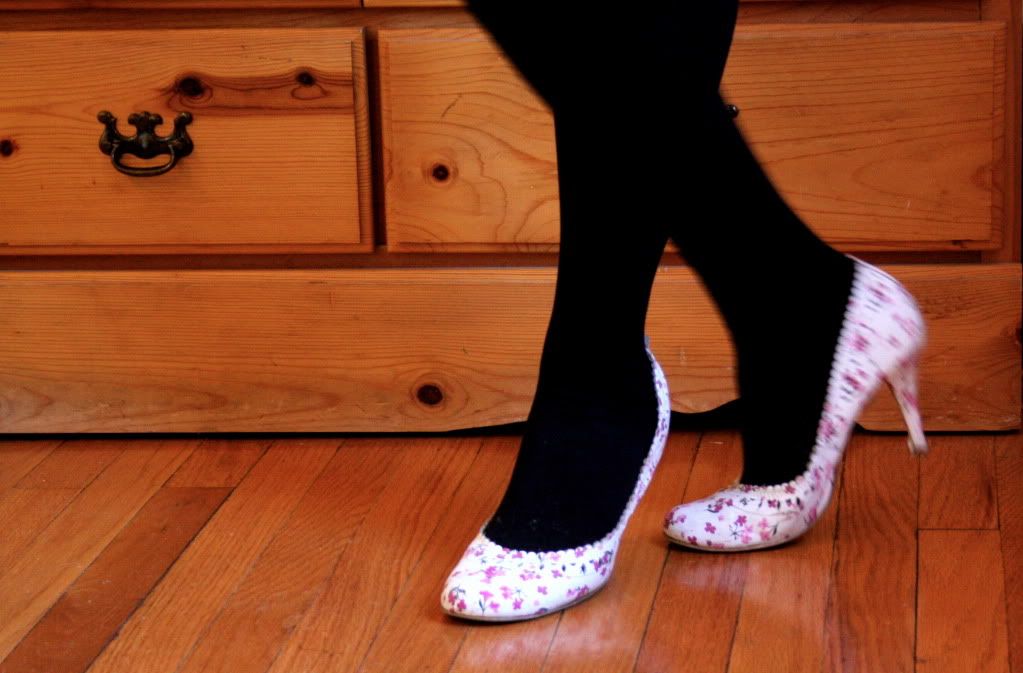 I bought these when I moved to Chicago at age 17. I love black tights and white shoes.
This sweater used to have the most amazing shoulder pads, then I ruined them in the wash like an idiot. Very sad. I can still wear it, but it's even baggier than it used to be now. I also cannot get enough of this sweater/shirt combo.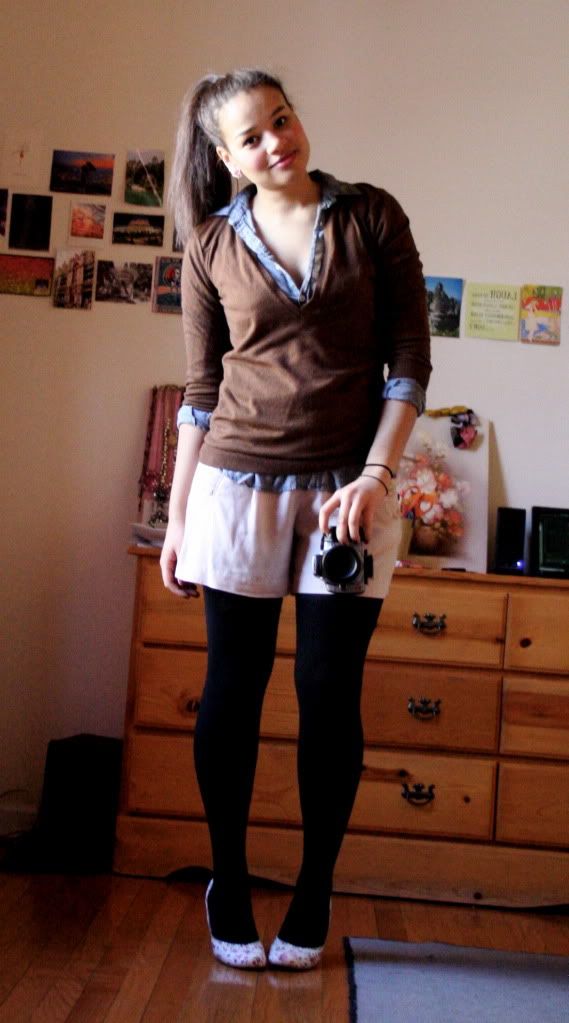 LAST SEEN: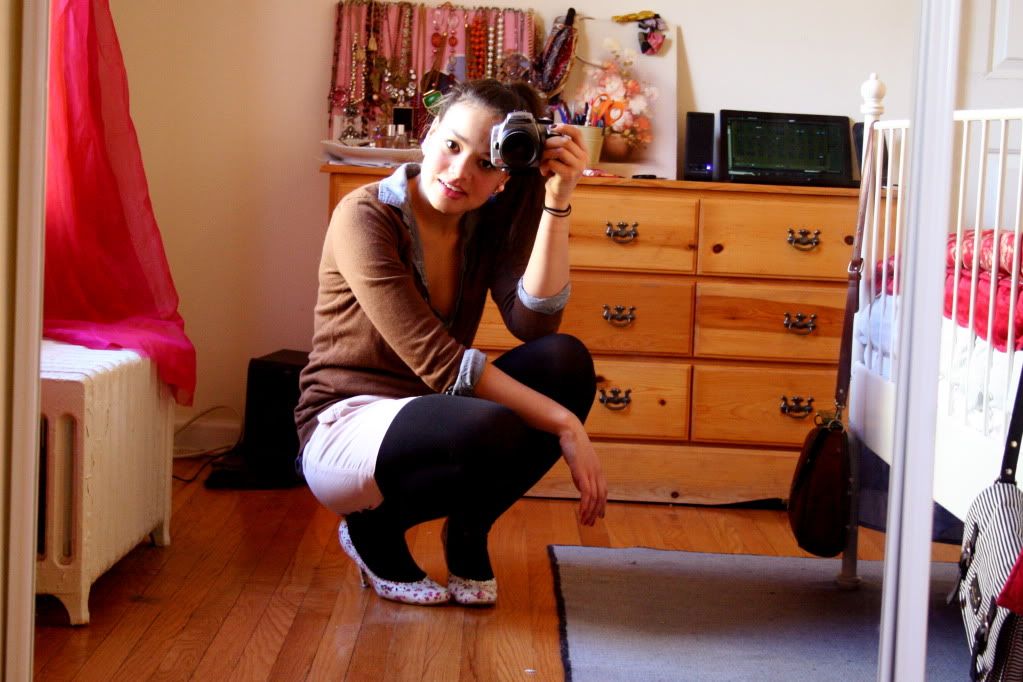 Happy Thursday, guys!
♥