Blazer: Forever 21
Earrings: gift, thrifted (thanks Emma)
Blouse: Gap
Belt: gift, Ann Taylor (thanks Mom)
Shorts: Anthropologie
Tights: HUE
Shoes: Urban Outfitters
Lipstick: Clinique Different Lipstick, "Spiced Apple"
These shorts are the love of my life.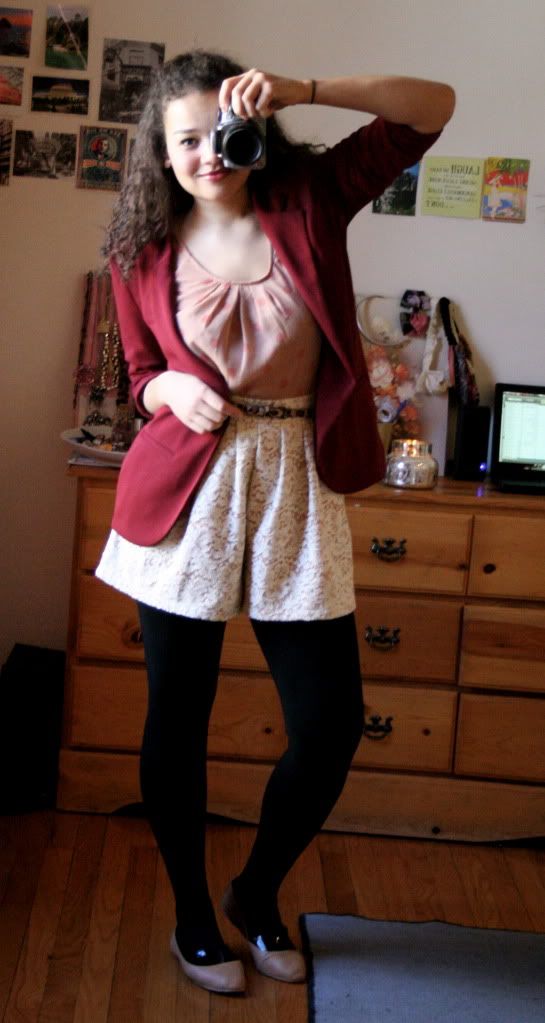 I obsessed about them for 3 straight days before buying them. I literally had a dream about them one night.
I know, I know. They're poufy. They're long. They're basically thick culottes in grandma-approved lace. WHATEVER. I LOVE THEM AND I'LL STAND BY IT.
This is an outfit I'd love to wear without tights and a blazer as the weather improves (I say that like it's going to start happening tomorrow).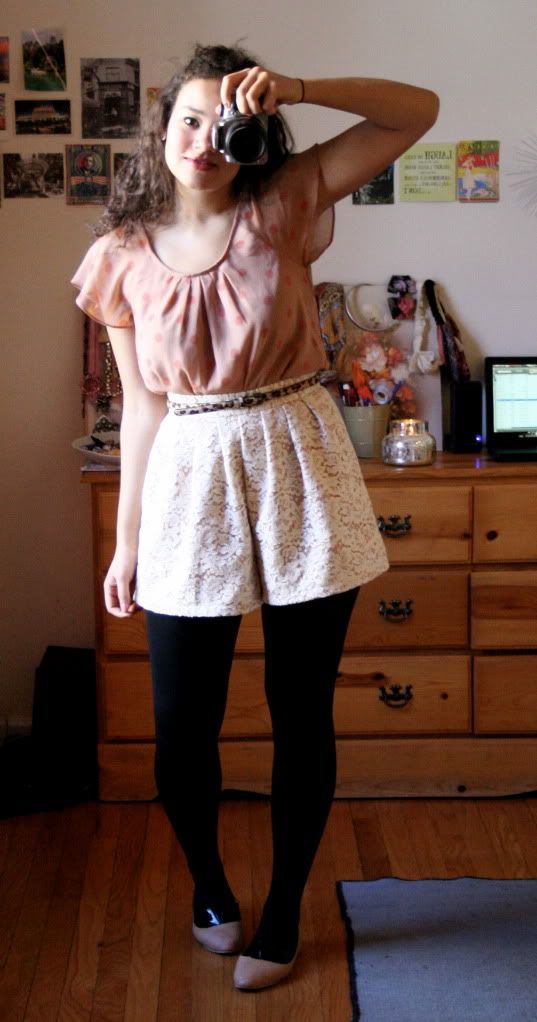 Shorts and tights, shorts and tights, shorts and tights...this winter's favorite combo.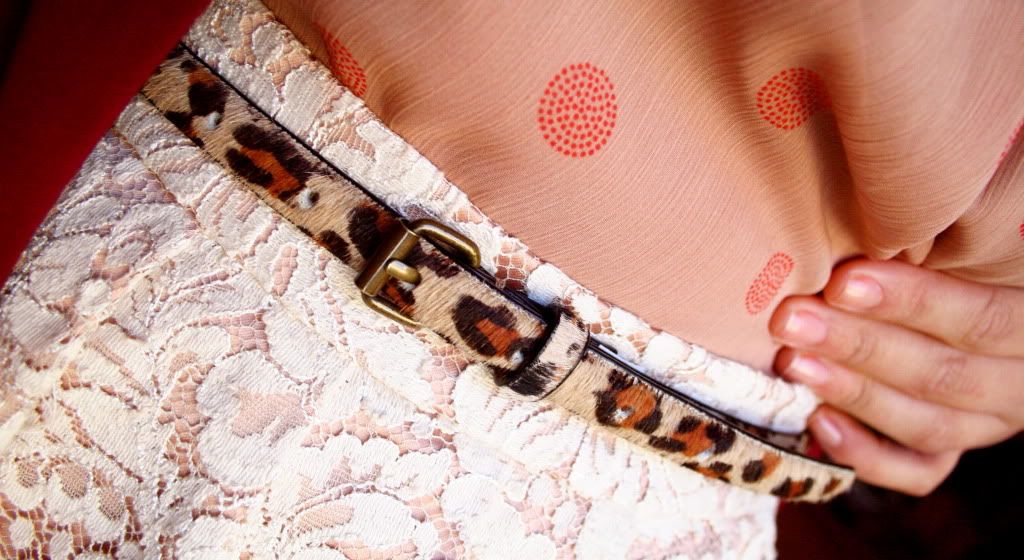 Actually, the shoes and blouse are also both first timers on SWIILPT! Good 'ol cheetah belt, though - he never disappoints.


The back of these shorts may as well have a bustle. They're so voluminous that they end up looking like an extra-mini-mini skirt. The effect is sort of fun, though. I feel a bit like a cupcake in them.
Valentine's Day is this week, dudes. In case you hadn't heard.
Be mine?