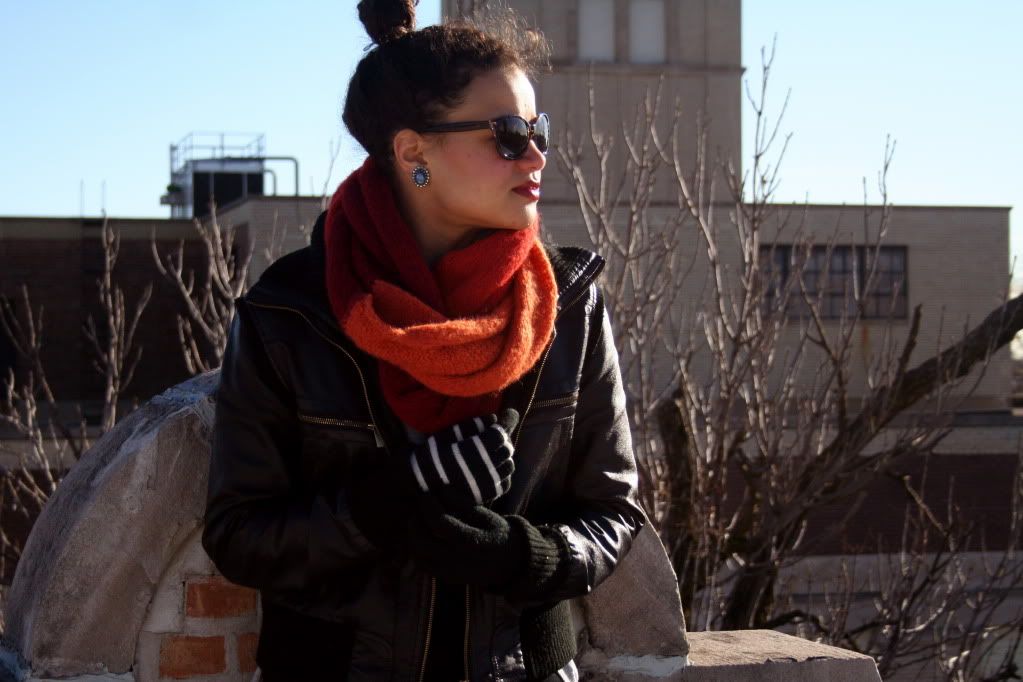 Earrings: gift, thrifted (thanks Heather)
Scarf: Anthropologie
Jacket: Bagatelle
Cardigan: Marshall Field's (very very old)
Shirt: Forever 21
Skirt: Gap
Tights: HUE
Shoes: Target
Sunglasses: Anthropologie
Gloves: Target
Lipstick: Clinique, "Spiced Apple"
Wore this brunching and thrifting last week.
A case of lots of unrelated pieces coming together; a style Transformer, if you will.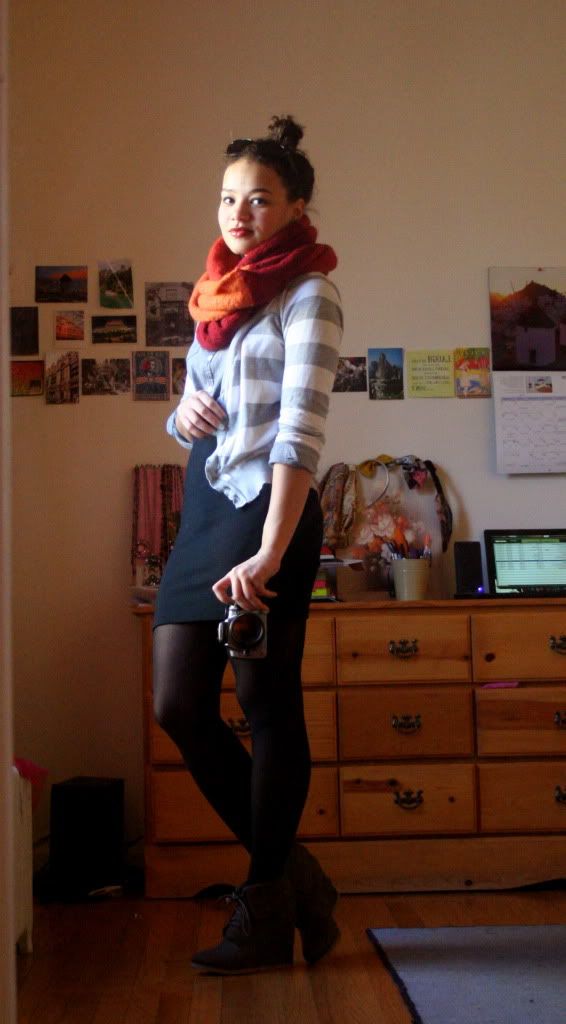 I wanted the focal point to be the red/orange scarf, so everything else is pretty neutral.
Preppy top and cardigan, sassy skirt and shoes. Winning combo!
Also, I don't remember the last time I wore a matching set of gloves.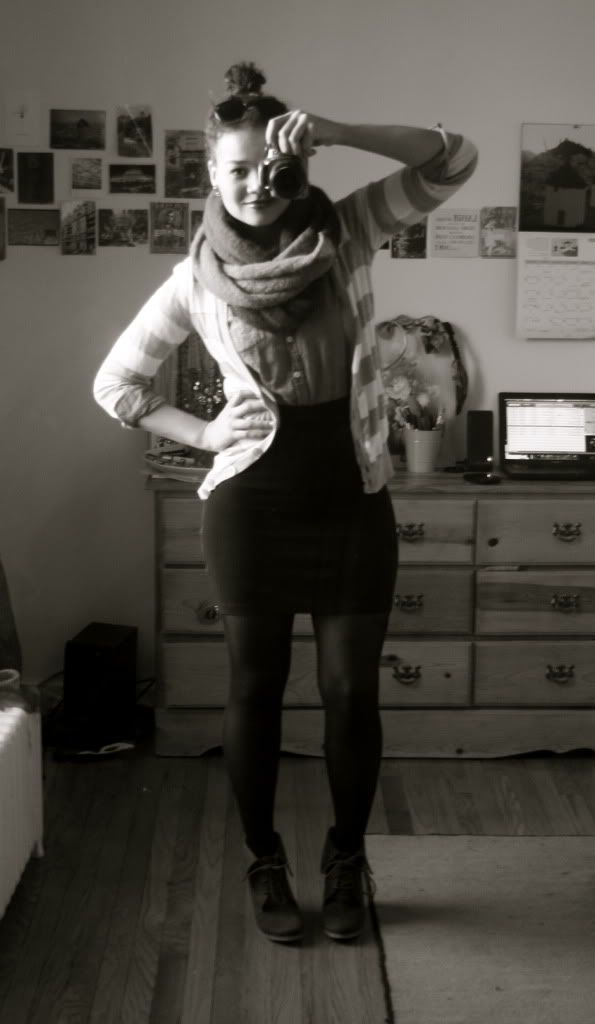 Last Seen
Happy almost weekend!