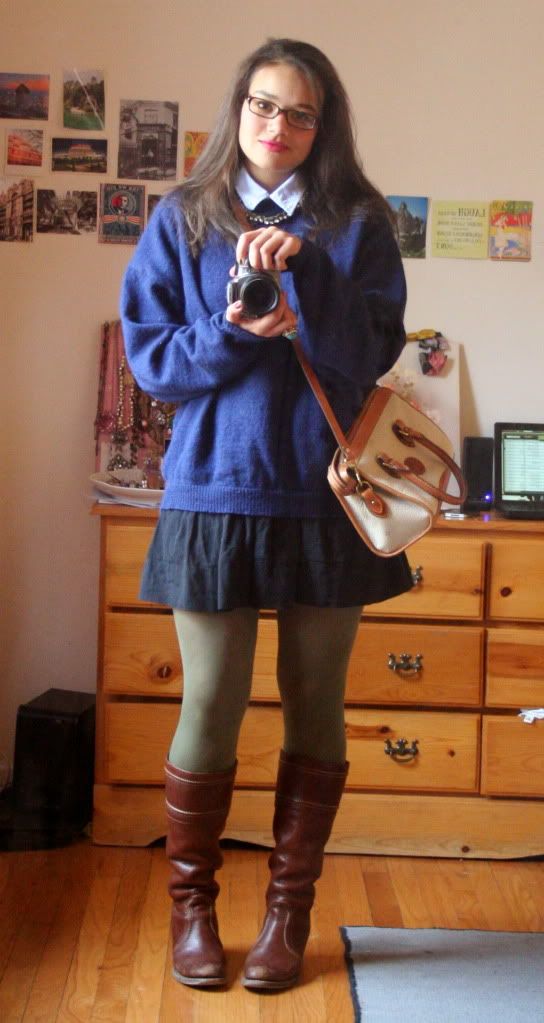 Purse: thrifted, Dooney & Burke (stolen from Emma)
Glasses: bought on the street in New York
This is what happens when you watch too much Gossip Girl.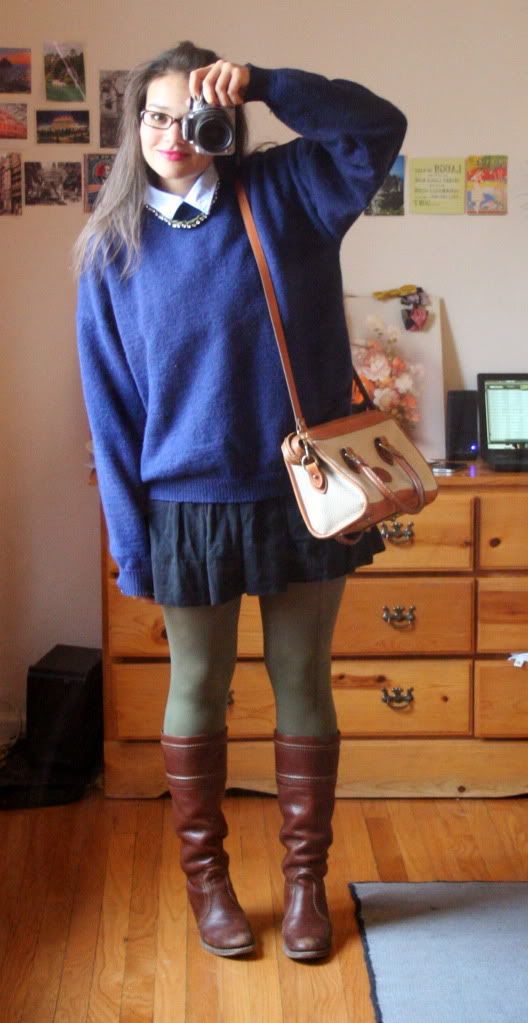 I thrifted this sweater earlier in the week with my friend Julia. Already worn in three times. The wool is warm, the cut is enormous and perfect. Wearing it reminds me of wearing my Dad's clothes when I was a little kid - I certainly inherited his penchant for Cosby sweaters.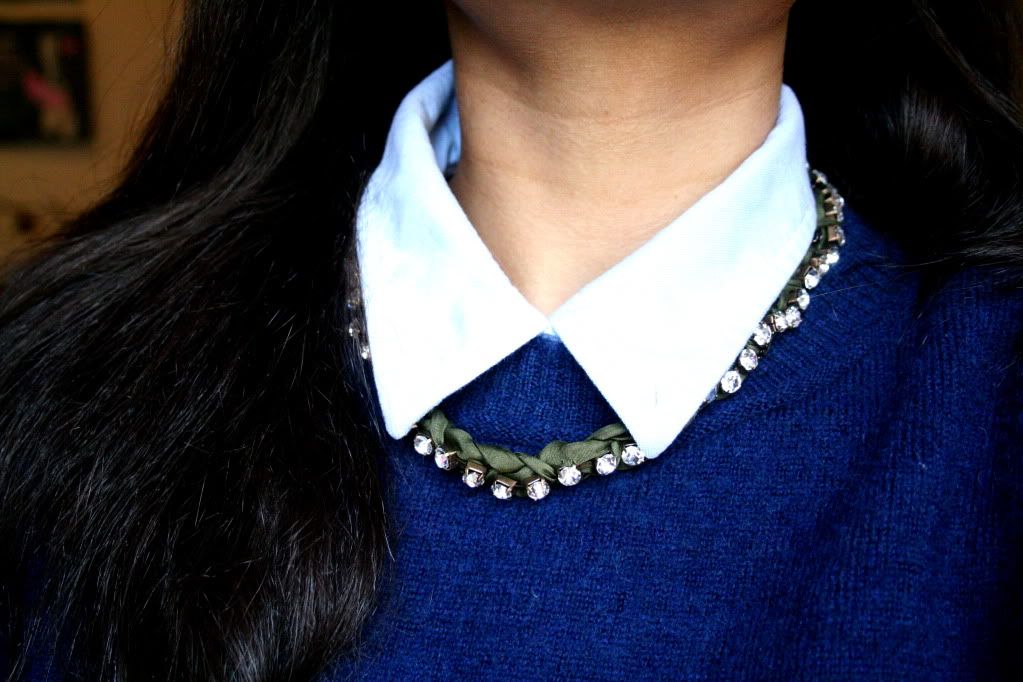 This necklace is the perfect length to tuck under oxford collars.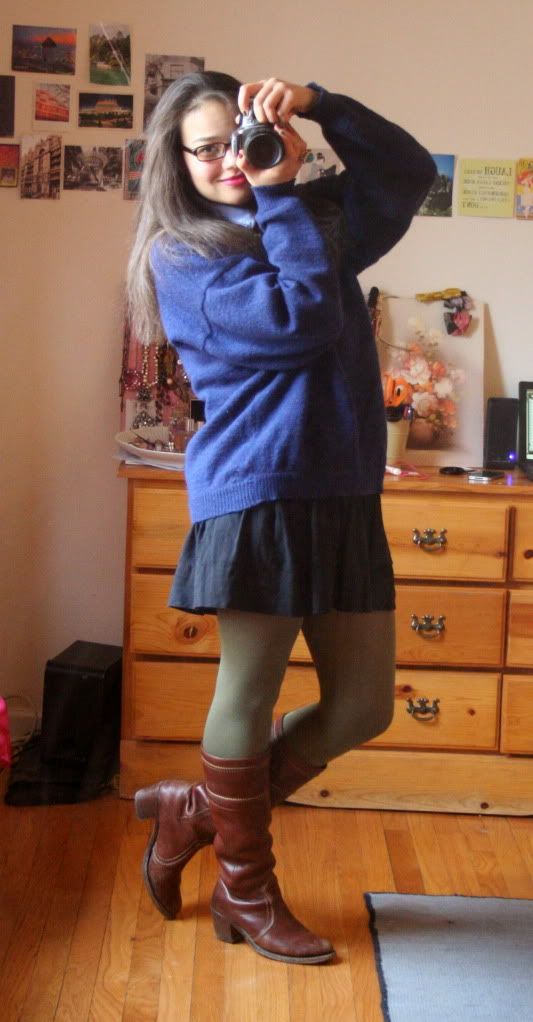 LAST SEEN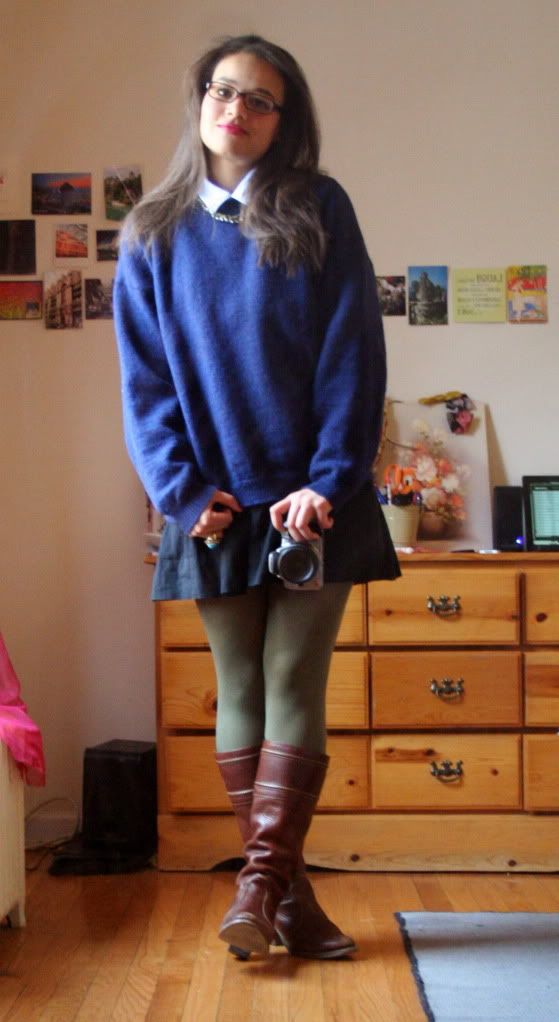 Weekend! Rejoice!
I'll probably be spending most of it on Pinterest - I just got it and I can't get off of it.

♥