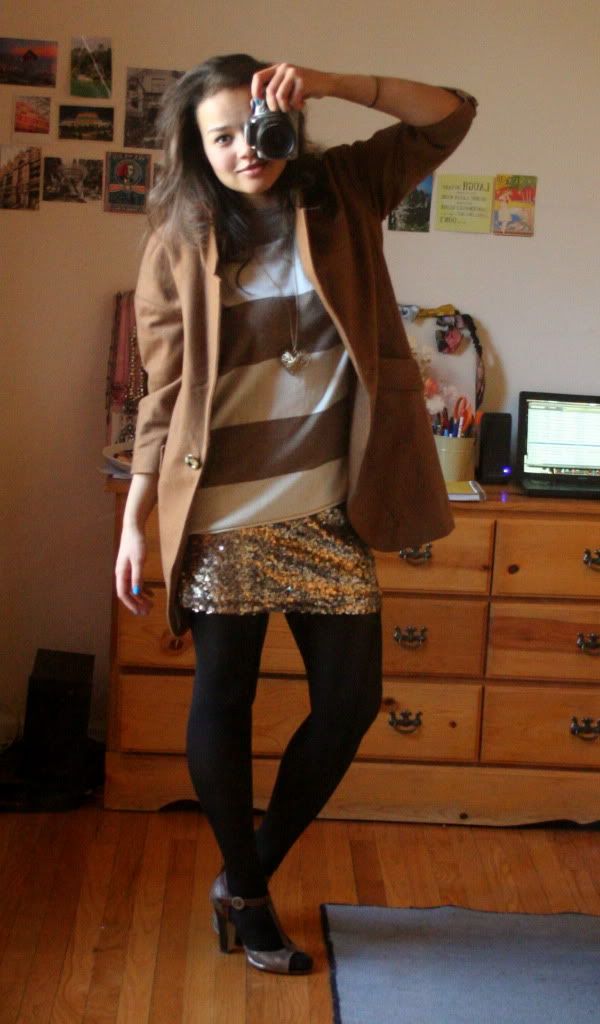 Coat: Anthropologie
Tank (unseen): Gap
Sweater: Anthropologie
Skirt: gift, Macy's (thanks Mom)
Tights: HUE
Nailposlih: Sally Hansen InstaDry, "Brisk Blue"
Wore this to drinks on an unseasonably warm evening last week.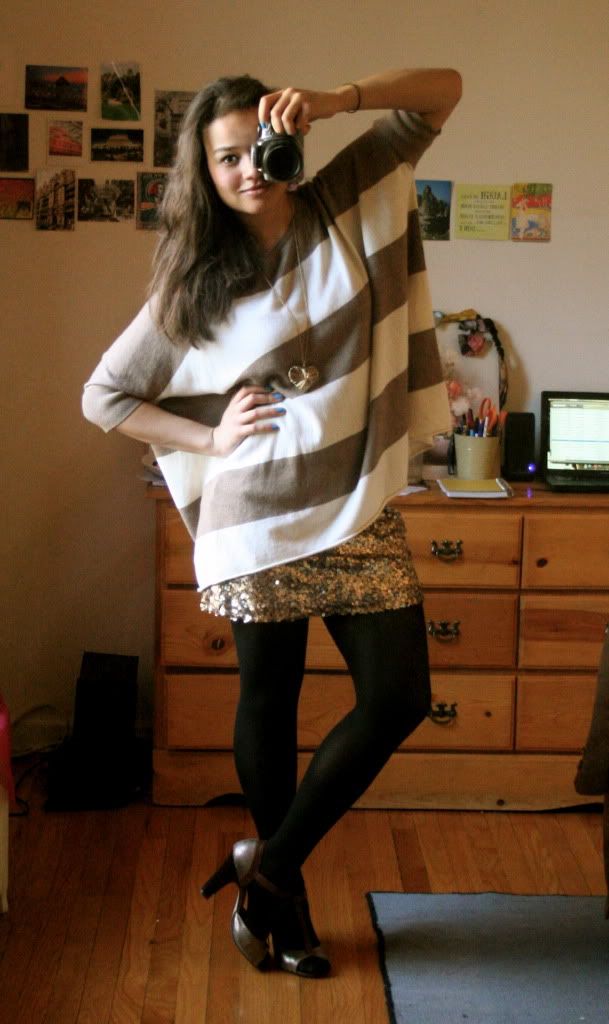 Saying goodbye to the glitter of holiday season is a big bummer. I wanted to think of a way to make my loudest, sparkliest, holiday-i-est skirt workable in a mellower season, so I added the mellowest sweater I own. Voila.
This is the jacket I mentioned in my
Q&A post
- though I'm still usually cold when I wear it, it feels great to not be stuck in my puffer coat all the damn time.
Schparkleeee!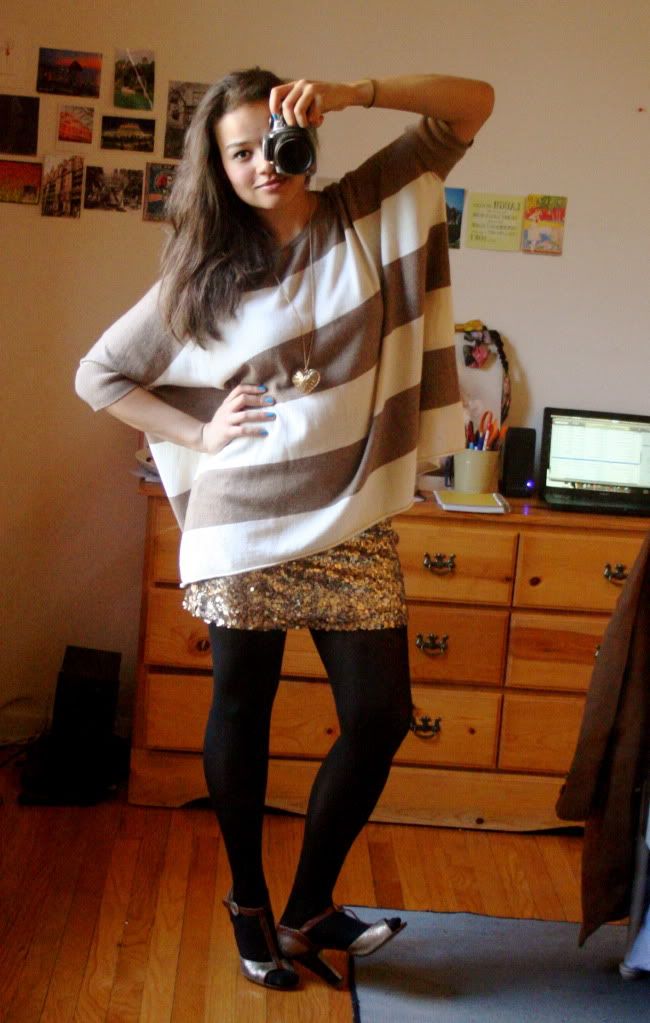 One half disco ball, one half blanket-with-sleeves.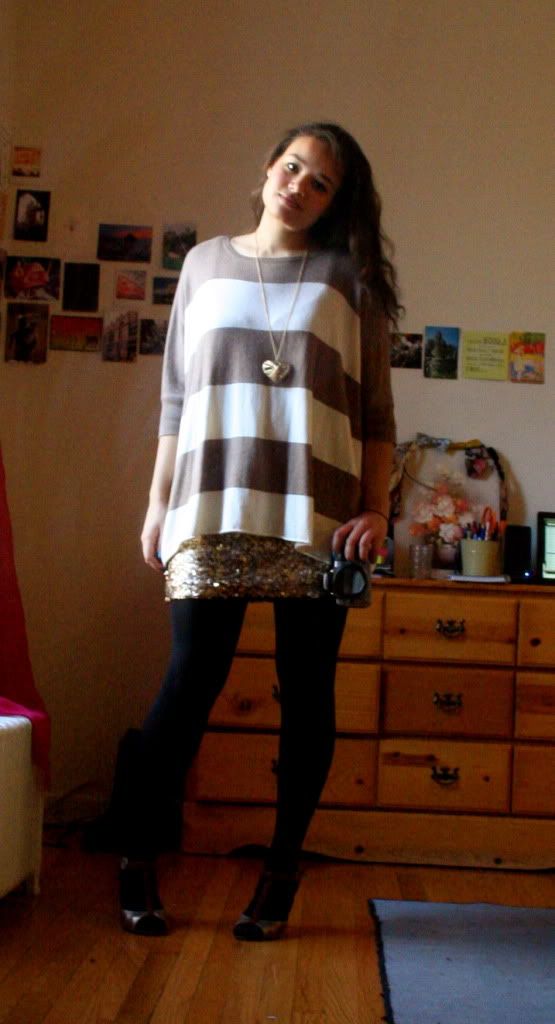 LAST SEEN:
♥