Blouse: H&M
Cardigan: J Crew
Necklace: Banana Republic
Bracelets: Orchid Lane, Forever 21, thrifted, Kokorokoko, stolen from sisters
Denim: AG
Socks: DIY (by that I mean I cut up a pair of tights), Urban Outfitters
Shoes: Banana Republic
Nailpolish: Sally Hansen InstaDry, "Brisk Blue"
Work + Drinks, yesterday.
These jeans. There are no words. AG, you are officially my one and only true love (as evidenced by our courtship,
here
and
here
) and I don't think I'll ever find a pair of denim that fits me better. If you're at all curious,
here they are
- I swear to you, I don't think there is better denim* out there.
*that I can reasonably afford
The holidays are over, but I can't stop with the sparkling. Just traded sequins for shine with zillions of bracelets, including one gem that I'm especially obsessed with - a vintage 80s watch with it's face knocked out.
I've resolved to have more fun with my hair, and this is the beginning of it. The fro was a foray into fun I tried out last year, but I never wore it that consistently. Today is January 5th and my hair has been this way every day of 2012 so far. Who knows if it'll stick, but I love it right now.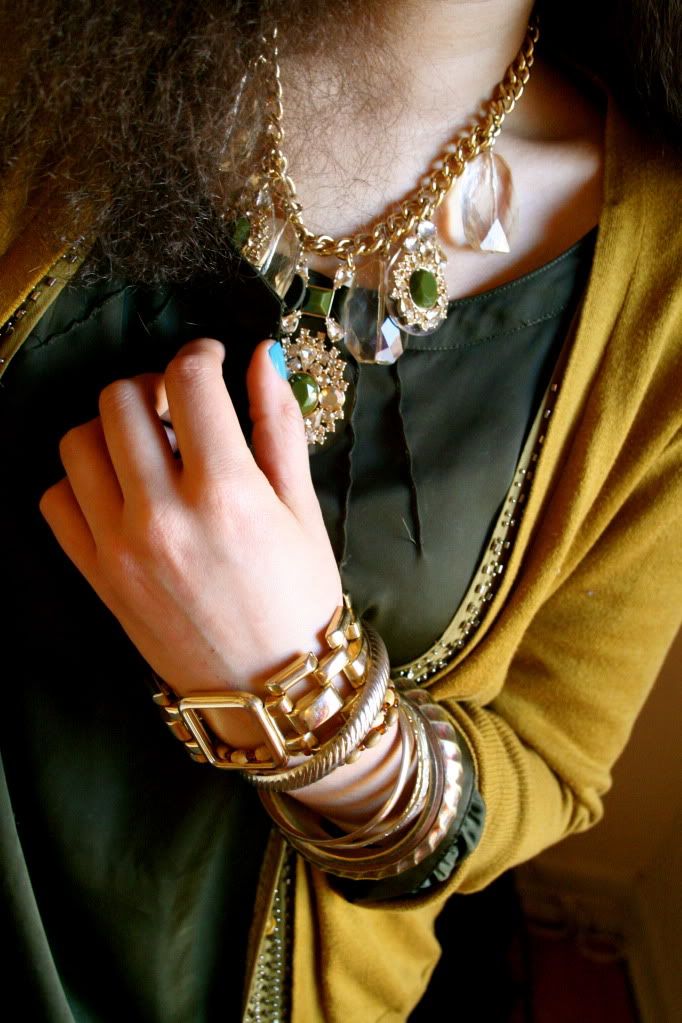 Maybe I'm a weirdo, but I haaate getting my nails done. I've only done it twice in my life. I do love nail polish, and doing my own, but I'm a fidgety little twerp and can NEVER sit still long enough to wait for it to dry. Enter Sally Hansen and a magical invention of hers that I just discovered - INSTADRY NAILPOLISH. My life is changed.

Also, I have smurf fingers, which rocks.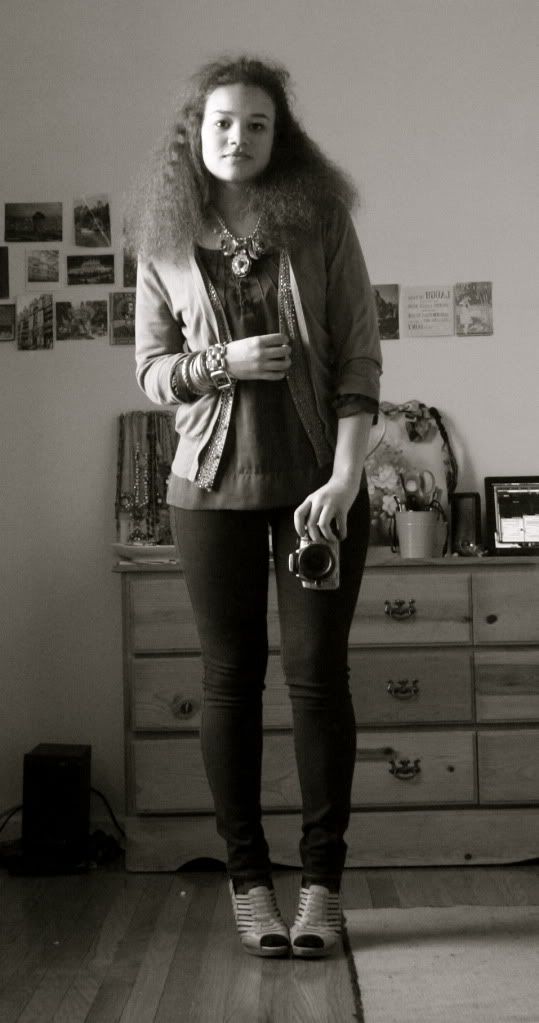 Last seen: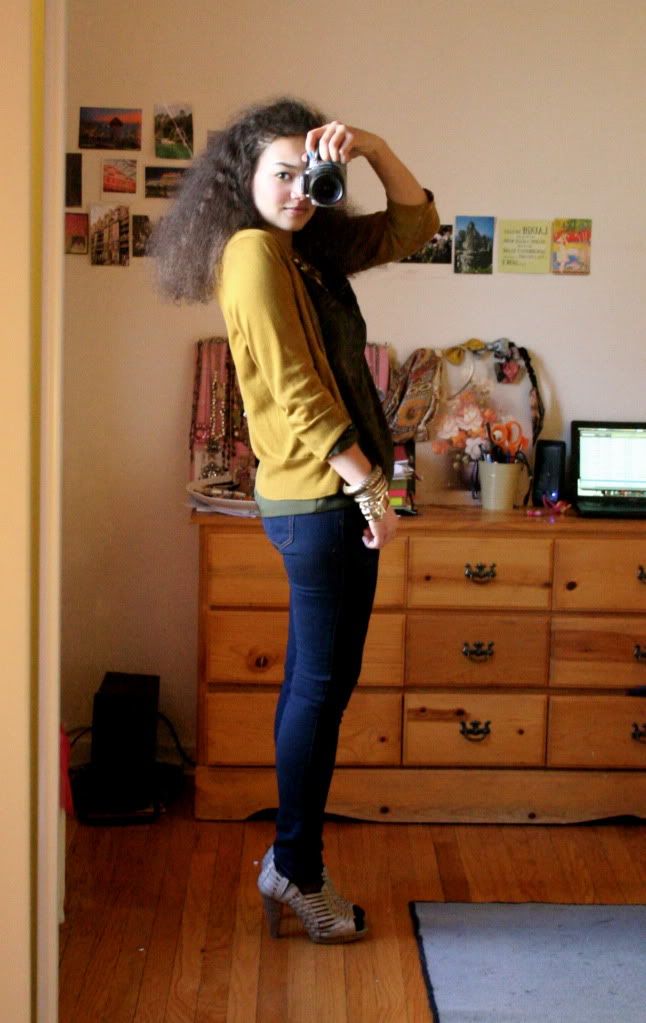 Happy Thursday guys!
♥