Turban: Anthropologie
Necklace: Banana Republic
Blouse: J Crew
Sweater: Anthropologie
Skirt: Banana Republic
Tights: HUE
Socks: borrowed (...stolen...), Brooks Brothers (Thanks Dad)
Shoes: thrifted
Lipstick, my new fave: Wet 'n' Wild "Sugar Plum Fairy"
Writing this as I wake up from the most bomb dream I've had in months: I was an extreme photographer of sorts, and me and my DSLR were scaling buildings in Manhattan getting unbelievable photos. Then I'd throw my camera over my shoulder and swing down/between other buildings and take more photos. At once point I became Spiderman and shot spidey-webs across the Hudson and swung around taking photos...someone clearly misses New York...okay, anyway. Sorry.
OUTFIT.


Work + Drinks!
Don't know how I manage to make so many luxe-y fabrics looks so...homeless chic. It's a gift.
Also, this is my first turban, and I can safely say it will not be the last. Magic.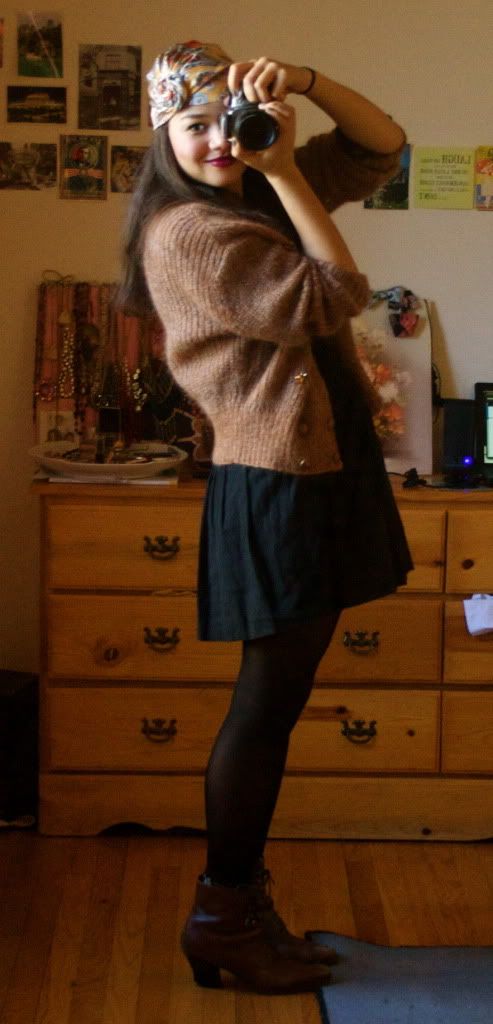 I finally gave in and bought
this guy
. More than a month of obsession wore me down. It's mildly itchy mohair so I can only wear it with long sleeves, but that's my only grievance. It's great.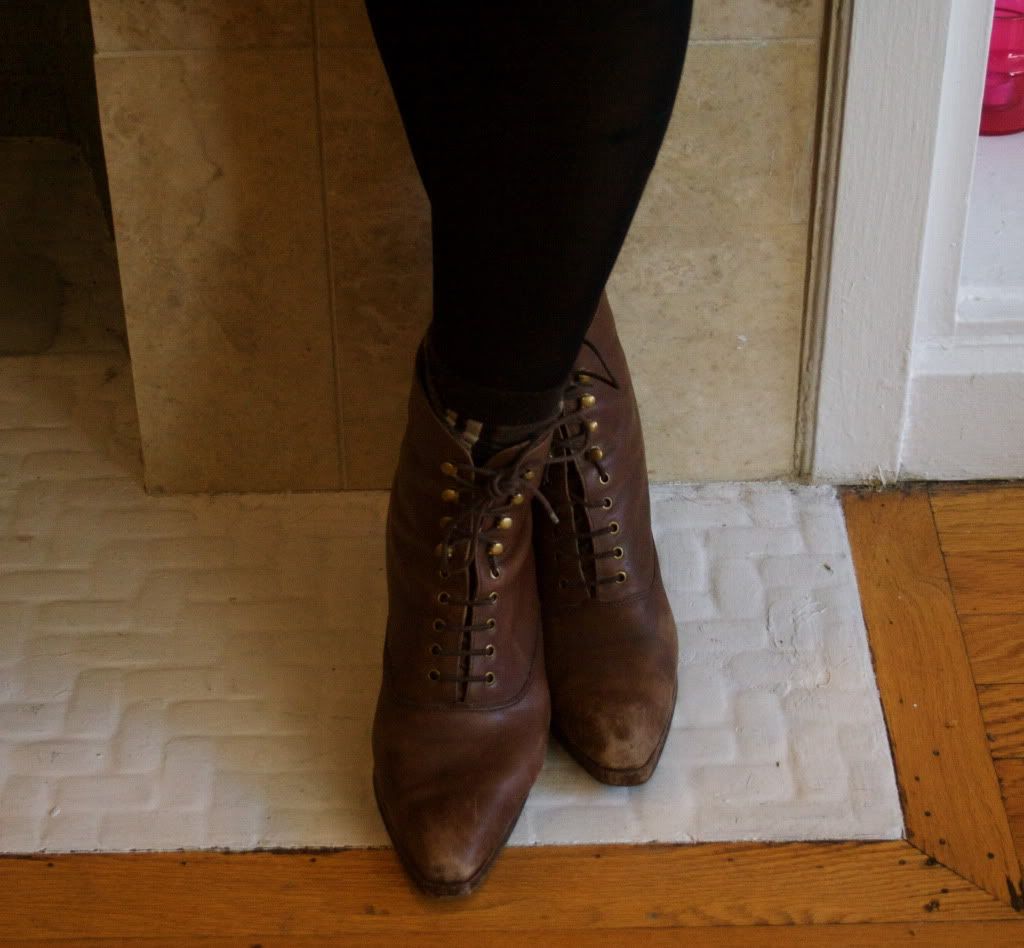 I don't know how to pack. Each time I go home I'll bring like, 6 dresses and no pairs of socks. These socks were borrowed from my Dad on one of those occasions, and then WHOOOOPS I accidentally brought them back to Chicago with me. And the boots, oh how I love them. My best thrift ever, I'd say.
Look guys! I got a Christmas tree!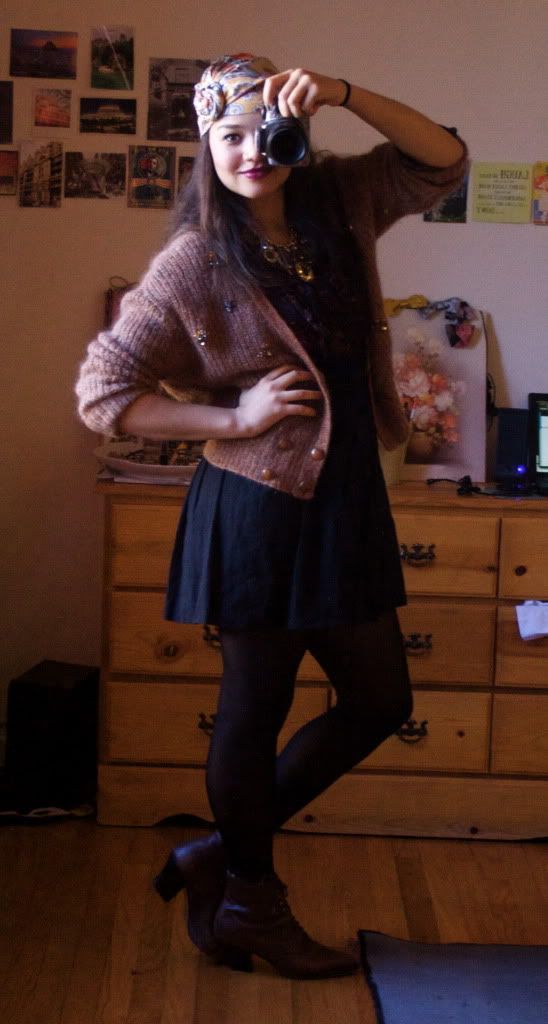 Thought I'd try out this lipstick on a $2.99 whim, and it did NOT let me down. Even when I wear completely boring clothes (which believe you me, does happen), all I have to do is swipe on some neon purple lipstick and I'm suddenly dolled up like a gypsy. Add a turban and fahgeettabautit.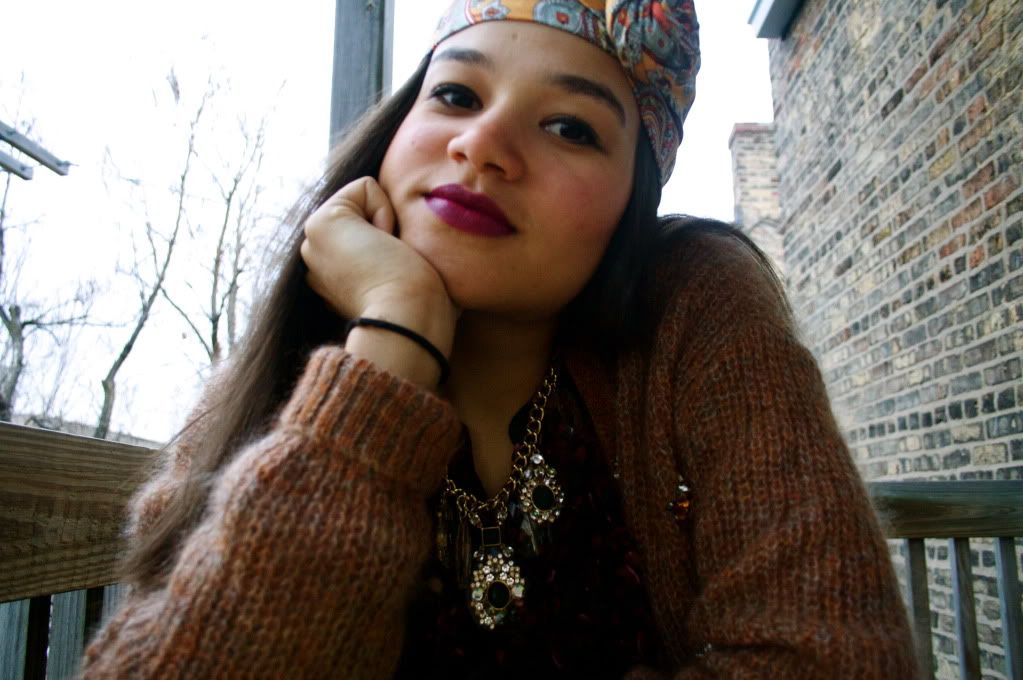 There's finally some snow on the ground!
And I'm going home to my family next week.
Life = good.
@SWIILPTblog
Bloglovin'
♥
PS. I've been getting emails the past couple of weeks with questions from you beauties - will be doing an answers post soon! So if you have anything you want answered ("where can I wear furry bracelets without feeling like a character from the Flinstones?" "why are your photos always mildly out of focus?" "what is the meaning of life?"), feel free to leave em on my email or twitter!