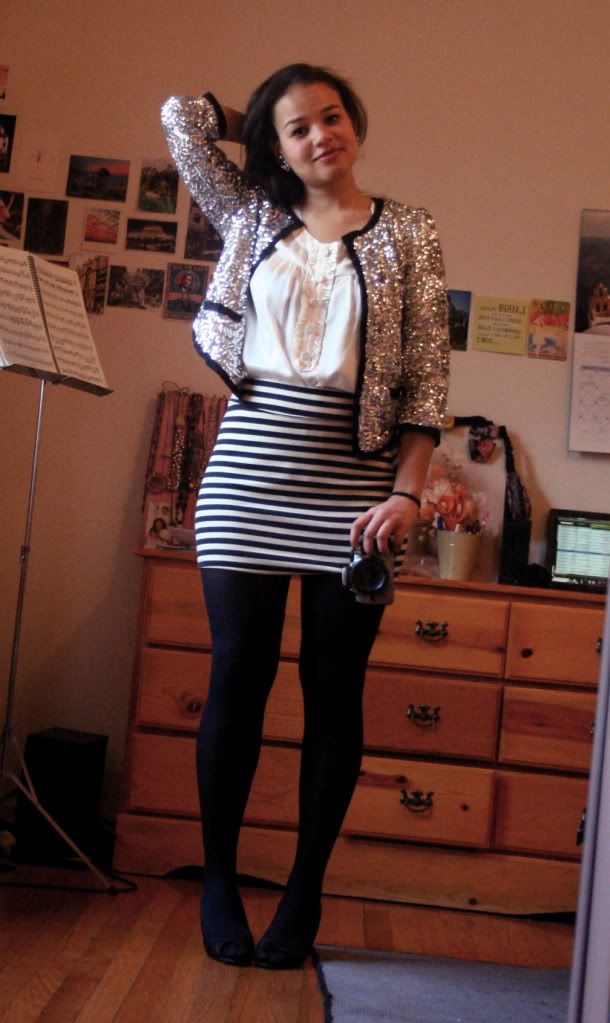 Jacket: Urban Outfitters, available here
Blouse: H&M
Skirt: Urban Outfitters, available here
Shoes: Bandolino, via DSW
Earrings: vintage (thanks Gram)
First of all, best news ever:
I was on
Refinery29
last week! In a slideshow, among some of my favorite Chicago bloggers, wearing my
Mayflower Girl
outfit. Quite possibly the coolest thing that's happened to me, ever. Check it out over
here
!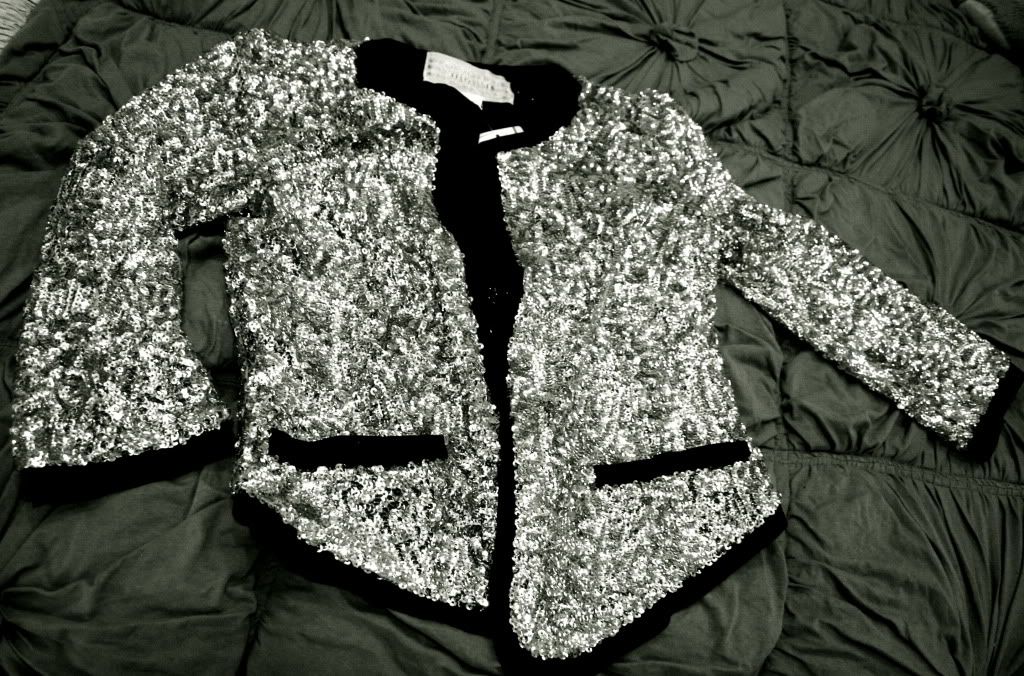 Secondly, the other coolest thing that's ever happened to me: this jacket.
This is what I wore to the opening night of
Henri Bendel
in Chicago a couple of weeks ago.
This is not an outfit in which to be a wallflower. I had never been approached so often by strangers in my life. I think that sequins have magical powers. And these ones in particular are SO magnetic - the shine and texture on them creates a fur-like effect. I cannot think of anything on earth as ridiculous and glamorous as furry sequins.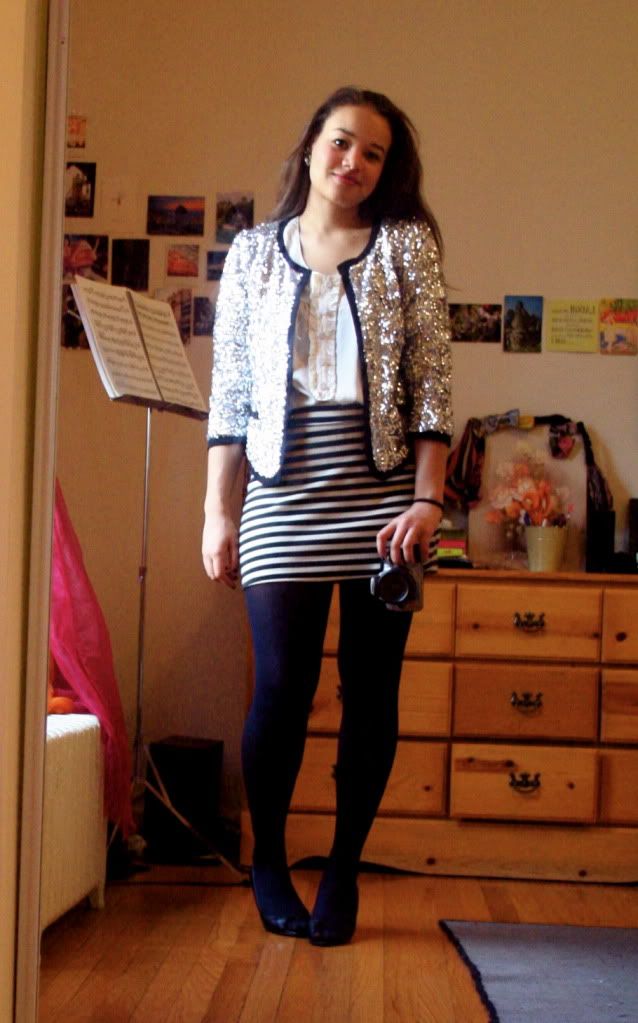 The black chiffon edges keep this jacket from being so Michael Jackson it stops being cute (though I did feel kind of like MJ in it, in the best way). That plus the vertical ruffle on the blouse keep it ladylike.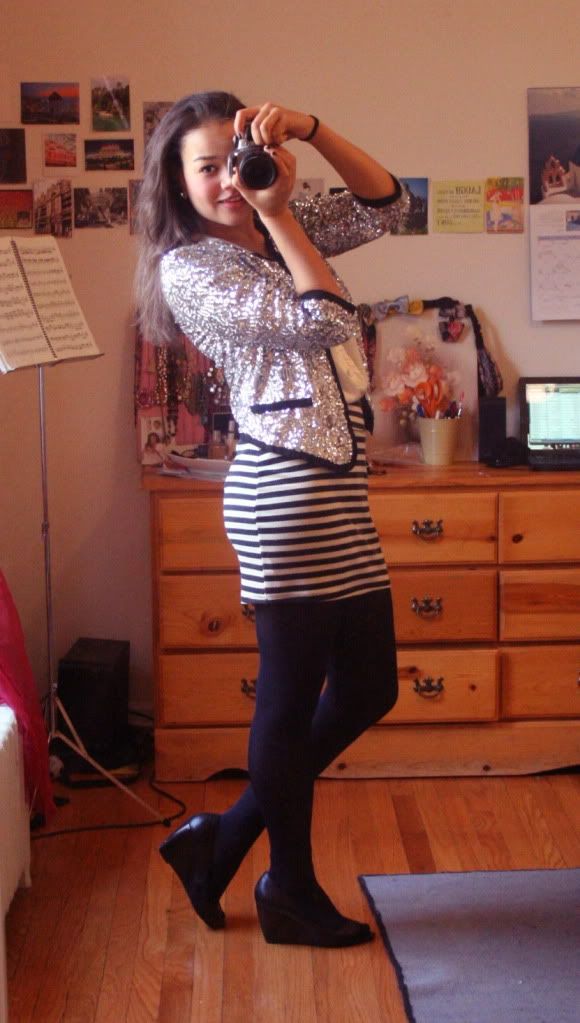 Honestly I wore navy tights because I couldn't find any black ones - gahaha - but I think it was for the best. Black may have been too harsh.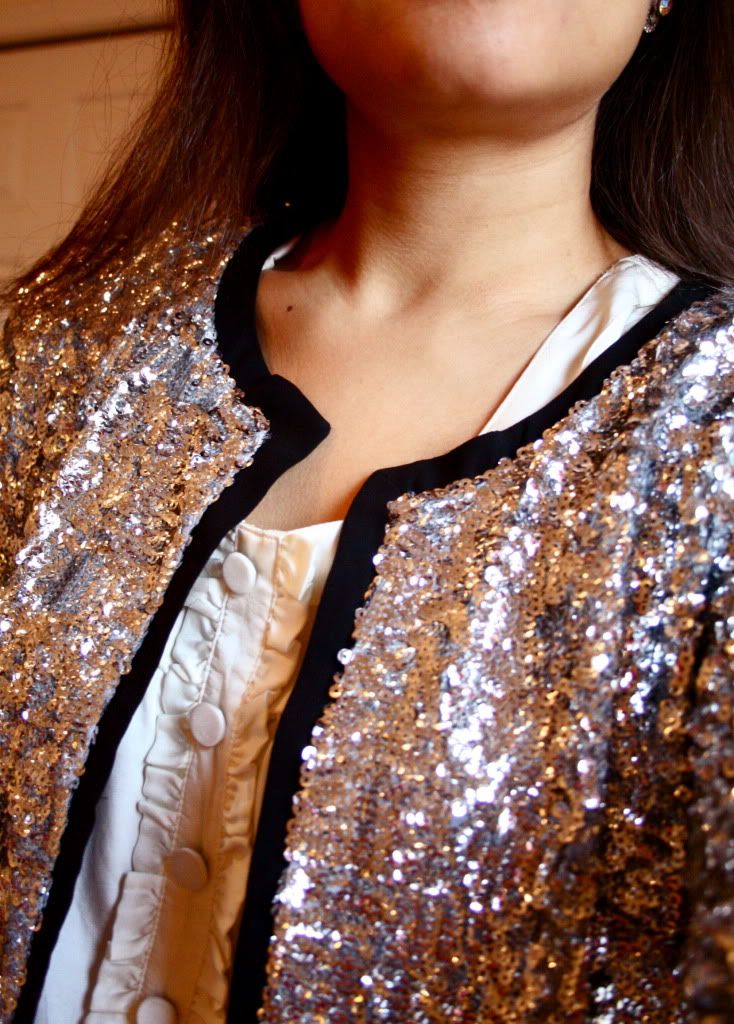 Shiiiiiiiiiiiiiny.
I love how even the camera lens looks textured here.
I hope you're having a perfect Sunday!
Come say hey!
♥