Necklace: Anthropologie
Belt: gift, Ann Taylor (thanks Mom)
Wore this to a lunch date in the loop - did my best to blend in with the suits.


I bought this dress for my college graduation a couple of years ago. It was the last one in the store, and of course, it's two sizes too big. It's not too obvious when belted & blazer-ed.


I couldn't decide if I loved or hated this necklace for a while, but now that I own it I'm finding it to be a lot more fun than anticipated. Gives the illusion of a deep, vertical V.


My hair has allllmost fully switched over to dreadlocks in this photo. I once had high school dreams of having a full head of dreads. Not my style anymore, but the truth is if I leave my hair curly and wild for a few days, it makes faux-dreads all on it's own. Perfect, kinky, easily wash-out-able, not-smelly dreads. YAY!
Say hello my newest shoes! I couldn't say no at 30 buckaroos. Target. You always get me.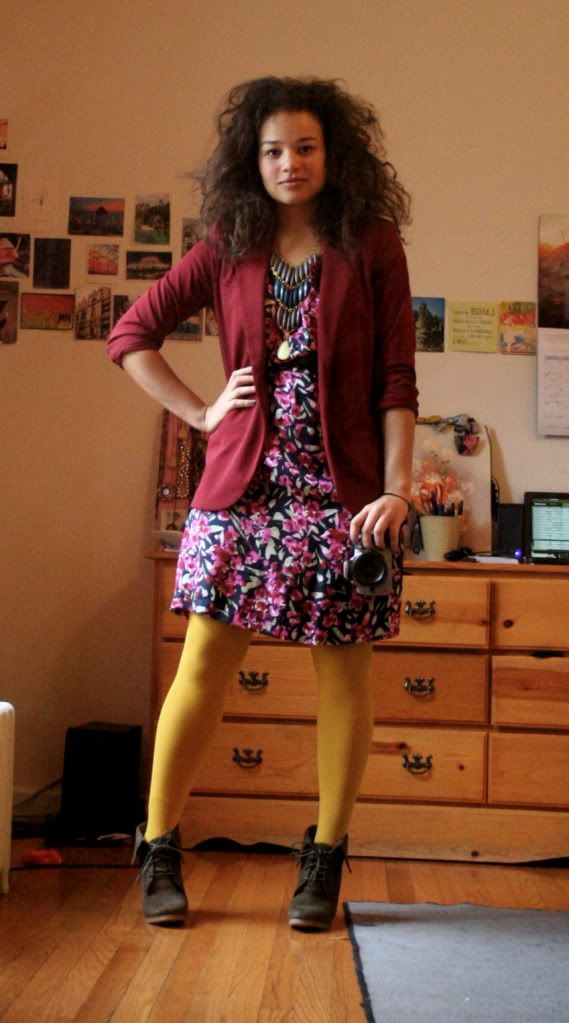 The rest of it is all stuff that's never been seen before on SWIILPT!
My two favorite holidays are just around the river bend!
Bring on the cheer.
♥