Vest: Gap
Scarf: Anthropologie
Ring: Target
Necklace: Forever 21
Sweater: Anthropologie
Headscarf-y thing: Forever 21
Shirt: Gap
Pants: Banana Republic
Purse: Anthropologie
Shoes: Kenneth Cole Reaction, DSW
Nailpolish: Wet N Wild "Gray's Anatomy"
Fall in full swing. Stupid daylight savings. It's hard to get out of bed.
So I put a cozy sweater over an oversized oxford and called it a day.
I wore this to work, and then running errands. Even though the day got rained out, the outfit still did an alright job keeping me warm.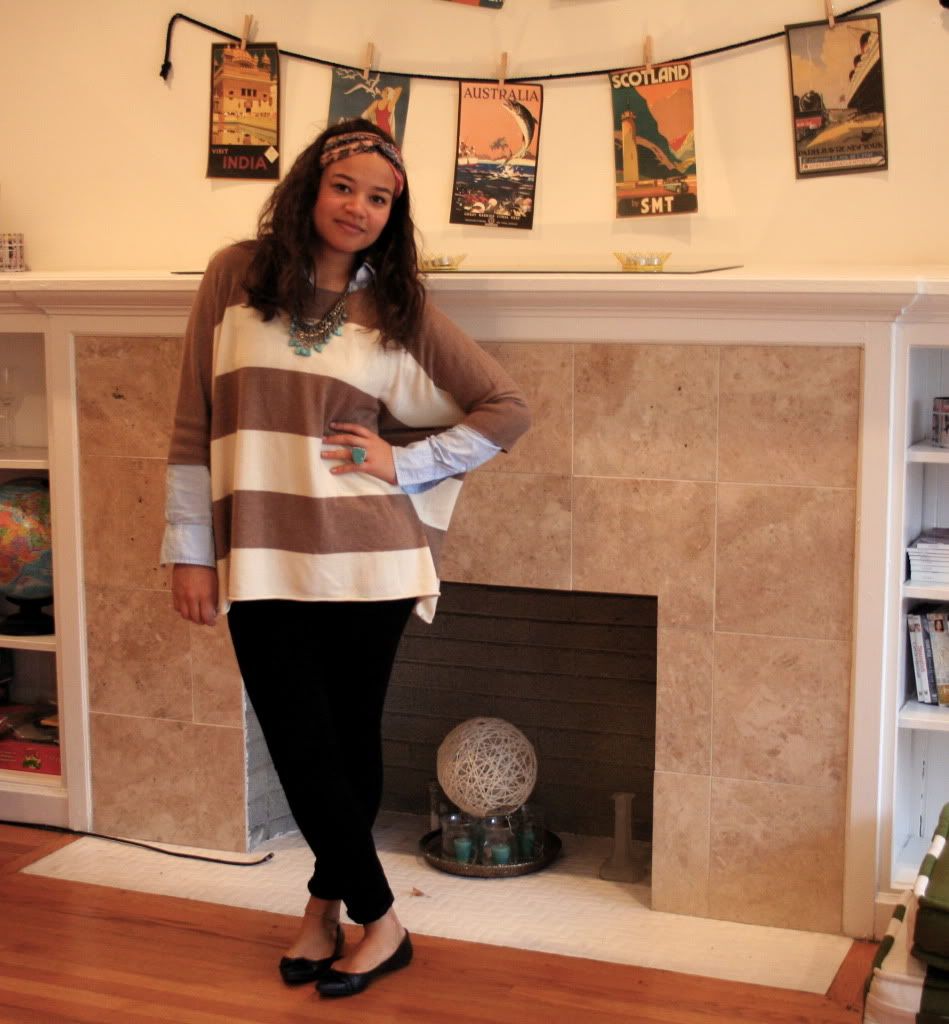 I love a huge undone sleeve peeking out from underneath a sweater. I could have cuffed these up, but I like how undone they look when left alone.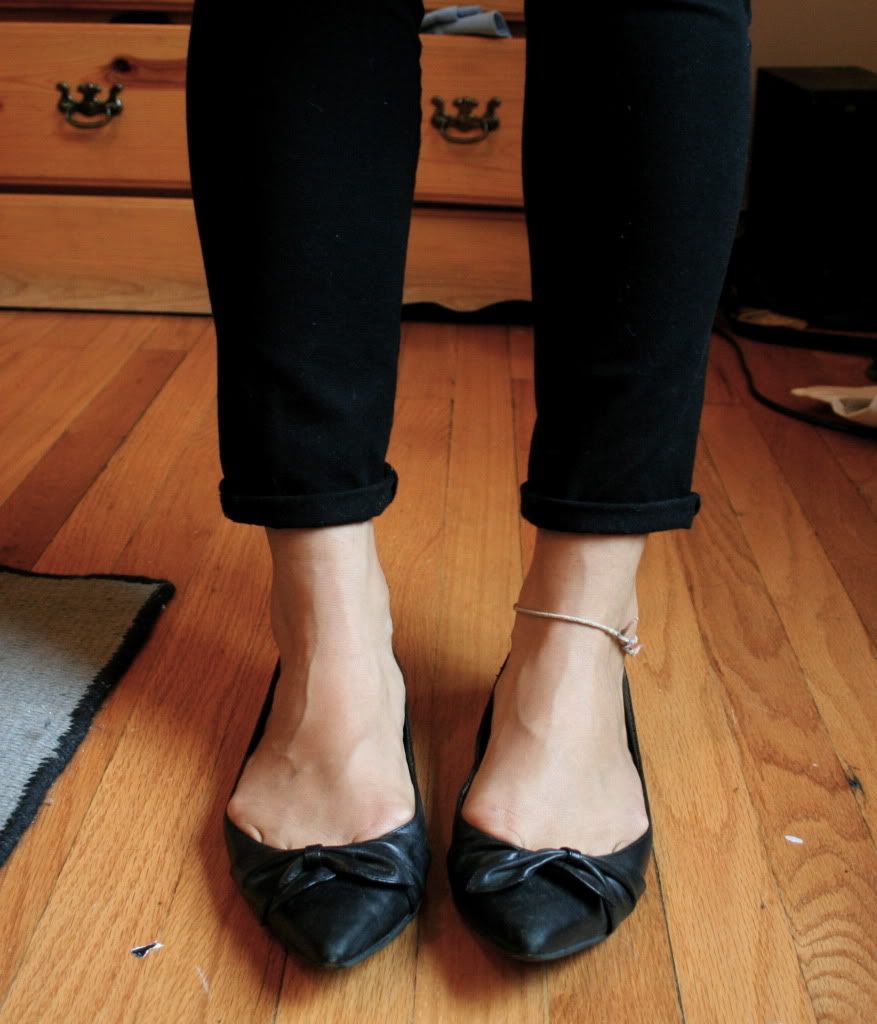 Got these flats ages ago and am still in the process of breaking them in...now I'm forcing myself to wear them even though they hurt, because they're too cute to just sit in my closet. (And I have certain friends who are threatening a shoe intervention if I don't start wearing ones without holes in them...)
The accessories are center stage in this outfit.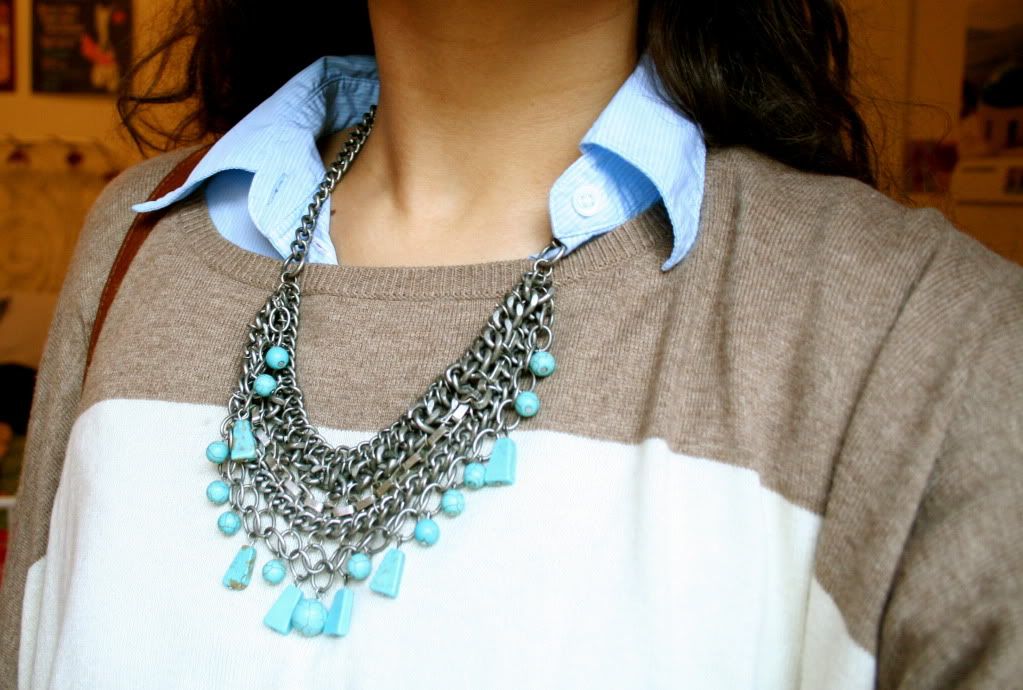 The combination of this necklace and this scarf is so good - I keep repeating it.
Last seen here
, in one of my favorite outfits of the year, back when the weather was beautiful and all was right in the world.
Giant ridiculous Target ring. And yes, that is a homemade, hastily and crappily done french manicure with silver shiny polish. Forgive how bad it is, it was attempt #1 at a trick I aspire to be really good at one day!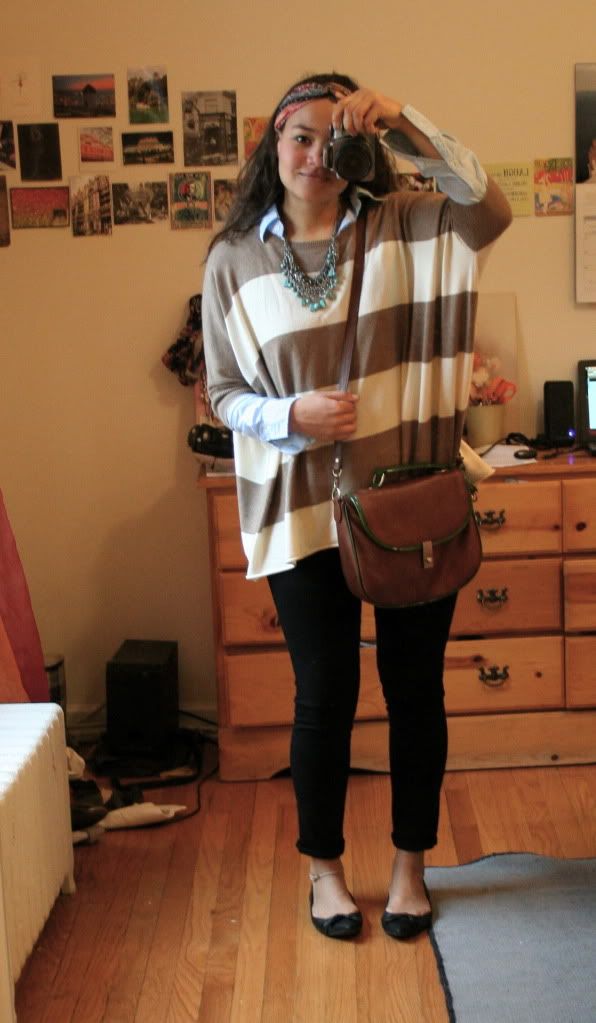 I'm off to play violin all day long.
@SWIILPTblog
Bloglovin'
♥