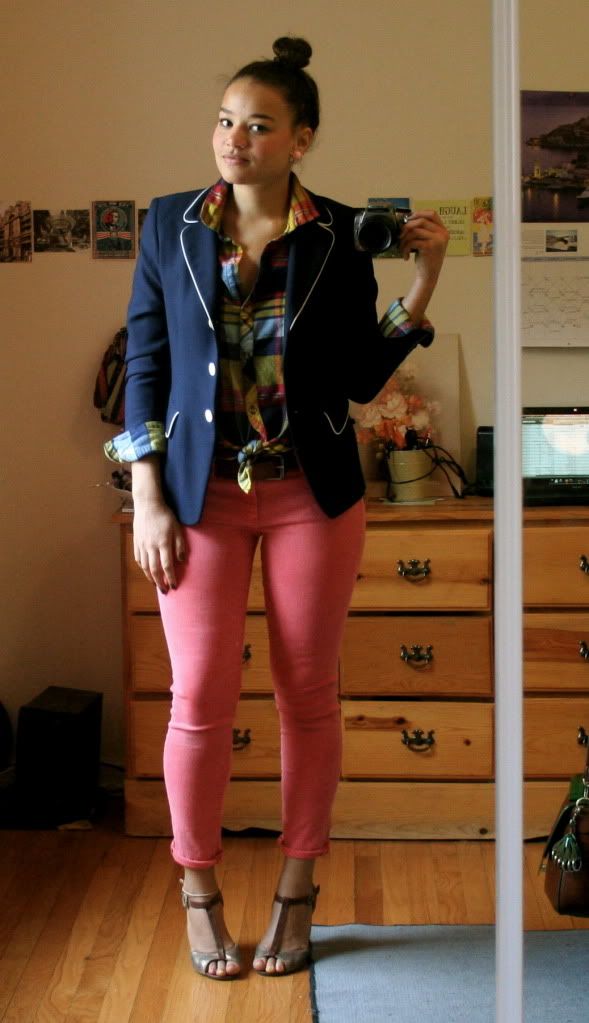 Blazer: thrifted
Top: Urban Outfitters
Belt: ...no idea...
Pants: AG Stevie, Anthropologie
Earrings: gift, vintage (thanks Gram)
Nailpolish: OPI "You Don't Know Jacques"
Shoes: thrifted (originally Forever 21)
Toe nailpolish: Revlon "Make Mine Mango" and OPI "The It Color"
Wore this to work, then added a blazer and heels for a mid-week movie recently.
The top half of it feels very boyish and the pink pants bring it back home. (And I will say, despite all of my bitching about pants, these ones do fit really well.
Adriano Goldschmied
, you are as close to perfection that this girl will ever come. After all,
I loved your Farrah bell-bottoms
this spring.)
First appearance of this piped, thrifted blazer on SWIILPT!
The shirt, though also a newcomer, is rocking out my closet this fall.
If you'd told me a year ago I'd be wearing neon pink skinny jeans this fall...well, to put it simply, I would not have believed it. Yet here we are: pink skinnies, and me.
These shoes have been seen on So What If I Like Pretty Things
here
,
here
, and
here
. And as you can see, I'm having a hard time giving up my summer nailpolish colors. Whatever, orange and yellow are fall-y, right??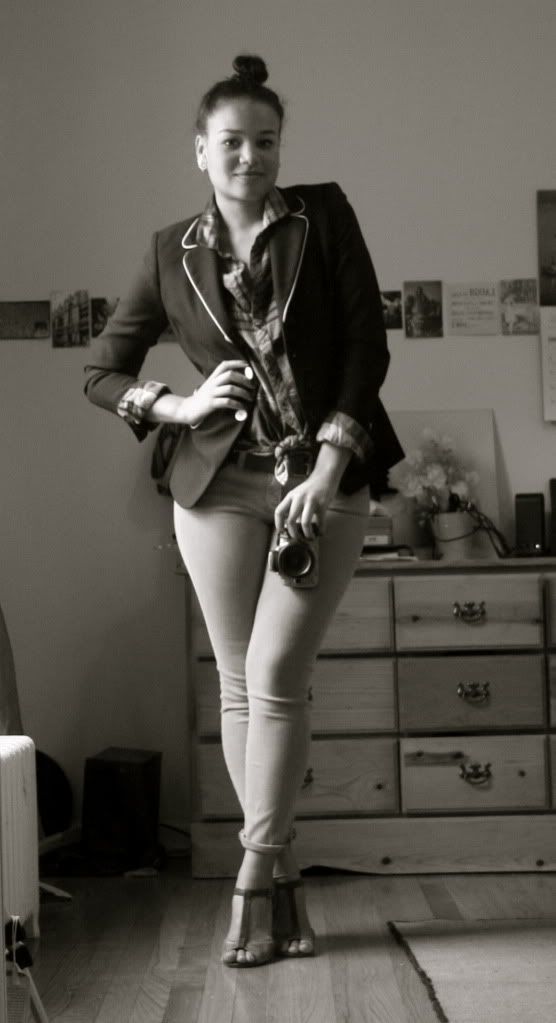 Sidenote:
PENGUIN PRISON
, the album, is FINALLY out in the states.
Get it if you know what's good for your ears!
♥