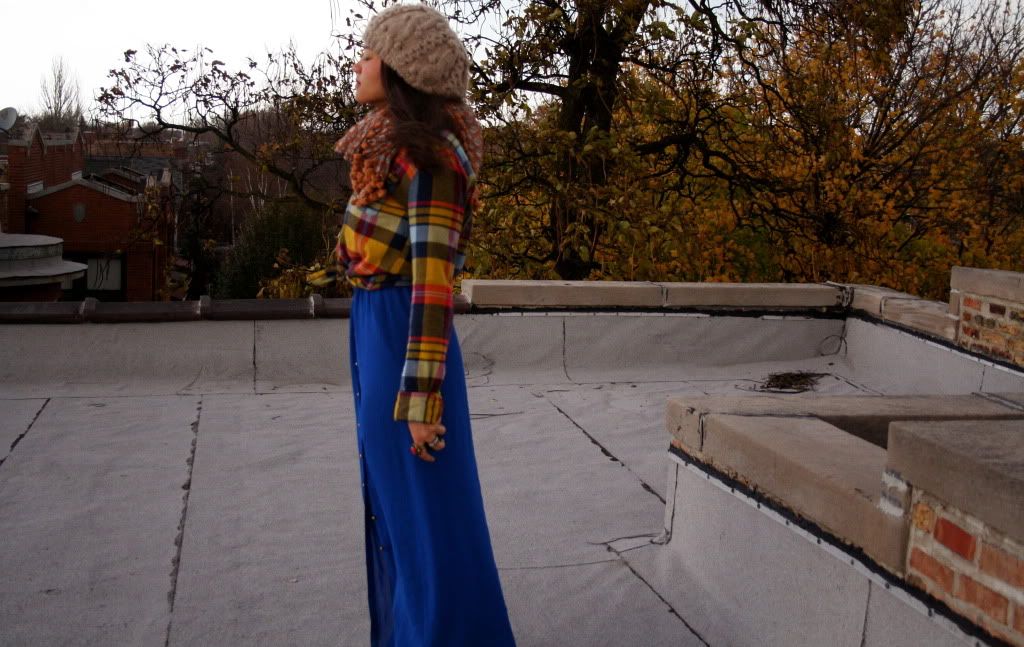 Dress: Anthropologie
Top: Urban Outfitters
Scarf: Anthropologie
Hat: H&M
Rings: gifts, Ann Taylor (thanks Mom)
Boots: thrifted
This is the first post of what I'll call...NovemberBlitz. Hm, too long. NoveBlitz. Nov...aBlitz. Yes, NovaBlitz. That is good.
As much as I love this here blog, it requires a huge amount of time and energy and I don't always have time to post regularly. I'm seeing if I can pull it out this week - a post a day. Wish me luck, I'm already exhausted.
Anyway, to the outfit!
My relationship with this dress is chronicled back on
this post
- long story short, several weeks of indecision gave way to a very happy friendship when I finally gave in and bought it. I've been struggling to find a way to make it work in the colder weather, but I think I've found it!
I wore this to a homemade dinner date with a darling man on Sunday. It was stupid windy, but also strangely warm, so I took advantage of the opportunity to leave my trusty leather jacket at home and layered an enormous scarf over some flannel to keep cozy.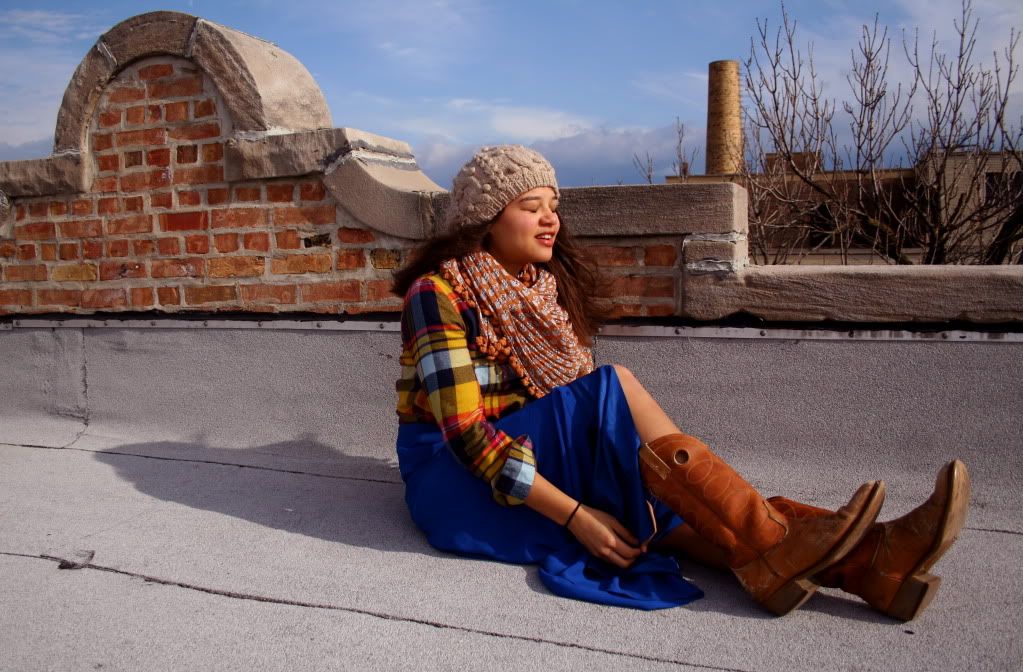 [Gahahaha. Look at my dumb face.]
Finding shoes that work has been the hardest part - flats look dumb, heels look dumb...basically anything but a strappy/gladiator sandal looked dumb. But then I remembered a valuable lesson I learned long, long ago as a kid growing up in Texas: COWBOY BOOTS GO WITH EVERYTHING. Problem solved!
The whole thing was swishy and silly and perfect.
Shirt last seen:
here
Boots last seen:
here
Scarf last seen:
here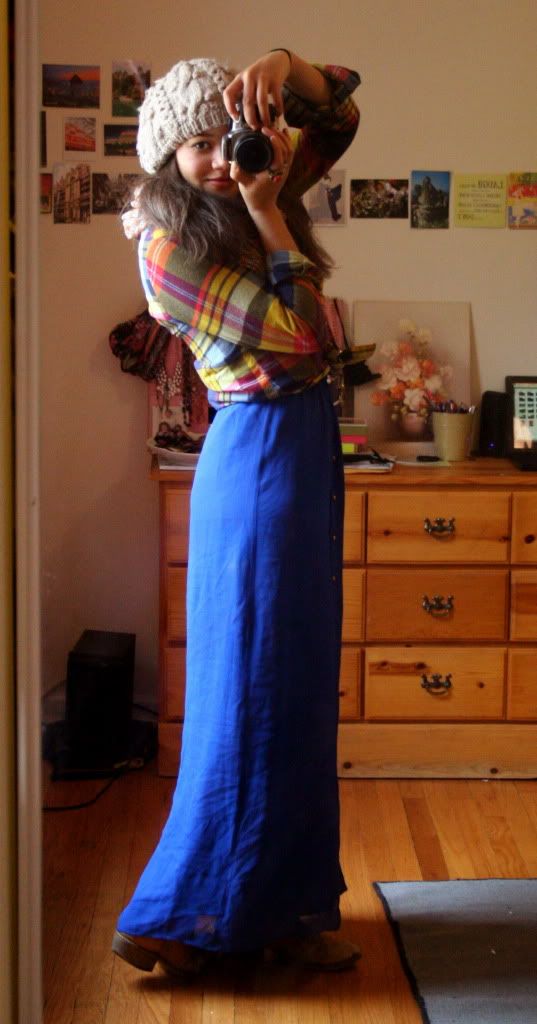 Wish me luck this week!
Look for NovaBlitz Post #2 tomorrow, starring...my shoes!
@SWIILPTblog
Bloglovin'
♥