Dress: gift, TJ Maxx (thanks Mom)
Bangles: thrifted, Forever 21, Kokorokoko
Wore this last weekend, and the weekend before that, and probably the weekend before that...this may be as close to a fall uniform that I get! It's the easiest, no-brain ensemble that I can think of.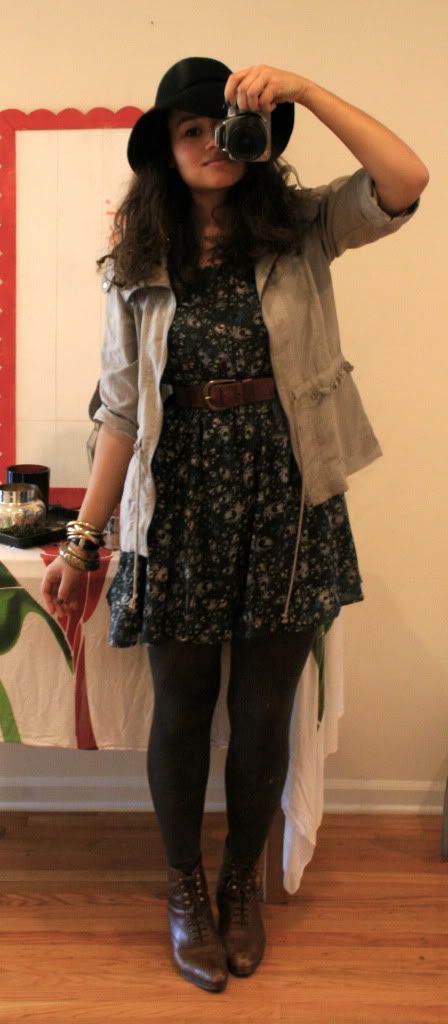 You know that outfit you throw on when you're late? When you just need to jump into something functional and uncomplicated? That isn't your pajamas? That's what this one is for me. I wear it so often and it feels so everyday to me that I almost didn't post it. But then I figured, the easy ones are just as important as the fun ones. (and boy do I have a fun one lined up for Friday...!)
This is also one of the most inexpensive;y bought ensembles I own.
hat: $19.99
dress: $9.99 (was a gift, but let's pretend it wasn't!)
belt: $6.00
bangles: $3.00, $4.00, $3.00
tights: $6.00
watch: found!
boots: $5.00
+ jacket: $10.00
$102.96, in total, for 10 pieces. Comes out to $10.20 a piece.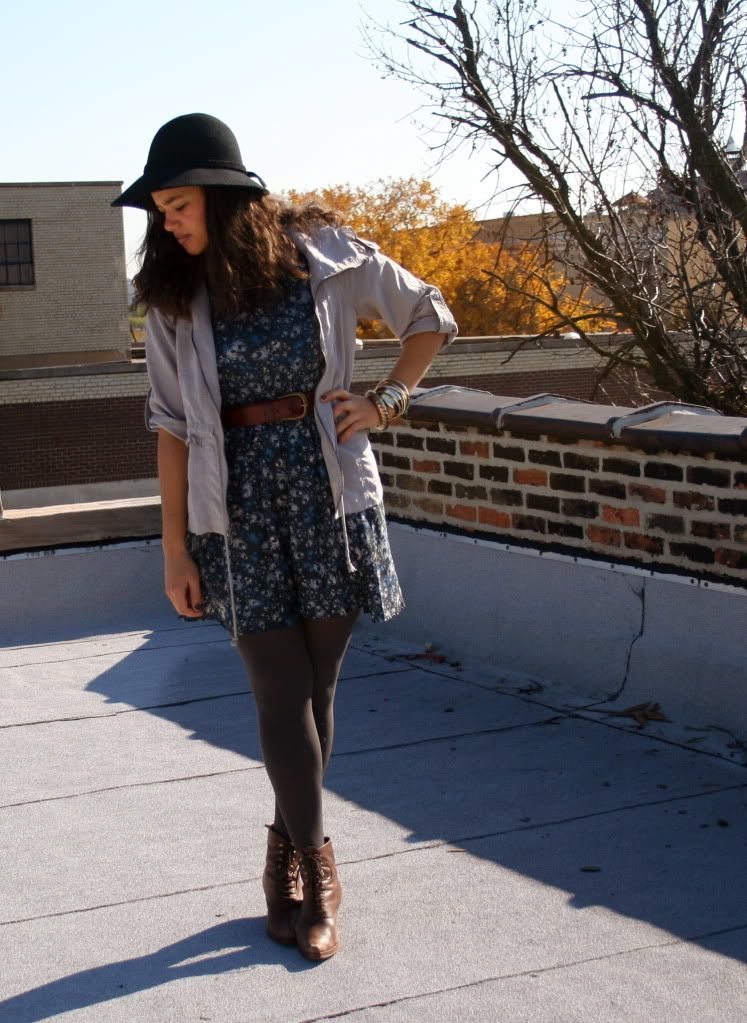 I wear a million variations of this. Sometimes a different dress, sometimes colored tights, sometimes a military jacket or blazer or grandma sweater. But the formula is the same: boots, tights, dress, top piece.
Man, this NovaBlitz is exhausting! But thanks for coming along for the ride with me, guys!
♥