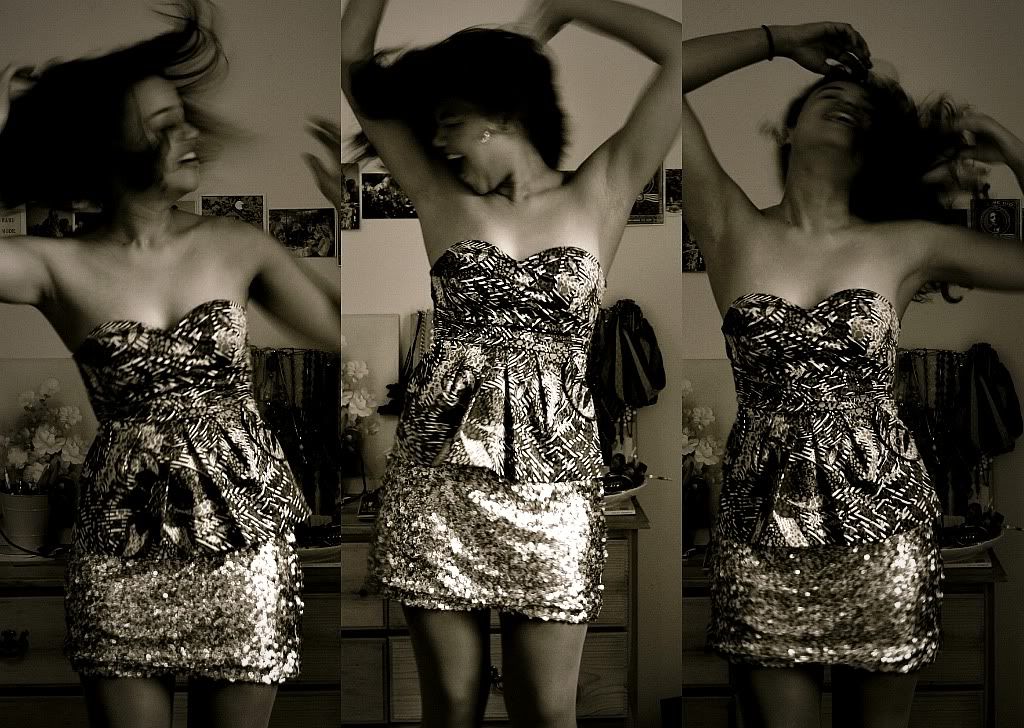 Jacket: Bagatelle
Top: Anthropologie
Skirt: gift, Macy's (thanks Mom)
Earrings: Claire's
Tights: HUE
Boots: Frye Jane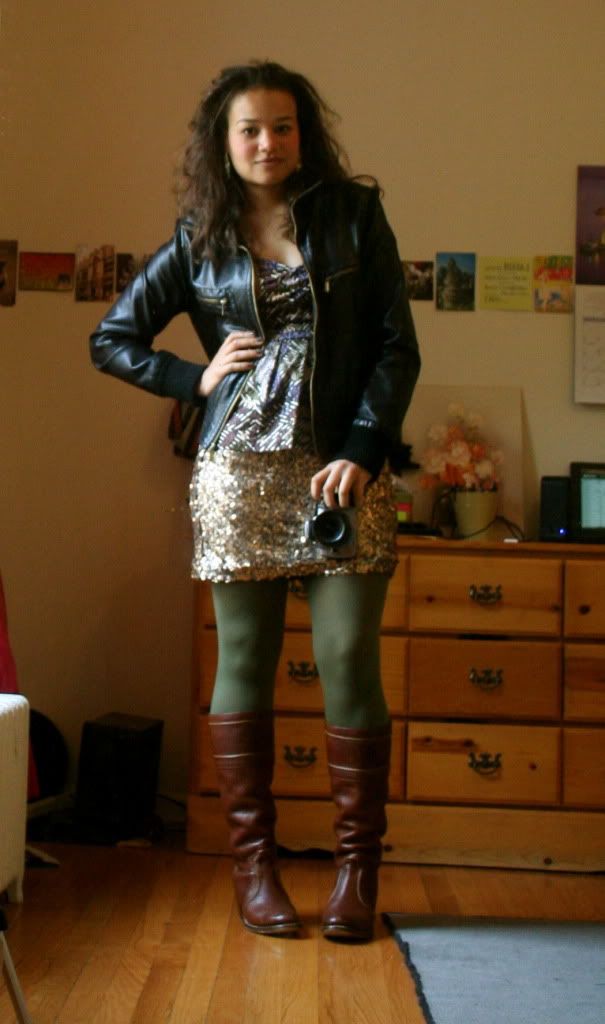 I haven't worn this one yet. I've been wanting to wear it for months, but I can't bear to waste a wild outfit on a tame night. I'm holding out for the perfect evening of madness.
A sane person might think,
"Woah lady. Leather boots, and a gold sequined skirt, and purple and green pleated corset top, and horribly unwashed hair?! YOU'RE A MESS!"
They'd be right, technically. But as I've stated, I don't really believe in dressing rules. I do, however, believe in dressing to your emotions and making mistakes.
Someday when I'm a grown-up, practical, effortlessly cooled-out lady I can look back on this one and laugh. For now though, I'll be as ridiculous as my young heart desires.
So, so much going on.
Oh, also, this is the first appearance of my new Fryes! They're a 1/2 size too small and I cannot get them off my feet without assistance (many thanks to Randall and Emma...), but they're starting to stretch and in a couple of weeks they should be perfect. Anybody know where I can buy some good stuff to waterproof them with?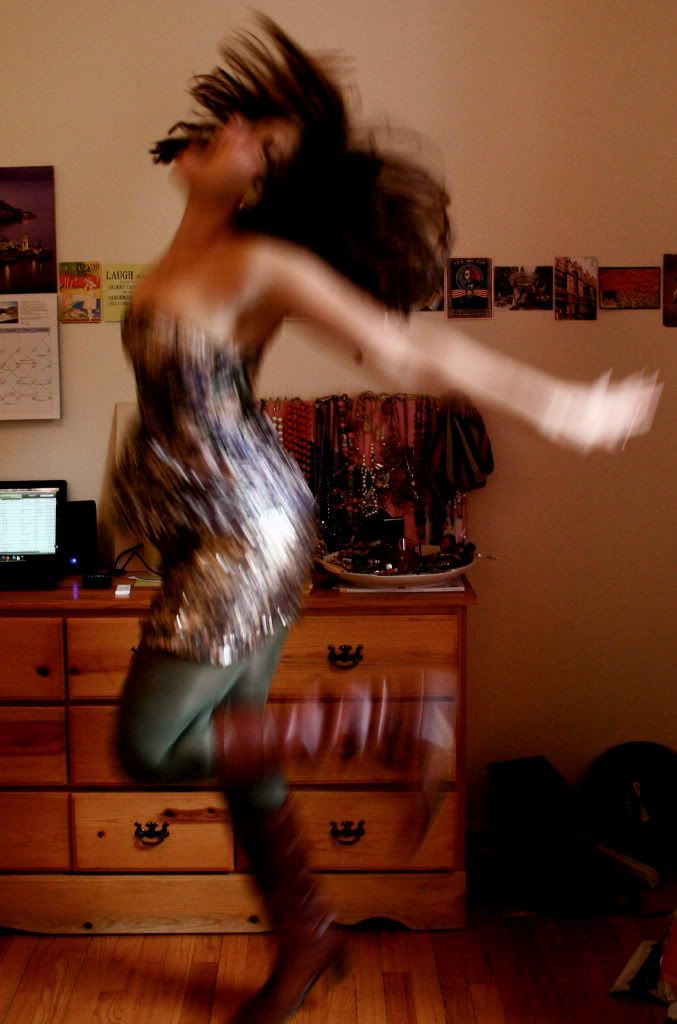 GO CRAZY.
And while you're at it, please enjoy my excellent Hey Arnold hair in the last photo.
♥