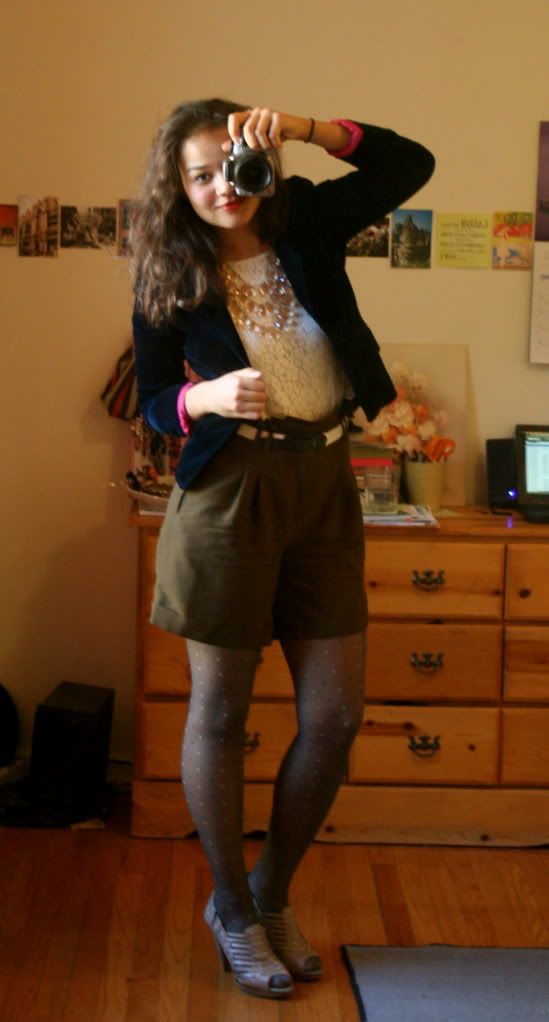 Blazer: J Crew
Shirt: gift, Banana Republic (thanks Mom)
Necklace: gift, Macy's (thanks Mom)
Shorts: Anthropologie
Tights: Anthropologie
Shoes: Banana Republic
Lipstick: colorlab, "Rogue Wave" (thanks Marie)
Work + Drinks.
If I was gonna rename So What If I Like Pretty Things,
Work + Drinks would be perfectly fitting.
I felt like a proper, whimsical lady in this outfit. The mixing of colors and textures is where 80% of the delight in dressing lies for me. Pairing swiss dots AND lace AND shiny baubles AND velvet is just too much fun.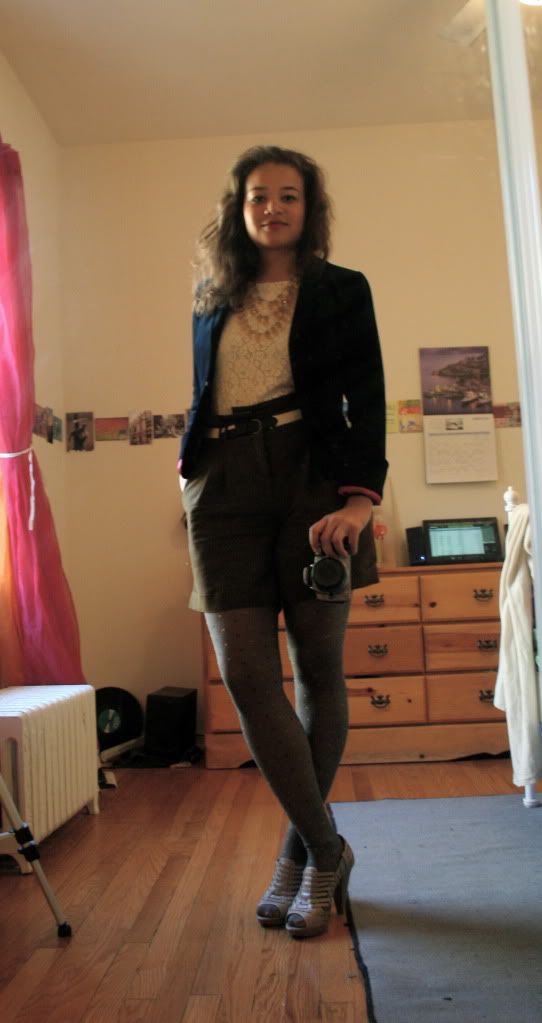 I can't give up these shorts even though it's cold: tights to the rescue! I just got these ones to replace my all-time favorite tights that are officially shot to hell (
seen here on my recent MVP post, along with this equally bomb velvet blazer
). The colored dots make them extra fun. You can buy em
here
if you like em!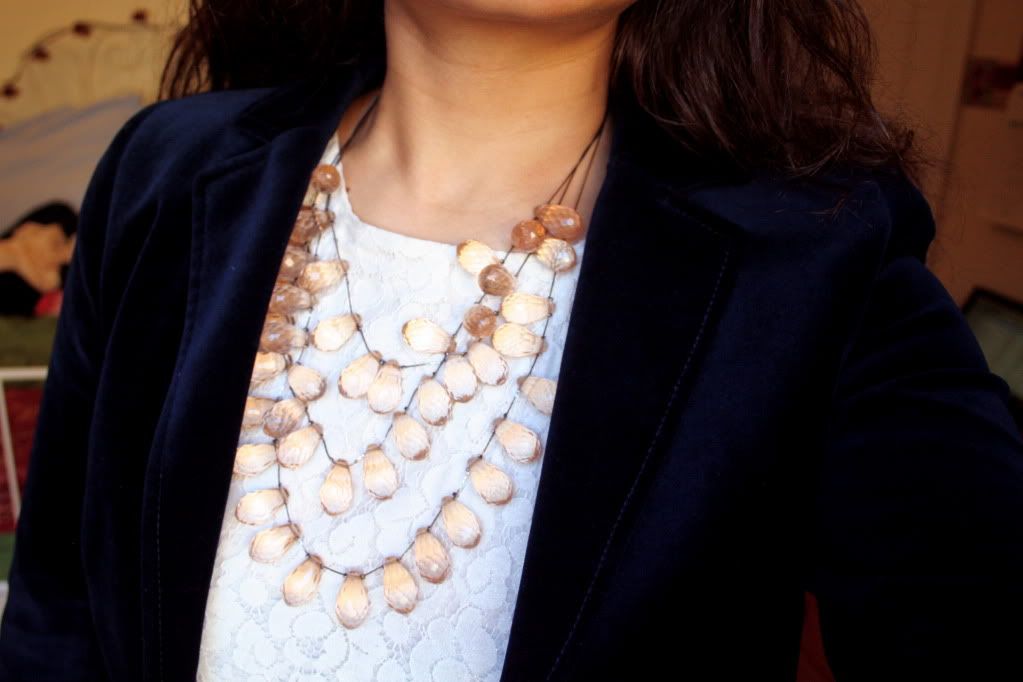 Recently seen!
Blazer:
here
(woah this guy hasn't been on here in a while!)
Necklace:
here
Top:
here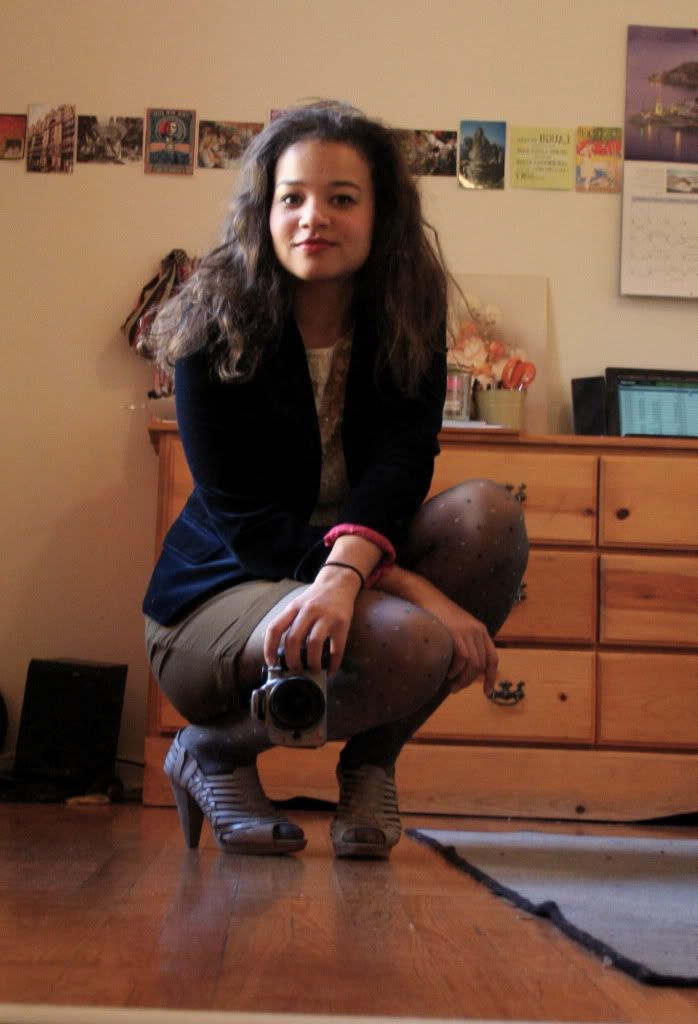 This is what I want my hair to look like all the time.
It looks like this...maybe 1% of the time.
Okay guys, Halloween is this weekend -
I'm being a fox!
What are you being?!
@SWIILPTblog
♥