T shirt: Urban Outfitters
Sweater: Anthropologie
Scarf: Anthropologie
Jeans: Levi's
Necklace: Forever 21
Sunglasses: Anthropologie
Shoes: gift, Alfani (thanks Mom)
Jacket: Anthropologie
Bag: Anthropologie
Just bought this sweater a couple weeks ago. Don't get me wrong, I love it, but every time I put it on and look in the mirror, I have the same fleeting thought:
"...have I given up today?"
Guess wearing something THIS over-sized takes some getting used to.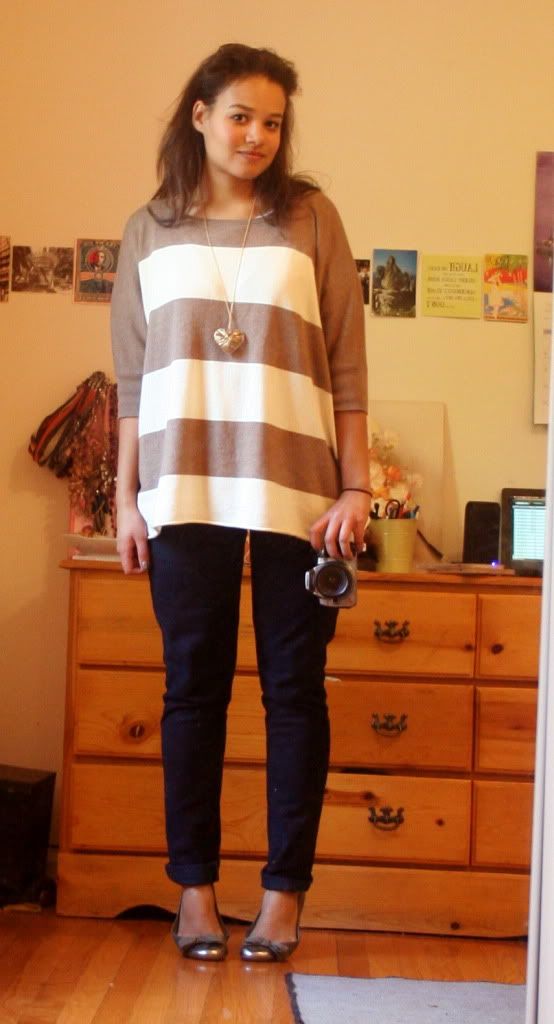 I loved this sweater even when it was full price, but if you haven't figured it out yet, I am absurdly cheap for having such a ridiculously stuffed closet. $37 bucks seemed like a number I could get down with. Especially since the proverbial chill is now upon us, and I own like 2 sweaters. This one feels like a delicious blanket.
Speaking of oversized things, these jeans are a size too big. Like pretty much all the pants I own. And I really tried with these - I gave the
Levi's Curve ID
thing a try and found, surprise surprise, I am DIRECTLY between a Demi and a Bold, and neither really fit perfectly. I ended up buying the Demi, but gah. Will someone in the world pleeeeease make some pants that fit girls who got booty but cannot fill out Apple Bottoms?? ANYONE?!
My
cork heart necklace
broke (there were tears, wish I was kidding), so I bought this little gem to replace it. Cutesy, but not over the top.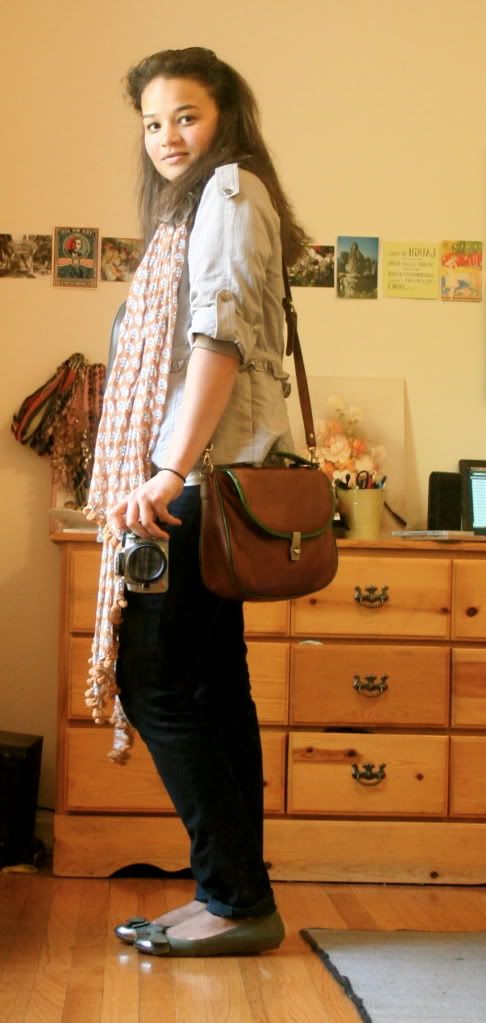 Got the anorak for $10 - love it, but it's tough to find the right weather for it. Today's blustery 60 degrees was perfect. Though I have to admit, my forearms were freezing.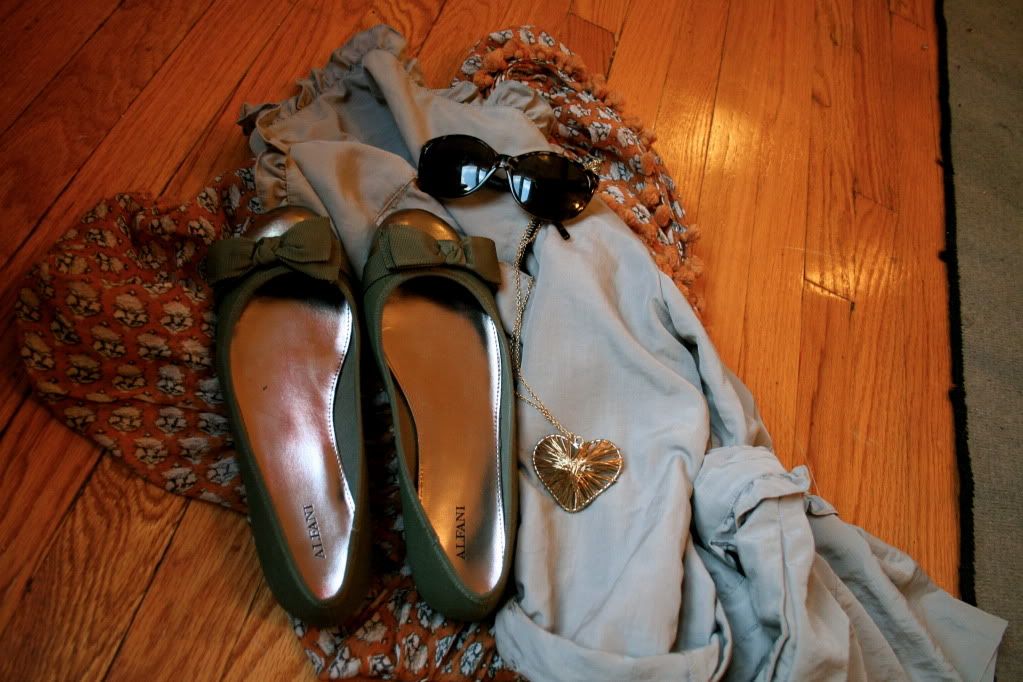 My mom got me these pretty little shoes for my birthday! Still breaking them in, so I have mad blisters, but it'll be worth it in the end.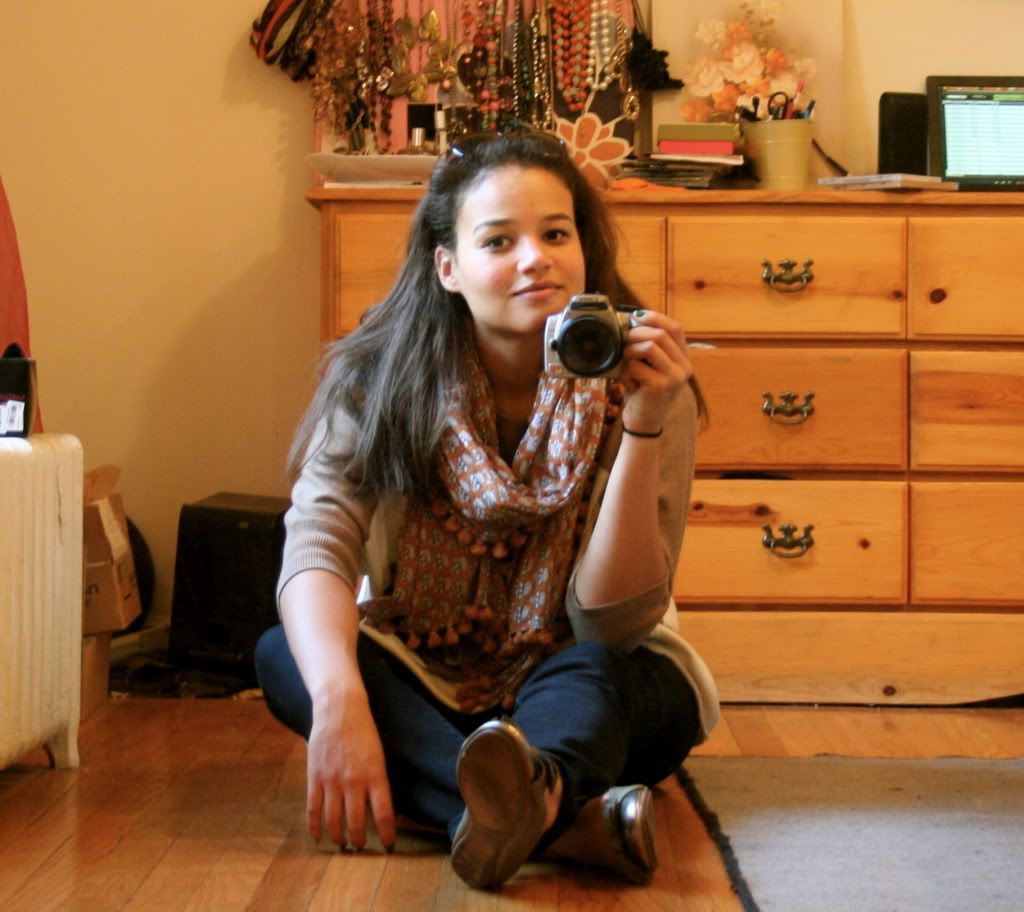 Since October Summer had to end eventually (it was in the 80s and sunny for a 7 consecutive days in Chicago last week), I suppose this is the kind of outfit I'll be wearing all the time now! Layered, big, comfortable.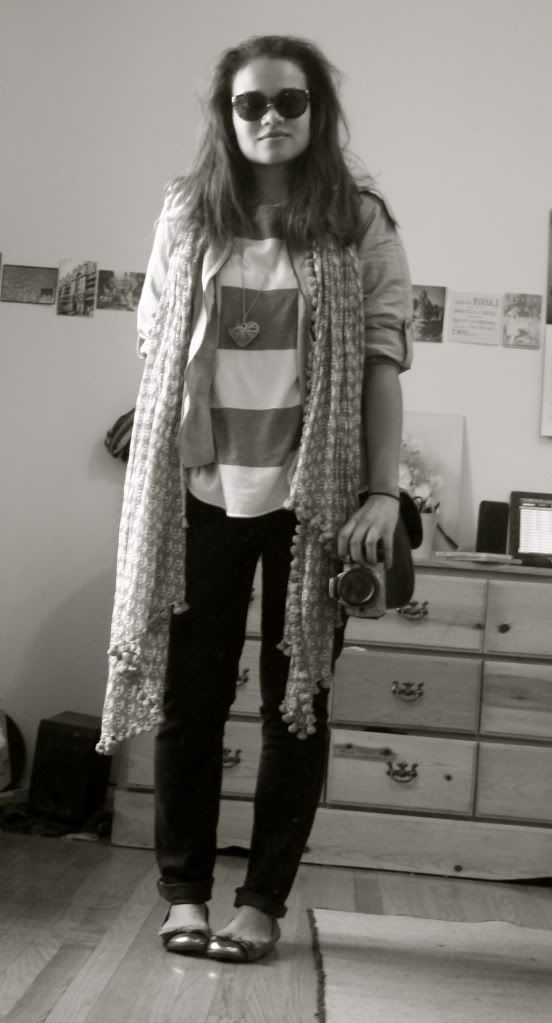 What are you guys wearing as fall sneaks in?
What are you eating and drinking?
Tell me everything!
@SWIILPTblog
♥