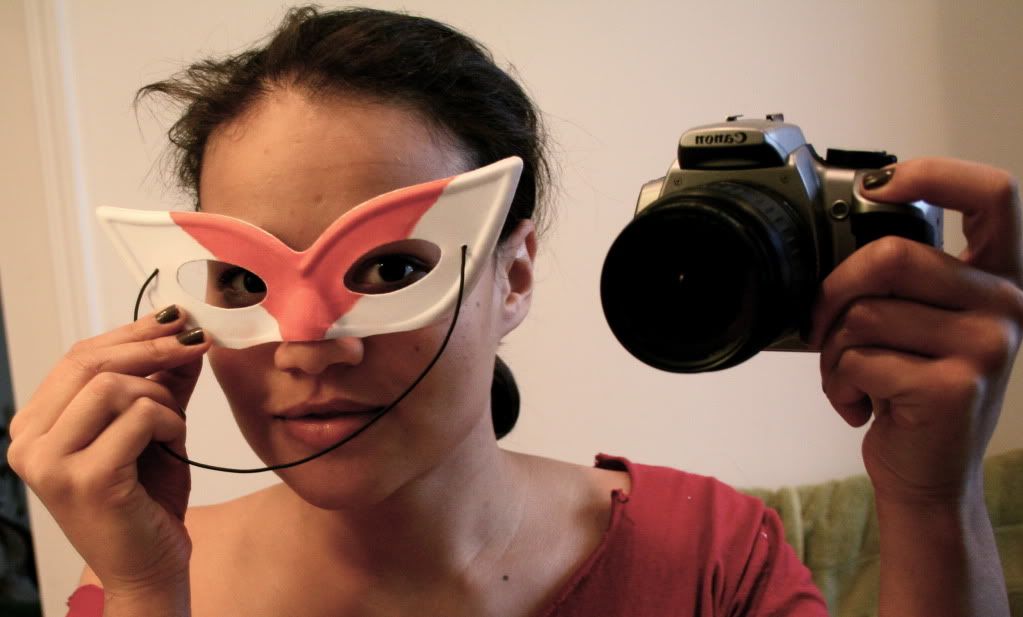 Mask, ears, fabric paint, felt, mask, pipe cleaners: Michael's
Sweatshirt: Ragstock
Tights & Shorts: American Apparel
Boots: Thrifted
Nailpolish: OPI "You Don't Know Jacques"
Happy Halloween dudes!
I dressed up as a fox.
Very low maintenance (although my felt belly did come off later in the evening...), easy to put together, completely comfortable, and I was able to dance my ass off in it!
What did you guys dress up as this weekend?
Or are you going out tonight?
I wanna know!
@SWIILPTblog
♥