Headbandy-scarf: Forever 21
Shirt: gift, Banana Repulic Mad Men Collection (thanks Mom)
Belt: ...no idea...
Bag: Anthropologie
Cardigan: J Crew
Pants: Banana Republic
Shoes: thrifted, Seychelles
Earrings: thrifted, gift (thanks Emma)
Wore this two days in a row.
Day 1: Photo taking downtown, drinks at the
Roof
.
Day 2: Teaching violin!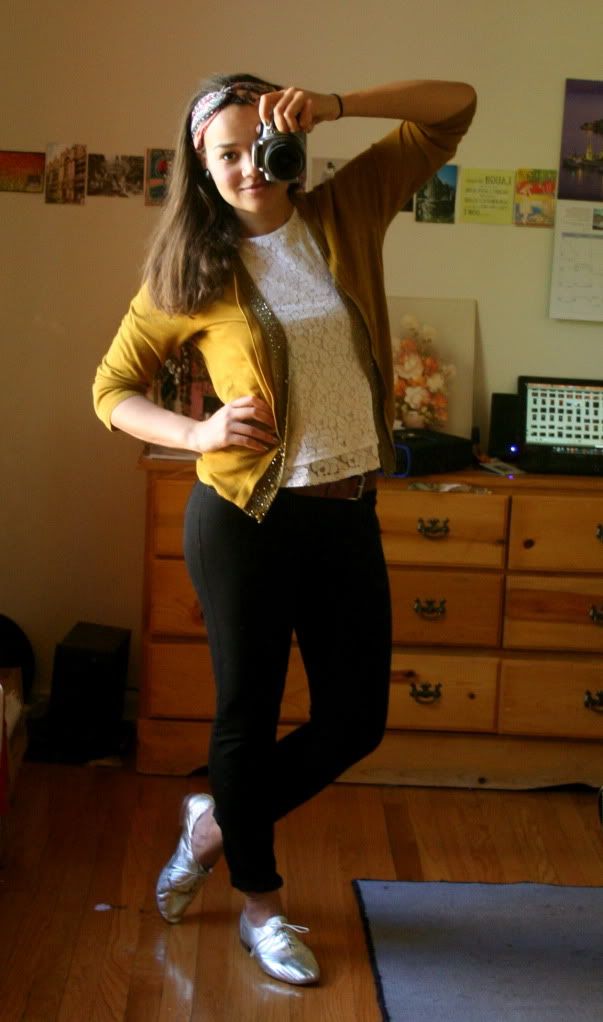 Though most of my clothes aren't vintage, a lot of outfits I wear feel like jumbles of other eras. This one felt a little fifties (lacey shell), a little sixties (black skinny pants), and a little seventies (headscarf).
Ohhh these pants. Can't sing their praises enough. (
They were already marked as an MVP.
)
You can sort of see my new short hair here...what do you think, friends?? I think I wanna go shorter next time I go...
My mom got me this lace number for my birthday. The fit is weird; it curves way away from your body at the bottom, and is more high-necked than anything I'd ordinarily wear, but I adore it. It makes me feel like a lady! And I thought the beaded cardigan over it was a cool contrast in pattern/texture/color.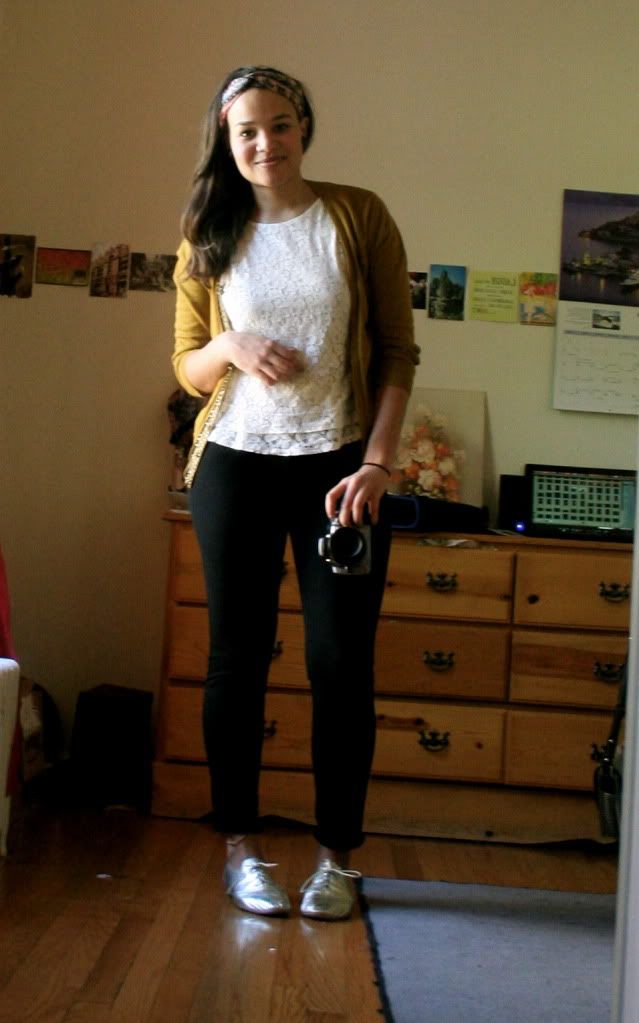 Cheers to loving an outfit so much you wear it twice in a row!
♥