Top: The Limited
Skirt: Urban Outfitters
Earrings: thrifted, gift (thanks Heather)
Lipstick: colorLab, "Rogue Wave" (thanks Marie)
Shoes: thrifted
Purse: gift, Kate Spade (thanks Mai)

Look guys! I'm levitating!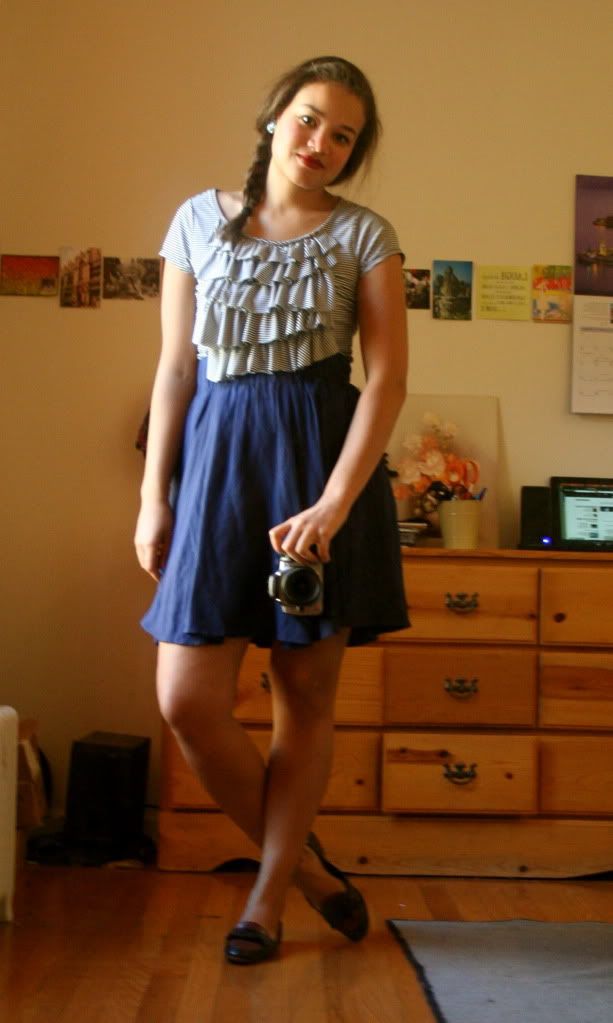 I've worn variations on this ensemble during the past month. Sometimes lipstick, sometimes none. Sometimes loafers, sometimes bow flats. Sometimes Kate Spade bag, sometimes quilted black shoulder bag. Sometimes crazy curls, sometimes side braid.
Whatever the components, this combo is a barely veiled game of dress-up. Tres chic, oui?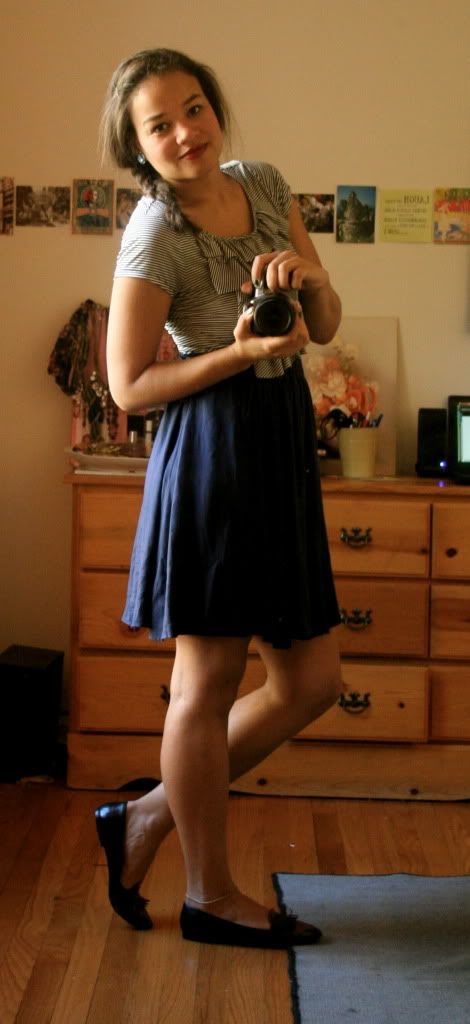 Chic French women (okay, all French women) never seem to look fussy, so no part of this outfit could be fussy. It's made primarily of two pieces that have really great movement - check the first photo for evidence. The whole thing looks much better in motion than it does in still photos.
These shoes pinch my feet. But I LOVE them.
(Someone get the quote...please...!)
I wish I could stop being so pigeon-toed.
Oh, and the earrings! They sort of freakishly resemble
Kate Middleton's engagement ring
...but anyway, they were a 2010 birthday gift from my darling friend Heather.
Also, just a reminder, I am now
www.sowhatifilikeprettythings.com
If you comment on the old address, my blog with gobble it up and it'll be lost forever!
And let's be Twitter Friends!
@SWIILPTblog
♥