Dress: Anthropologie
Earrings: gift (thanks Kim)
Shoes: Lela Rose for Payless
Toenail polish: Chinaglaze, "Frostbite"
As I write this, I am bundled up in a sweater, jeans, and socks in my bed. That's right folks, FALL HAS ARRIVED! It's 62 degrees and breezy, and I am loving every second.
We had a mini heat wave a few days ago, and this is what I wore to dinner. I adore this dress, I need to get in as many wears of it as possible while I still can...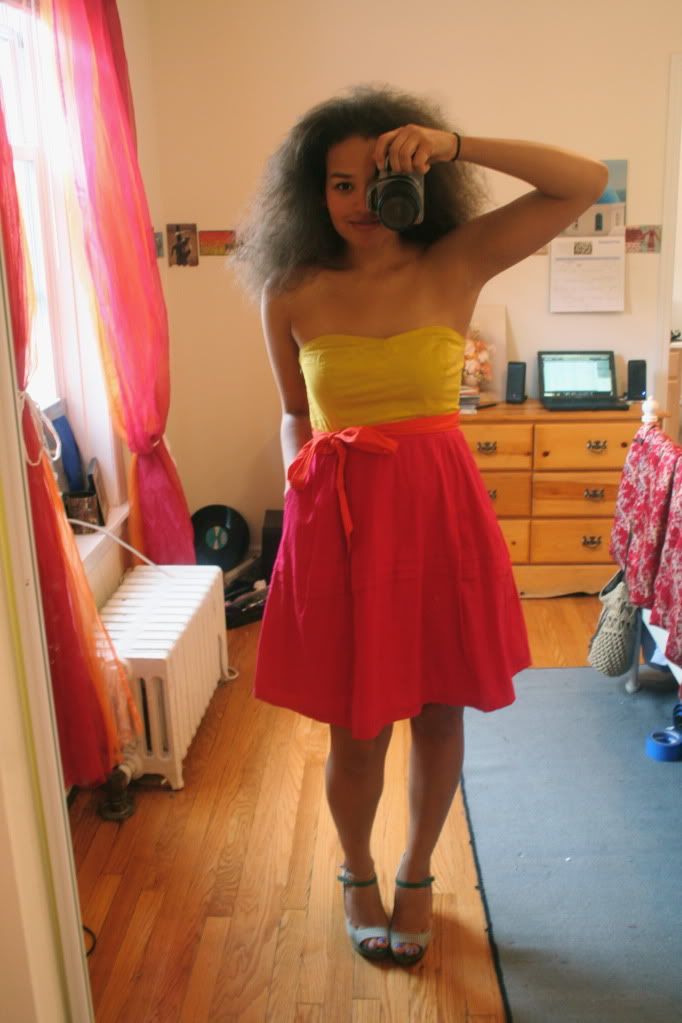 The colors are like a bright energy shot.
I have a contentious relationship with my hair. It's a study in opposites. Thin/poufy. Curly/wirey. Brown/occasionally blonde-ish? Long when straight/so short when curly. Unhealthy/soft. It's a headache, to be sure. I started wearing it picked and fro-ed out like this about a year ago as an experiment - now I do it pretty regularly. It won't stand straight up and be a perfect fro (it's too long and heavy), but I kind of enjoy the pyramid-like effect it gives.
Plus, ordinary dudes find it intimidating, which I love. Ha.
Since the dress is so attention-grabbing I kept the accessories minimal. Just the orange flower earrings from lovely Kim, last seen
here
.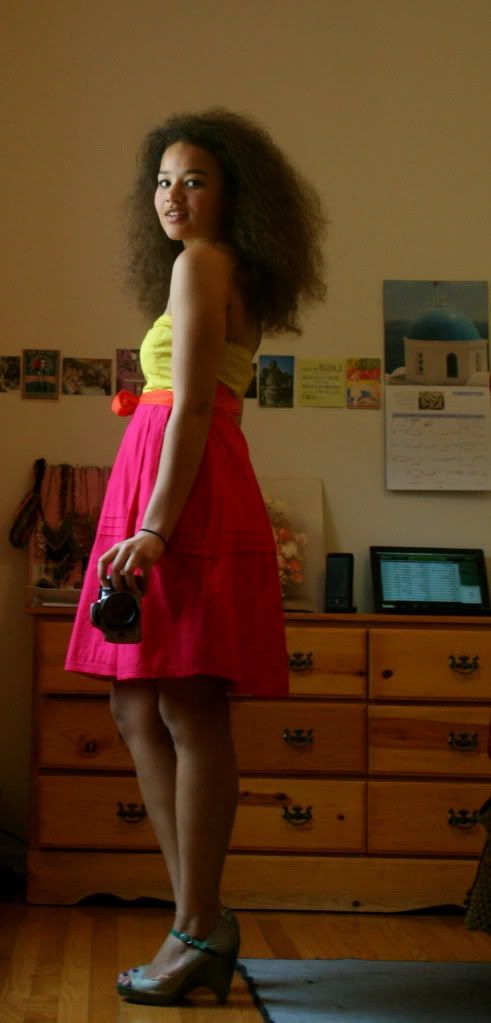 The circumference of my hair is the same as the circumference of my skirt.
HELL YES.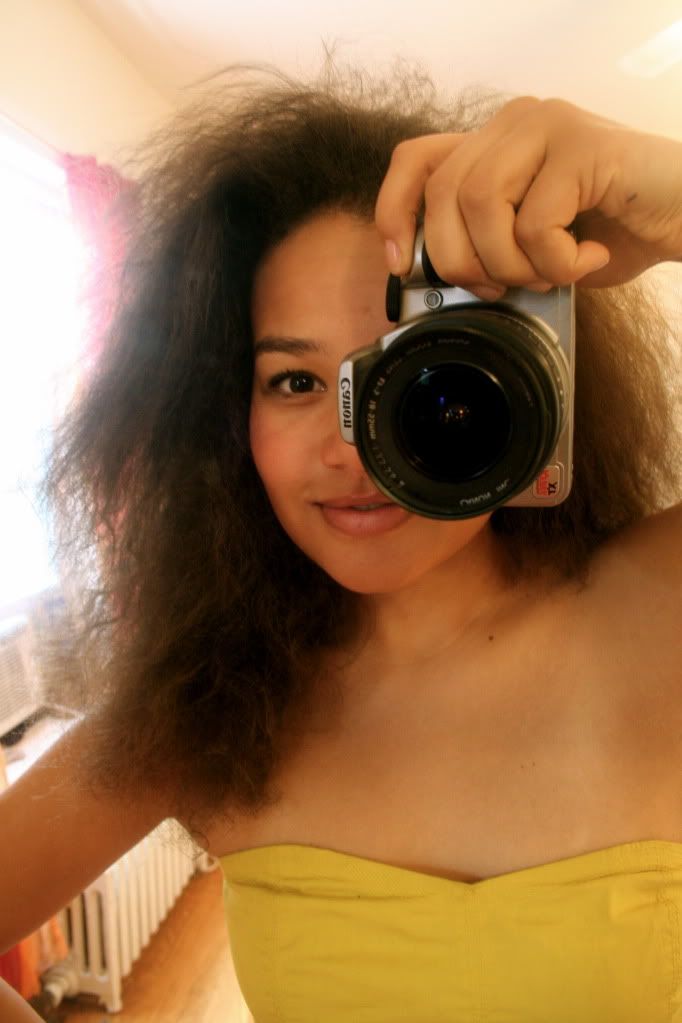 Happy Labor Day!
♥