Lipstick: colorlab, "Rogue Wave" (thanks Marie)
Dress: Anthropologie
Flower belt: J Crew
Bracelets: Orchid Lane, gift (thanks Bizzy), Forever 21, H&M, stolen from sisters
Shoes: Steve Madden via DSW
It's 50 degrees. I slept in my robe and leggings and I was still freezing. While I've been eagerly anticipating sweater weather, losing summer always bums me out, so here's one last summer dress I've been wearing for months, but have forgotten to post!
Got this belt years ago and I find it really tough to wear - it's only been on the blog one other time, in one of my very first outfit posts,
WAY back here
. It never works on anything with belt loops, and it definitely won't stay put on top of skirts. Even though I can only wear it around my waist, its still lovely to look at and I will keep trying to find ways to use it!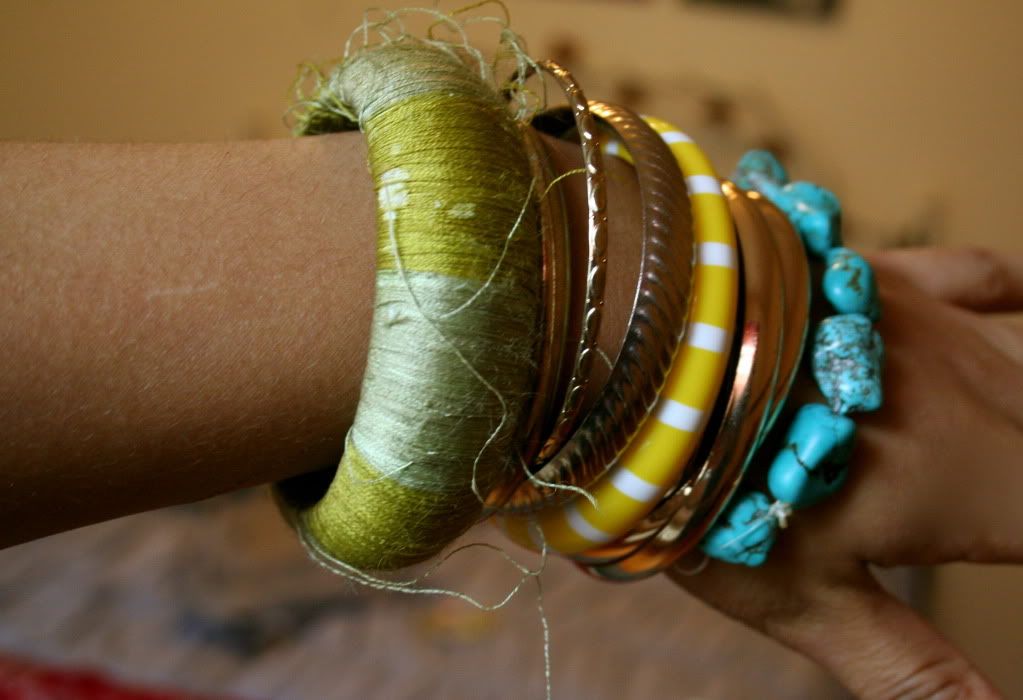 A gaggle of bracelets from a gaggle of sources.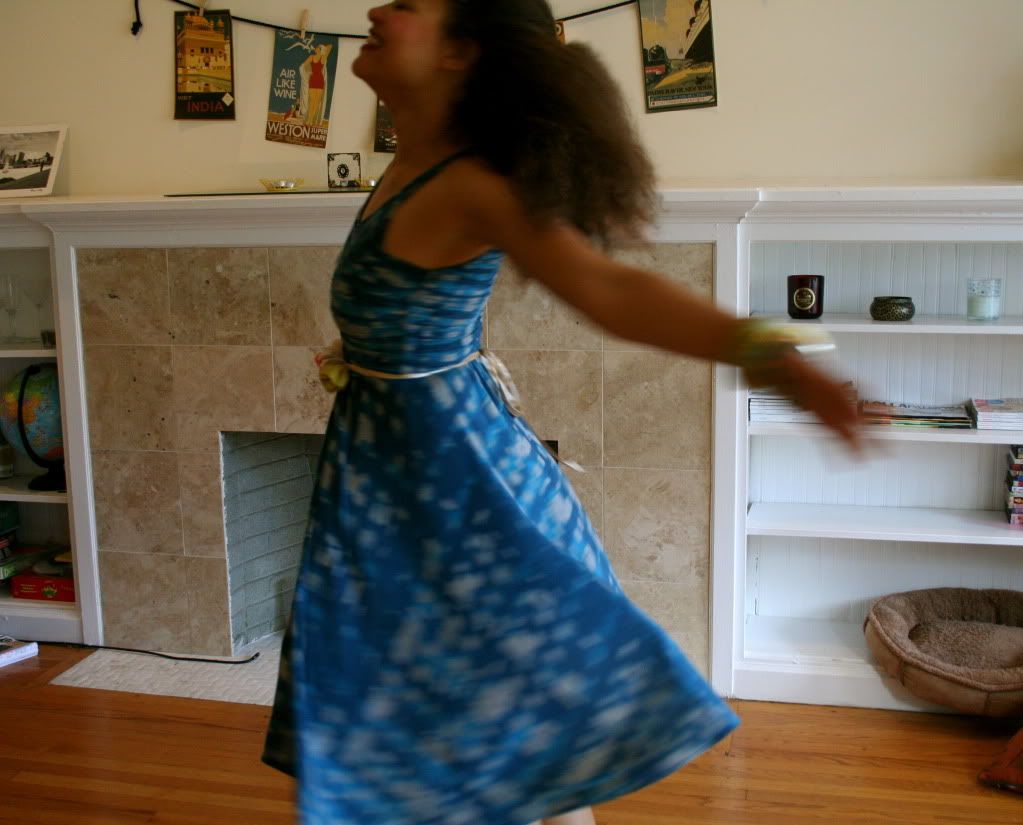 The best part of this dress is the way it moves. It's made of that ever-so-delightful Tracey Reese fabric that is ridiculously elastic and responsive to movement, so every step you take causes it to bounce and twirl.
I guess the second best part would be that I got it for $19.95. HOLLLLLER!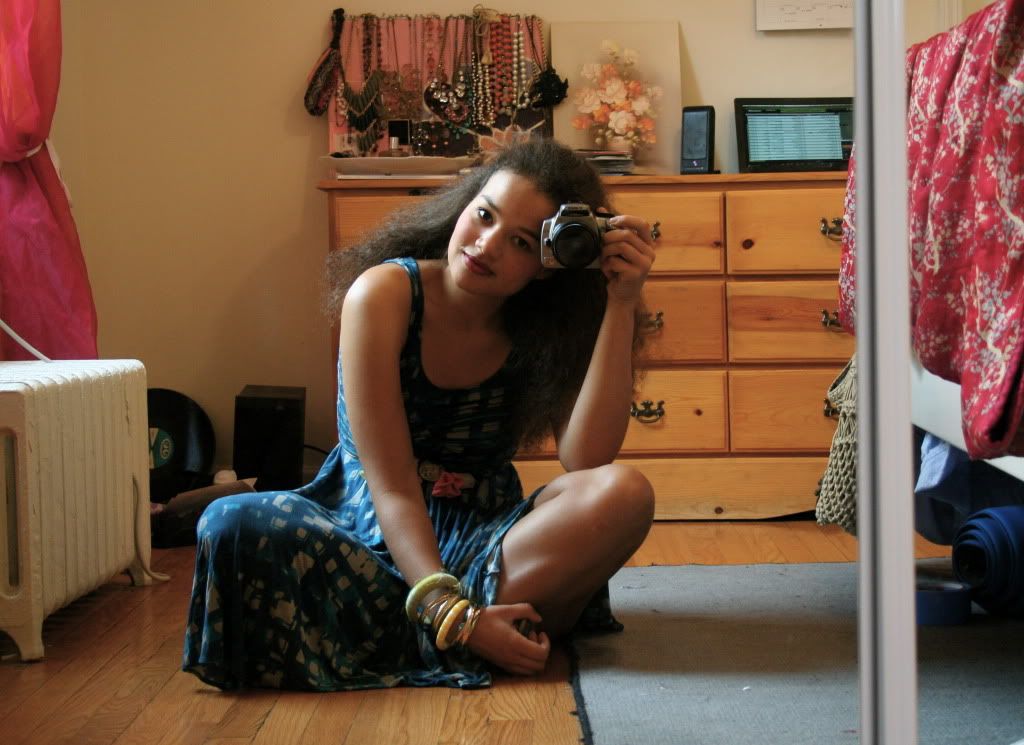 Farewell, summertime.
Hello coziness!
(On that note, I will be making a Part. II to my mix Sigh. from last fall - I guess you guys liked it, because it remains in my top 5 most viewed pages to this day! Hope the next will be as good, will try my hardest!)
OH, ALSO.
HUGE NEWS.
I'M OFFICIALLY A DOTCOM.
My new address:
www.sowhatifilikeprettythings.com
Finally cowboyed up and did it. It'll be bumpy for the first few days trying to get everything switched over, but I promise I'm working on it!
♥