TODAY I AM 24!
[Birthday #1, 1988]
Scary,
but if there's anything I know,
it's that age ain't nothin' but a number.
(Thanks for the life lessons, Aaliyah.)
Here's what I wore yesterday, to work/drinks/adventures.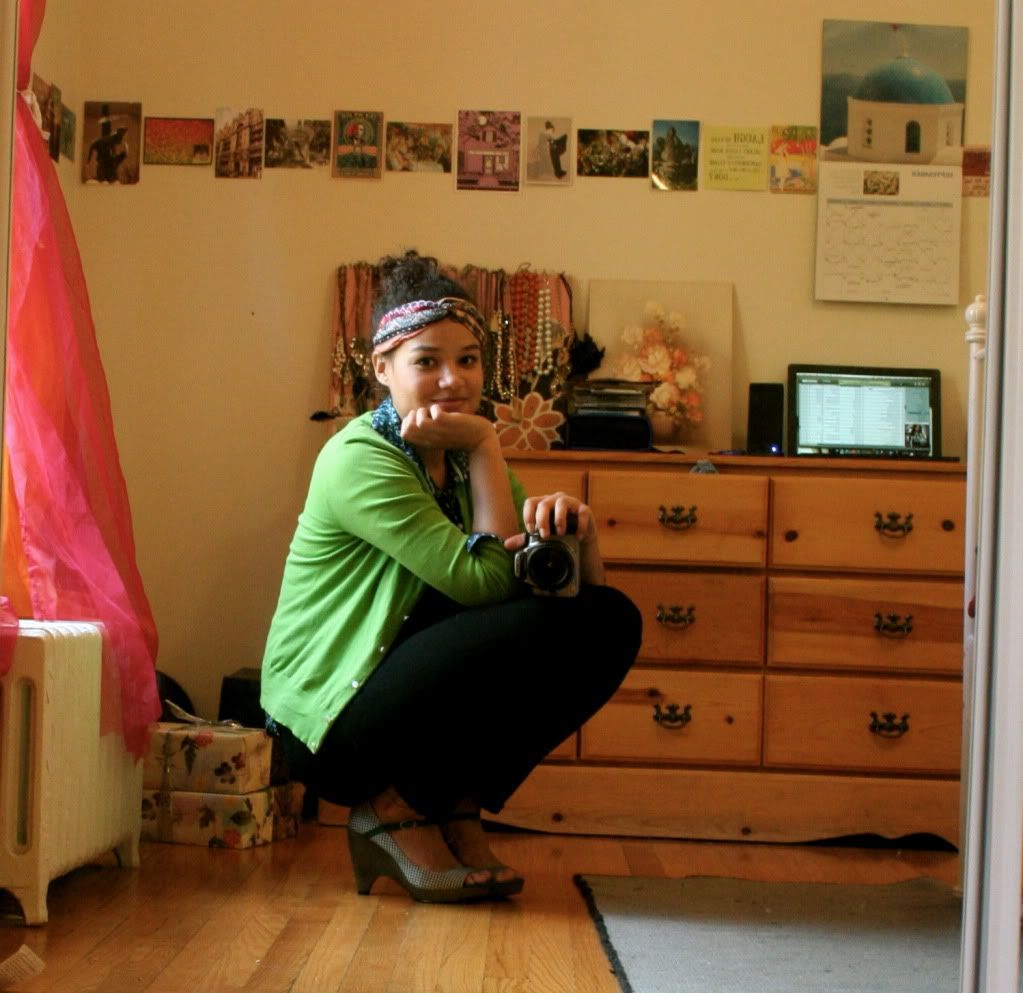 Headbandy scarf: Forever 21
Shirt: Old Navy
Cardigan: J Crew
Pants: Banana Republic
Belt: absolutely no idea...
Shoes: Lela Rose for Payless
I'm obsessed with headscarves lately. Does it show? (
Exhibit A
,
Exhibit B
...) They make even the worst hair days look good. Speaking of hair, I GOT MINE CUT - and I love it! You can't tell in this photo, but it's about 3 inches shorter now. I'm working up the courage to go waayyyyyy short...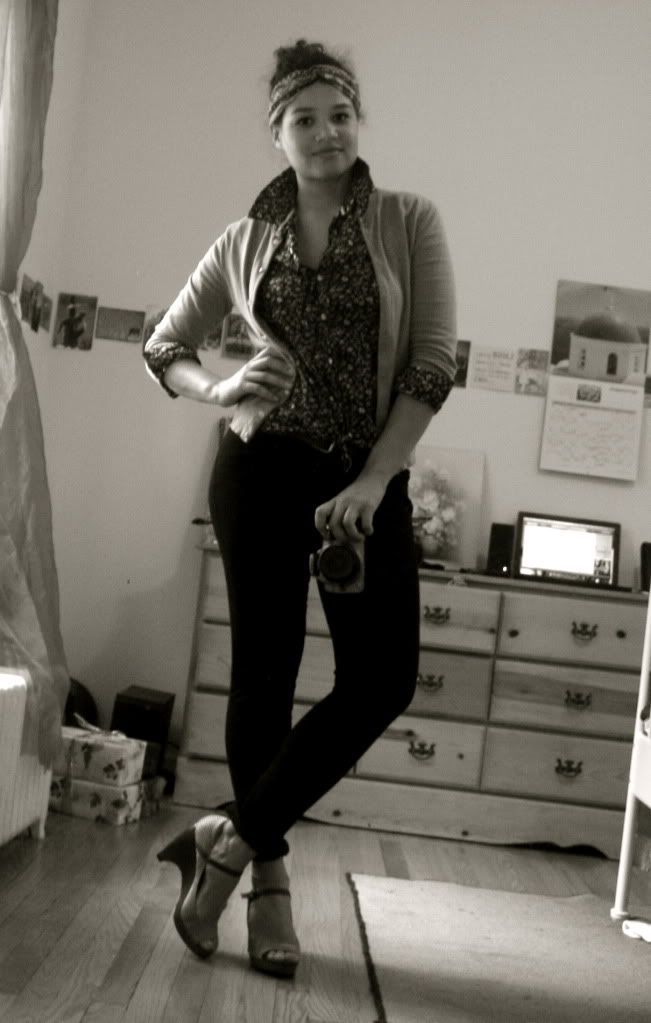 Button-down shirts never stay tucked into pants on me - I guess I move around too much. My only solution is to tie them in a knot, luckily it's a solution that happens to look awesome. I've already spoken of my love for tied-up oversized button-downs on SWIILPT, but it bears repeating: there is NOTHING as sexy as undone formality. At least in my head.
My agenda today includes:
fall stroll,
absurd amounts of sprinkled baked goods,
and a perfect birthday dress (photos to come!)
Say hi!
@SWIILPTblog
Also, pop over to
Blorange Dice
to check out Laura's beautiful disposable camera photos of Chicago, and a couple of our little thrifting adventure :)
Happy Friday, Happy Weekend!
♥