I had the distinct pleasure of hanging out with the lovely, hilarious Laura from
Blorange Dice
this weekend! She was in visiting Chicago from the south, and we decided to meet for some thrifting (
Kokorokoko
,
Seek
) and wine (
Lush
). As if there were ever a doubt, she is just as fantastic and warm as you could ever imagine! Unfortunately I am totally dumb and forgot the batteries for my camera, so you'll just have to take my word for it - she is fabulous.
Now, for an outfit!
Courtesy of...
wait for it...
my DAD!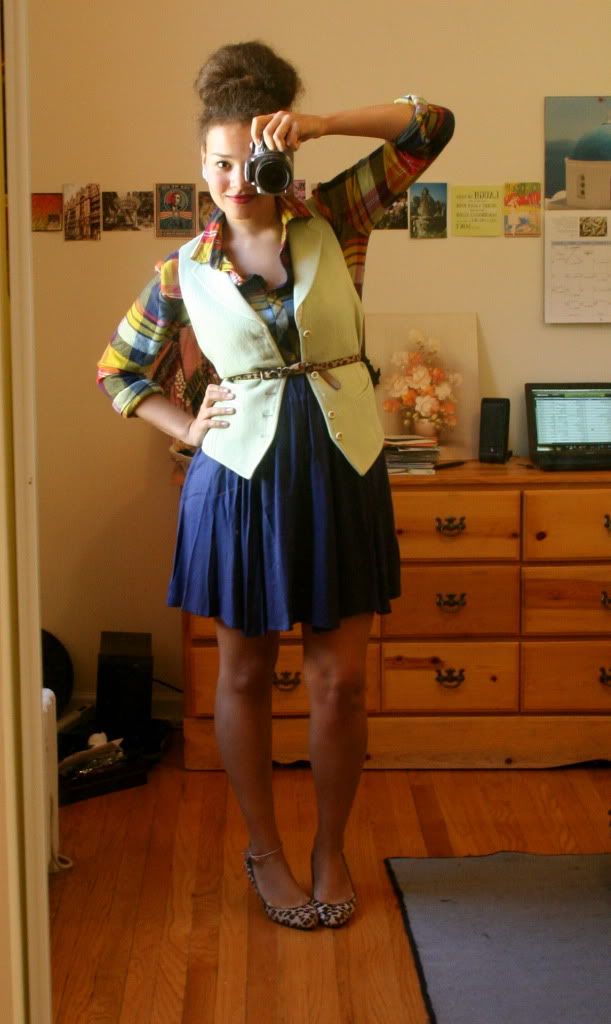 Shirt: Urban Outfitters
Vest: gift (thanks Dad), menswear shop in Toronto
Belt: gift (thanks Mom), Ann Taylor
Skirt: Urban Outfitters
Lipstick: Revlon Colorstay, "Stay Currant"
Shoes: gift (thanks Mom), Ann Taylor
This is what I wore on a brief shopping journey last week, on one of the delightfully chilly afternoons I had off. I was looking for records and old furniture.
My Dad, an incredibly stylish man, had this vest custom made as part of a full sea foam green suit for his wedding to my mother in the 70s. It was at a small shop in Toronto he frequented. He's a very tall skinny dude, and a few years ago when he offered me the vest I was thrilled beyond belief when it fit.
The skirt is my FAVORITE skirt shape - drapey, short, a-line, twirly...The vest was overpowering it in the beginning, but I added a boldly patterened button-down and a punchy printed belt to break it up and soften up the stark contrast between stiff/sea foam green, and flowy/navy.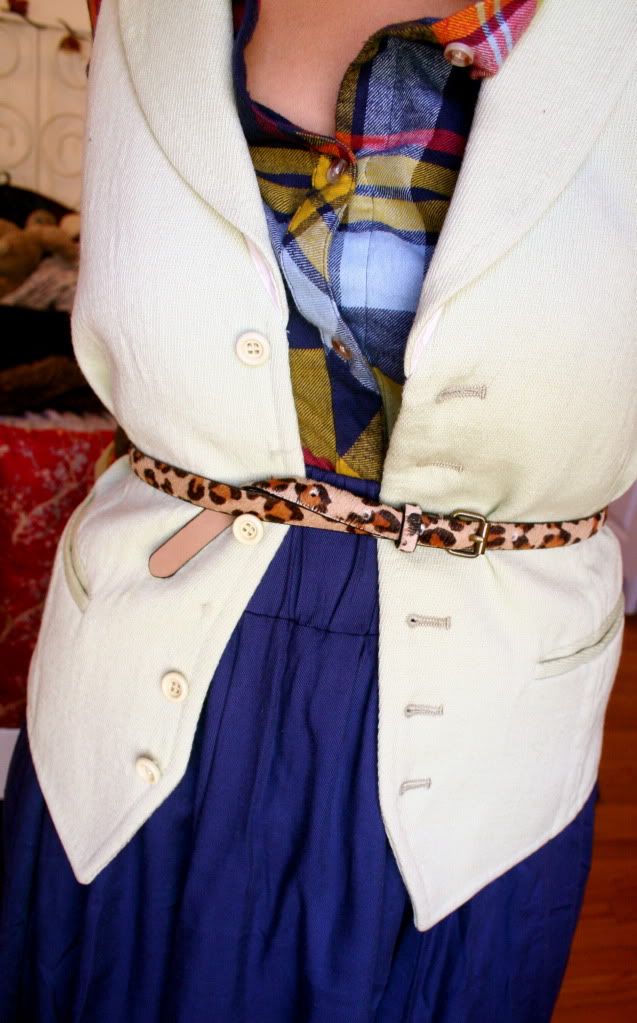 I thought doing a matchy-matchy belt/shoe combination to bring some cohesion - it seems to work.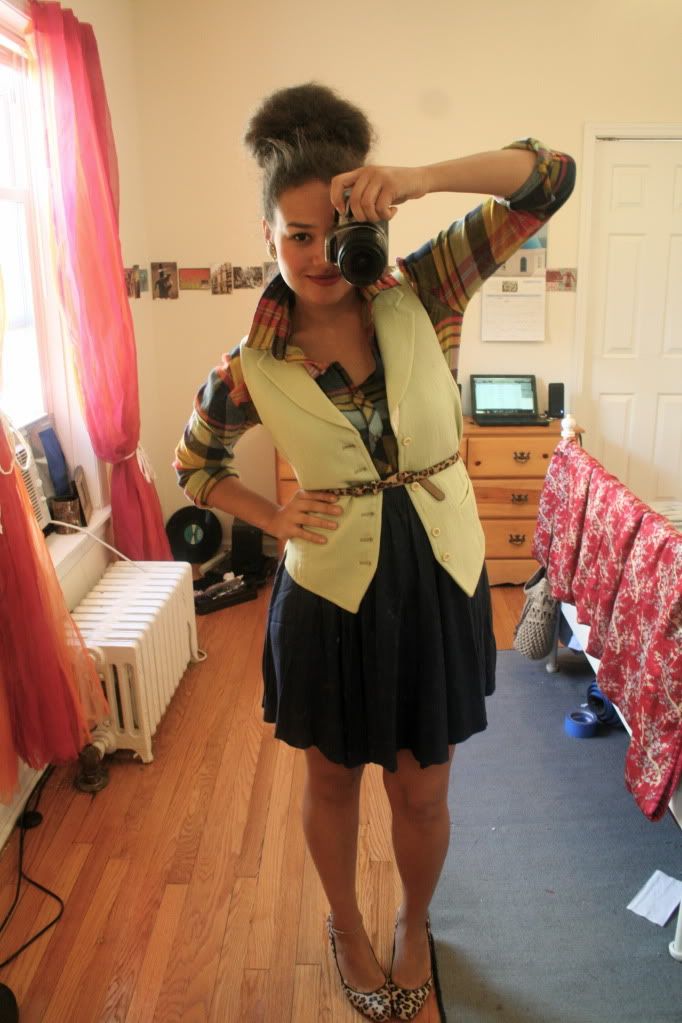 Good Tuesday, friends!
♥