Dress, worn as top: J Crew
Jacket: Anthropologie
Skirt: Urban Outfitters
Necklace: J Crew
Shoes: thrifted, Seychelles
Lipstick: Revlon Colorstay, "Stay Currant"
This outfit took me on a rainy morning stroll last week. For some reason I felt like IT was wearing ME, which doesn't usually happen. (Perhaps it's because everyone else I saw in the park was wearing Reeboks and yoga pants.) But it was cozy and adorable paired with my giant clear umbrella.
This J Crew dress has been such a headache. It's way too short to ever wear, and I should've returned it , but I love the pattern and color so much that I could never bring myself to do it. Lately I've worn it as a shirt (
also seen here
), which works alright. A few awkward adjustments have to be made over the course of a day, but eh. It's the best I can do!
C3PO shoes, one of my best thrifts ever. I want to write them a sonnet of love.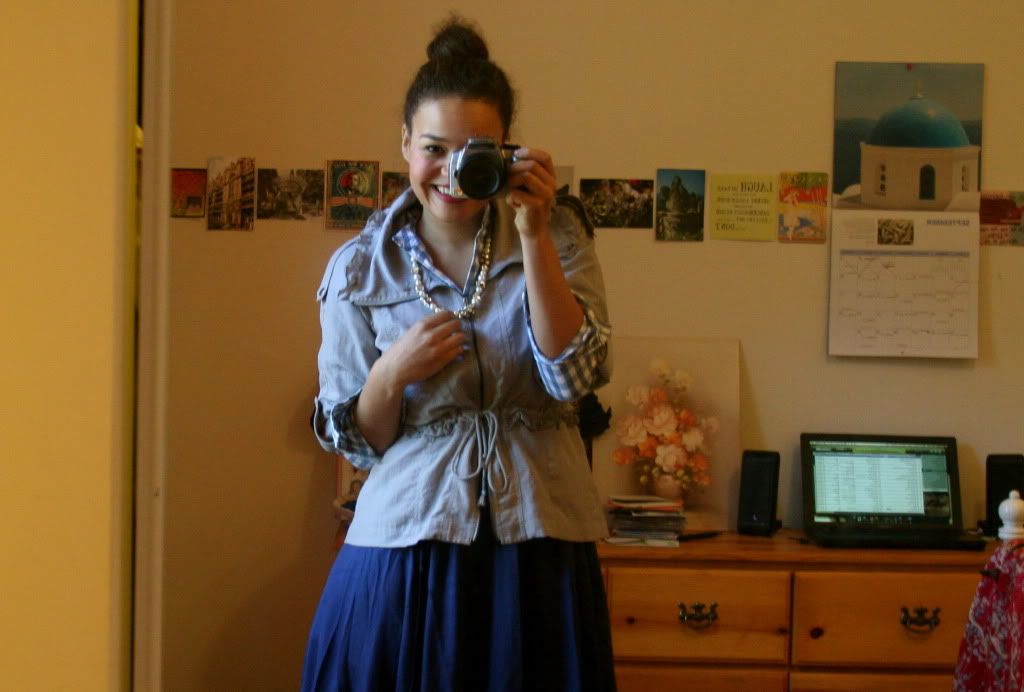 So, I'm at a new URL!
www.sowhatifilikeprettythings.com
And I now have a twitter.
@SWIILPTblog
Come say hey. I like making new friends.
Also, my birthday is coming soon and I need dress suggestions!! Any ideas??
Happy Monday, guys!
♥