I present to you,
Part IV of an ongoing collab
with superstar blogger,
style queen,
and IRL funky fresh lady,
Lauren of
My Closet In Sketches
!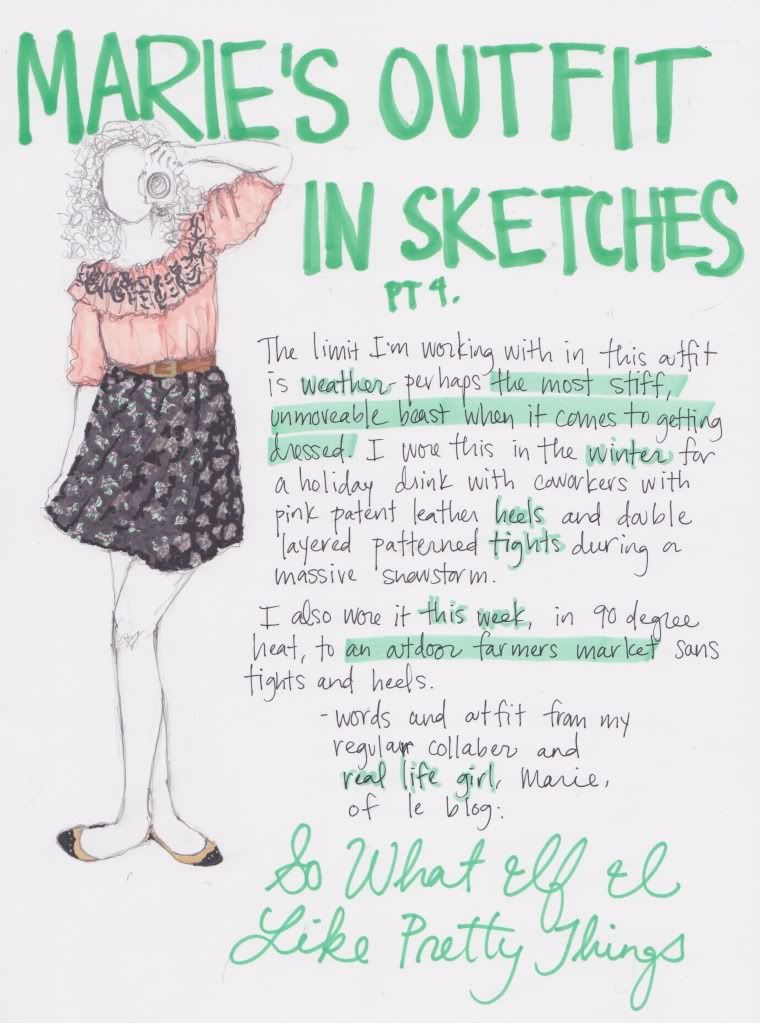 Top: Forever 21
Skirt: thrifted (thanks Mai)
Bra: Calvin Klein
Belt: vintage (thanks Mom)
Earrings: thrifted (thanks Emma)
Shoes: DSW, Kelly + Katie*
The weather in Chicago has been HOT. And since I don't have an unlimited budget to buy stupid skimpy summer clothes that I only need because it's hot, I'm workin' on reworkin' a lot of the things I wear in the winter.
Here's the wintertime version of this ensemble:
If you haven't seen My Closet In Sketches, head over
here
and check it out ASAP!
Check out
Part I
Part II
and
Part III
of our fabulous collab!
Guys, it's August! We're gonna make it!
♥
*denotes wardrobe MVP!