Shirt: Urban Outfitters
Skirt: Urban Outfitters
Necklaces: J. Crew, Payless, vintage (thanks Gram)
Trench: Ann Taylor
Glasses: Anthropologie
Earrings: vintage (thanks Gram)
Shoes: gift, Nine West (thanks Mom)
Today's outfit was inspired by one of my favorite blogs of all time,
Atlantic-Pacific
. It's the blog I most look forward to reading every day. Blair, it's author, has im-peccable style. She's East Coast. She's West Coast. She's feminine, she's boyish. She's glamorous, she's casual. She's avante-garde, she's comfortable. I could go on forever - I'll try not to. She's the bomb, basically.
All the above qualities are traits I love in dressing - every outfit I wear strives to be a combination of at least four of five of them. I think this outfit may be one of my only ones to hit ALL the bases. Feminine? Check the ridiculous stacked pearls. Masculine? Enter the flannel boyfriend shirt. Glamorous? Petal pink patent leather heels! Casual? Cotton stretch $20 dollar skirt.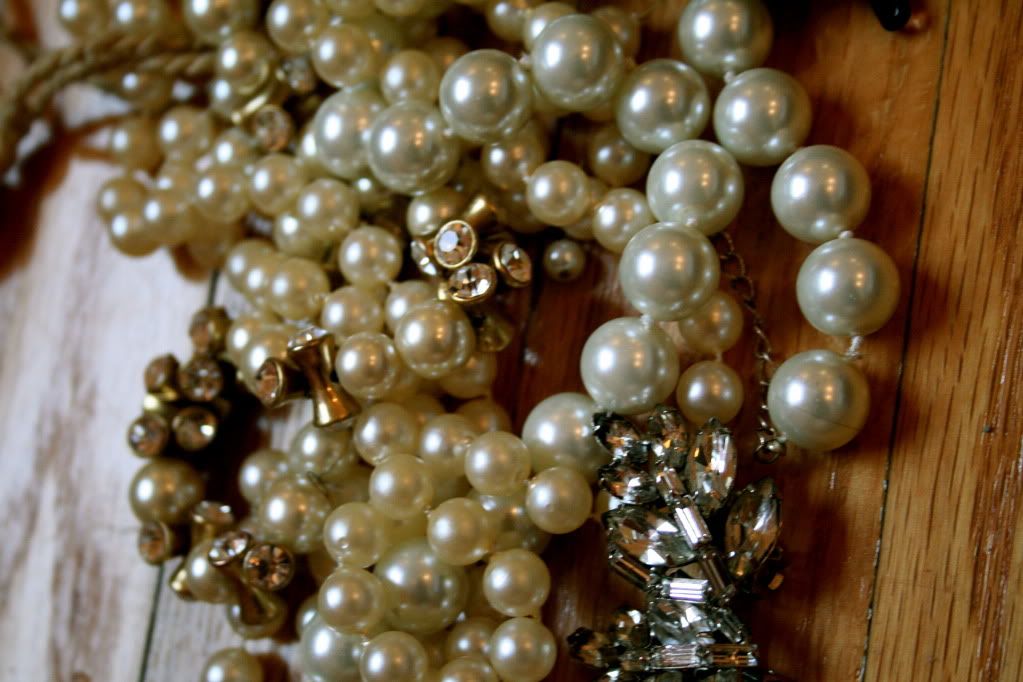 Some good ol' fashioned shine, courtesy of J. Crew, my grandmother, and Payless. (A hilarious trio of sources.)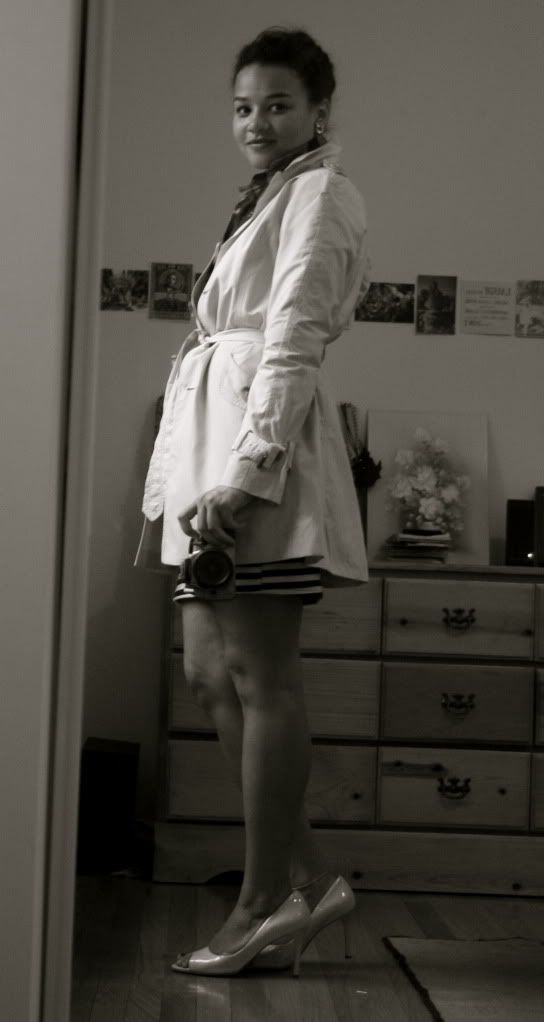 I'm not 100% sure where I'll be wearing this yet. In my dream world, I'd wear it to a Sunday lunch date in Grant Park with some pals. (Hmm, perhaps I'll make this happen tomorrow...)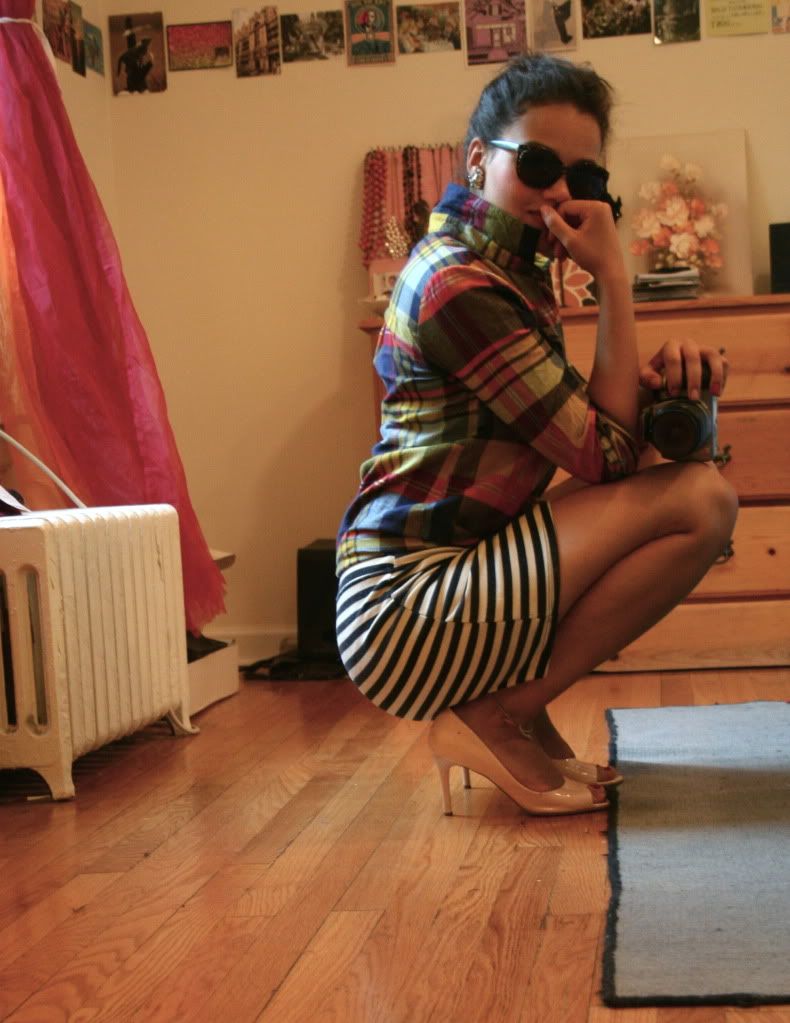 I bought the skirt and shirt last weekend at Urban. Both have already been in major rotation - always a sign of a good purchase. I wore the skirt doing some library research earlier in the week, then wore it dancing on Thursday night (
yay versatility!
).
If you don't read
Atlantic-Pacific
already, I have two questions for you:
1 - why must you punish yourself?!
2 - what are you waiting for?!
I'm off to enjoy the weather! Hope you can do the same :)
♥