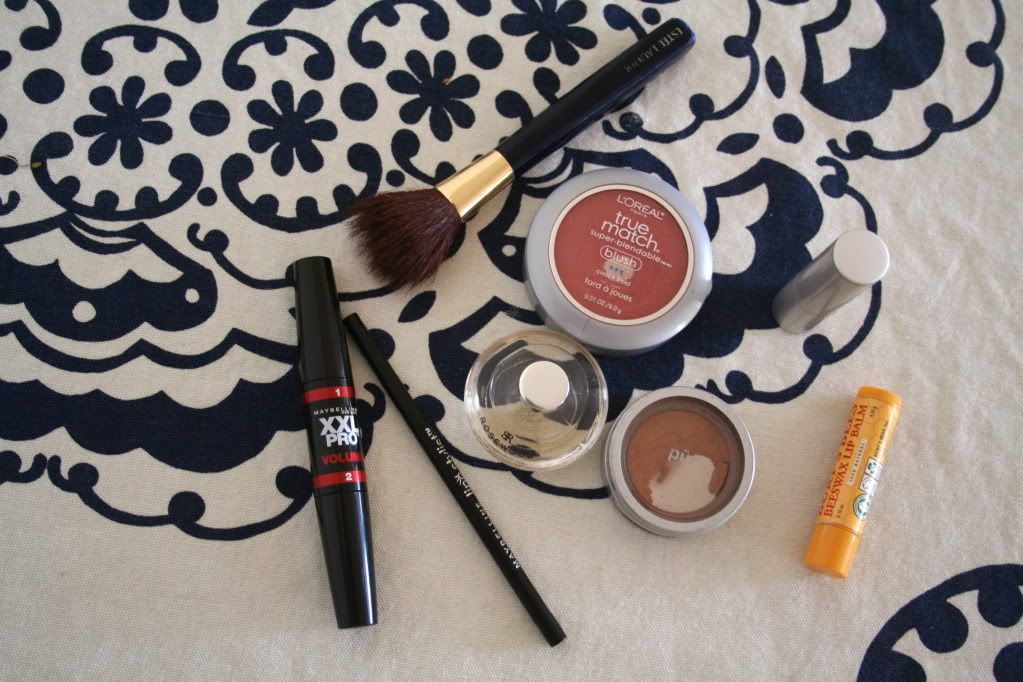 My makeup routine is minimal. The one thing that I NEVER leave my apartment without is mascara, and other than that it completely depends on how much time I have before I'm late. I also don't put much money into makeup - the great majority of it is drugstore booty.
Here's what I wear on an average day!
Maybelline XXL PRO Volume Mascara in "Very Black"
(the more the better)
Maybelline Line Stylist eyeliner
(the only one I've ever found that doesn't slide or melt after an hour or two)
Banana Republic Rosewood perfume
(tester size for easy transportation)
Estee Lauder blush brush, used for applying...
1) Loreal True Match blush in "Spiced Plum",
and sometimes a dash of
2) PUR Mineral Glow
My Colorlab lipstick, in "Rogue Wave"
Burt's Bees beeswax lip balm
♥