Tank: Old Navy
Belt: Anthropologie
Skirt: Anthropologie (last seen here)
Shoes: thrifted
Ankle bracelet: made for me by my students :)
Once again, I'm coming to you from the sky! In flight internet! Still amazed!
Thank you to those of you who left comments or sent notes along with condolences - they were so appreciated and thoughtful. The silver lining of this whole process has been feeling the love of everyone I come in contact with, and it's made the whole thing so much more bearable.
Now, to the outfit!
Summer is no time for synthetic fabrics.
Give me liberty! Give me something that breathes! Give me cotton!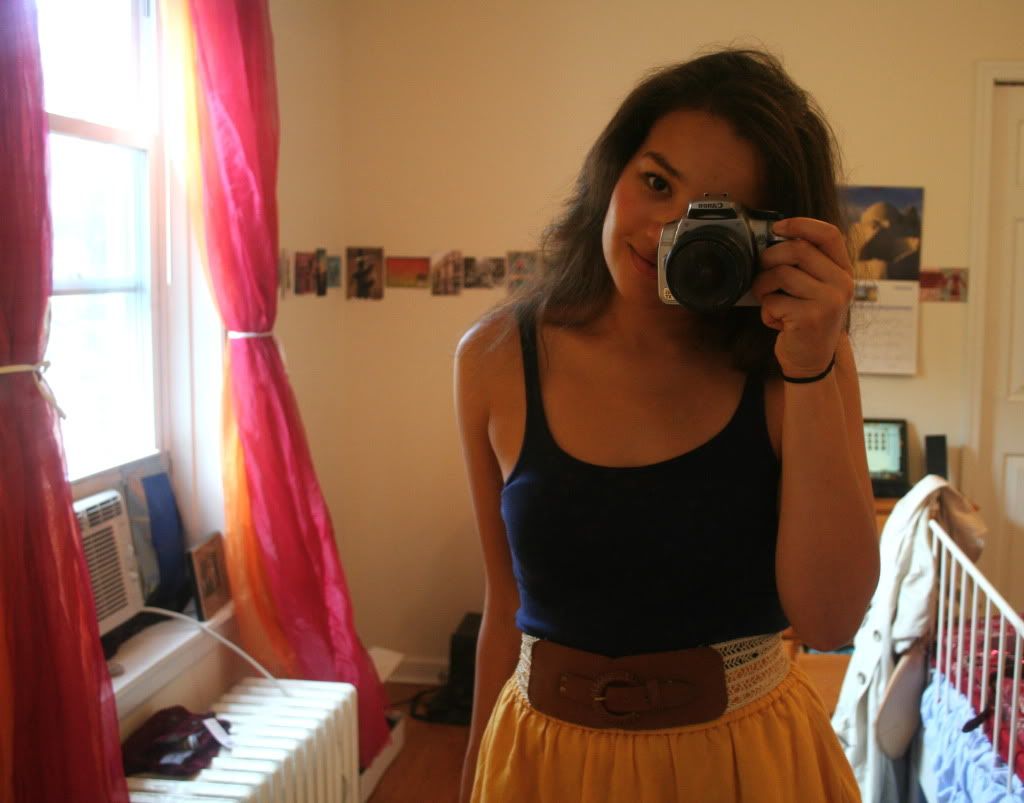 Like almost every other outfit I post, this one works overtime. I can wear it to any occasion and feel comfortable. I almost wore it for this flight! But then realized that a) I'd be freezing and b) a cinched waist belt really isn't much fun when you're sitting for 4 1/2 hours.
The white detail on the bottom of the skirt and the bows on the toes of the flats both feel dainty, but not fussy. It's a balance I always try to strike, and it can be tough. As much as I love feminine detailing, nothing makes me feel less like myself than prissy, uncomfortable clothes. Luckily all four of this outfit's components are lived-in and ridiculously cozy.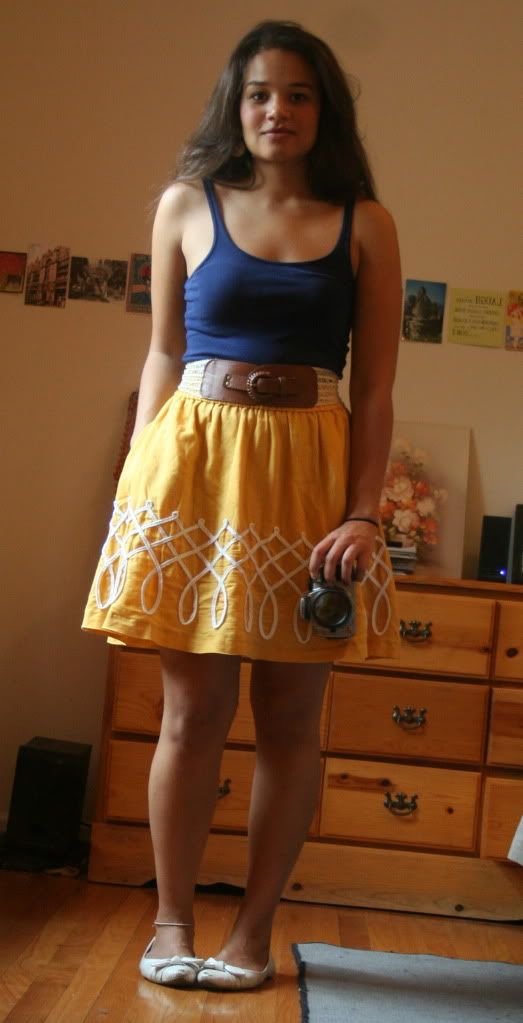 These shoes are beyooooond beat up. I keep wearing them because they were such a score and the bow-to-pointy-toe ratio is perfection, but in all honesty I should stop. I figure when you're starting to get splinters THROUGH YOUR DAMN SHOES, it's time to heave-ho. Sigh.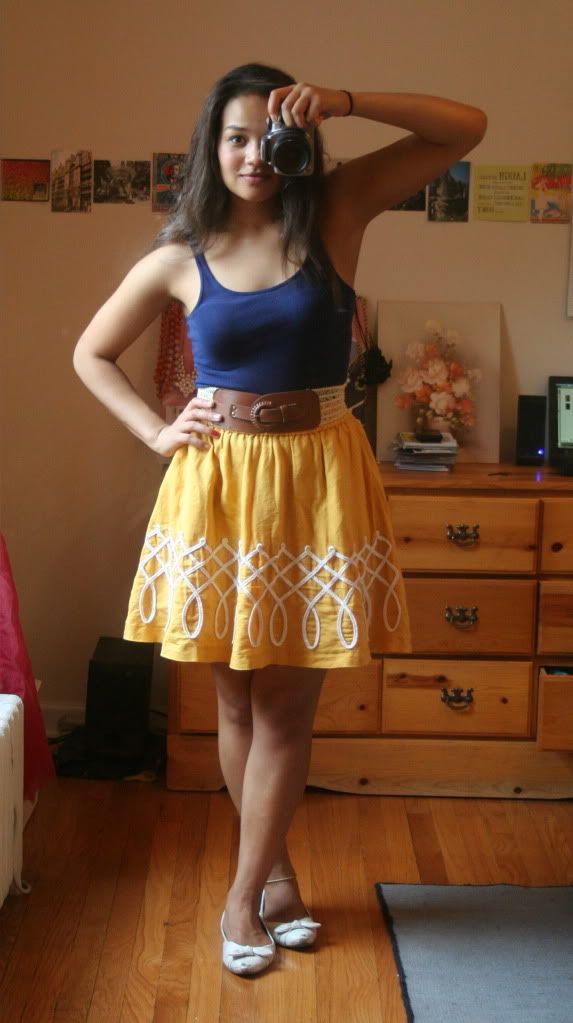 Happy Friday, guys!
We're alive! Let's live!
♥