Chris Glover, aka Penguin Prison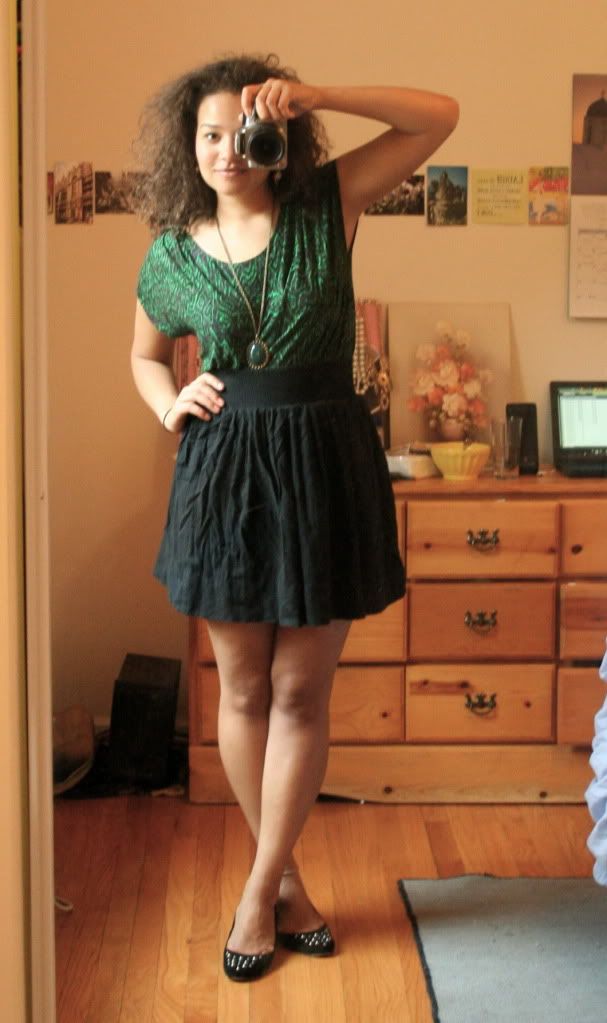 Shirt: Anthropologie
Necklace: Forever 21
Skirt: Banana Republic
Shoes: BCBG Max Azria
Purse: Forever 21
Earrings: bought on the street in New York
Summer Music Festival Season (from here onward referred to as SMFS) is in high bloom in Chicago. I was able to catch Pitchfork on Saturday, which was a blast. I heard a rumor that the Dismemberment Plan played Robyn's "Dancehall Queen" and I am SO BEYOND UPSET that I somehow missed it...
SMFS is great, but I always find the small shows and after parties to be way more enjoyable than massive, crowded outdoor insanity. (The exception being Lollapalooza 2008 - maybe the most fun weekend of my life. But I digress.) I've always preferred smaller, more intimate settings to hear bands I love, not to mention the frustration that comes with knowing you can't possibly see everyone you want to . Nothing bums me out more than when two bands I love are on opposite stages at the same time.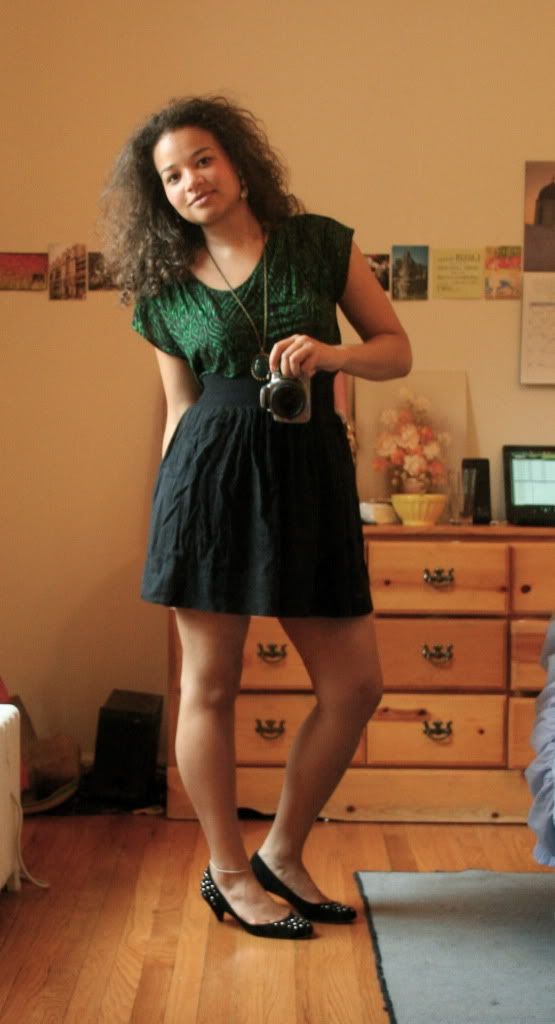 I was lucky enough to be invited to see Penguin Prison by Clark of the bomb music blog
MP3 Medication
, and let me tell you. He, Penguin Prison, has PRESENCE. We were front row, and he had us dancing like fools until 3:00 AM. For more,
check out Clark's sick interview with Penguin Prison here.
As for what I wore, it needed to be lightweight and easy to dance in - it was around 90 degrees outside the club, let alone on the inside. Once again, I busted out my MVP cotton Banana Republic skirt. These little heels are my go-to's for shows: they add a little height, and are small enough that I can dance myself into exhaustion while wearing them with no trouble.
Got this shirt at Anthro last week, have already worn it thrice!
If my borderline obsession with Penguin Prison hasn't convinced you yet, watch this video. The song, "Fair Warning" is one of his more lyrical, techo-poppy offerings. I'm obsessed, and the COLORS in this video AHHHHH I am entranced.
You will not regret it!
♥